This time we are going to talk about three great SEO plugins for WordPress that you may try to achieve better results in your on-page optimization, make your content more SEO-friendly and facilitate social media promotion. Each of these plugins has unique features, and we recommend you to spend some time testing and making the optimal choice in order to get to the top in Google and increase your revenue.
Here are some of the best WordPress optimization plugins you should consider in 2017;
Yoast Plugin WordPress SEO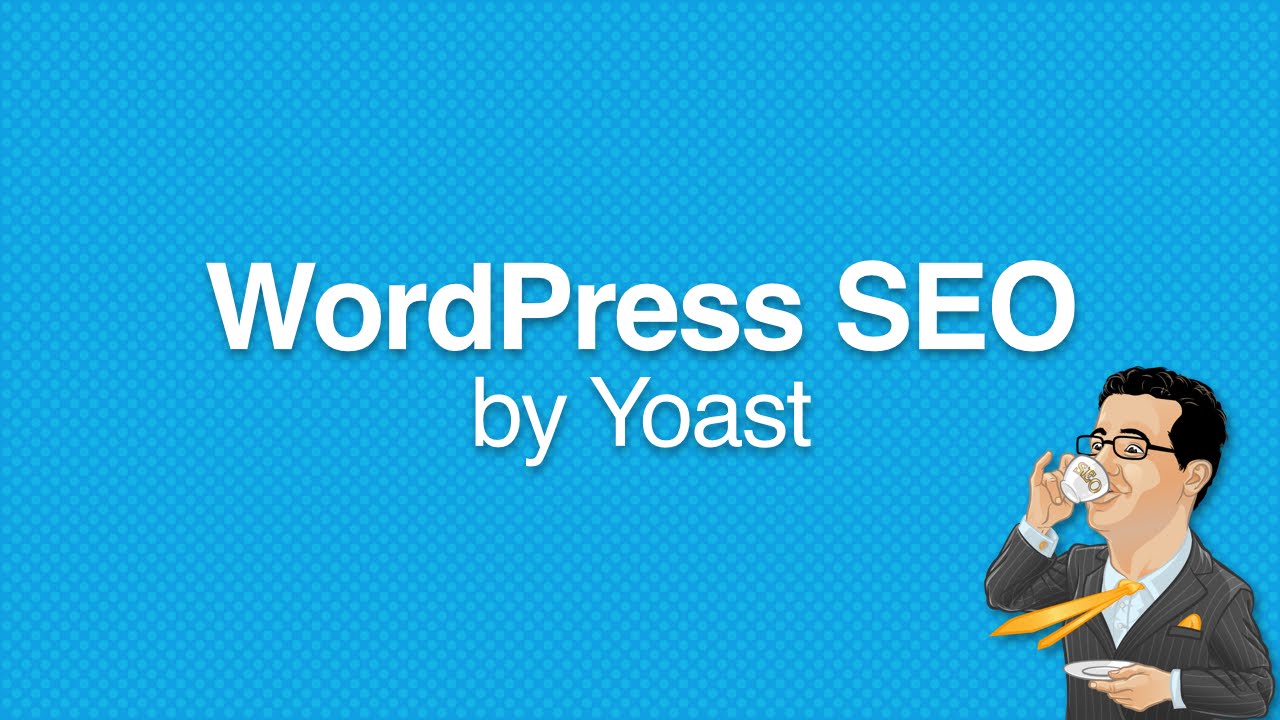 WordPress SEO Yoast is the first SEO WordPress plugin you should consider. It already has more than 4.5 million downloads, 4.7 out of 5 star rating and was made in collaboration with top websites such as Mashable (Media resource about the Internet, technologies and business founded in 2005; has almost 9 million followers in Twitter and about 6 million likes on Facebook).
There are two versions – Free and Premium and you can start with a Free one to understand if the design and the functional fit your needs.
Some features of Yoast that can really help you:
Preview of your optimized page in Google search results (SERP);
Organisation of Meta Titles and Descriptions for pages, categories and archives;
Tools to create and edit robots.txt;
Manual selection of pages that are shown in Google (adding "noindex" and "nofollow" to the ones you want to exclude);
Tools to create XML Sitemaps without any other plugin installation;
Integration with social networks;
Full compatibility with import and export functions for settings;
Another feature that many users find incredibly handy is Breadcrumbs. It's a navigation tool that allows you to make your site user-friendly by showing people their location on the site at the moment and the way they have made to get there. Breadcrumbs also makes your site's SEO much better as this function improves the interaction between internal links and results in natural distribution of the page weight.
Aside from enhancing the social interaction on your web pages through Metadata and Facebook Graph, you can also rely on Linkdex feature for a comprehensive On page analysis. Yoast also helps you access customized boxes where you can check that your title has the right keyword and that you use the right keyword density.
Wrapping it up, Yoast provides a complete analysis of your website to make it 100% efficient.
SEOpressor – one of the best SEO plugins for WordPress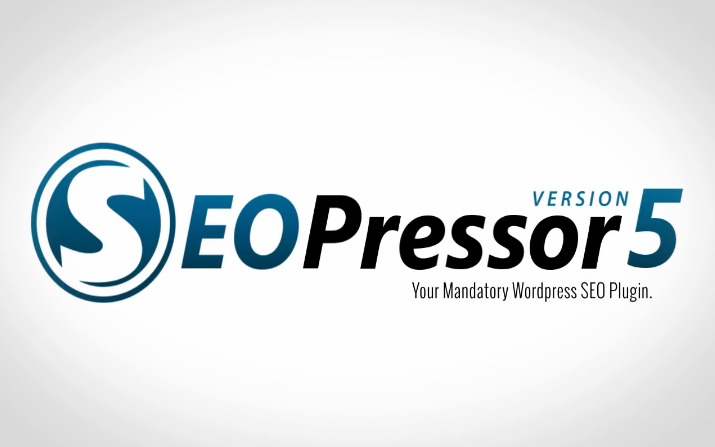 This WordPress plugin provides step-by-step analysis of your web site in real time and gives detailed recommendations on how to improve on-page optimization. It has the capability of managing all web pages and posts by providing a customizable format, while the inbuilt keyword research tool of the plugin allows you to look for long tail keywords.
So, what are the most useful features of SEOpressor?
It gives the analysis of a Title, H1, H2, H3 and tags;
Analyses density of your keywords and size of your content;
Defines the exact position for the keywords and automatically highlights them;
Analyses images and links;
Automatically adds Alt tags;
Provides the optimization score for you page;
SEOpressor plugin also provides post and page analysis that calculates the stats of your content based on SEO techniques and then rates your web pages. After this analysis you'll have a full picture of the mistakes on your pages, be able to fix them and this way help the pages rank better. In addition it can check your tags, inbound and outbound links, insert a title hook to your content which will help you generate catchy name for your articles.
This plugin can also provide social media friendly features through the addition of Metadata and Graph, provided by Twitter and Facebook. Among other things that make SEOpressor one of the best-rated WordPress SEO plugins are its user-friendliness and fast analytical work which doesn't influence the performance of your hosting or server. This is particularly significant as Google gives preference to sites that perform the fastest.
SEO Cleaner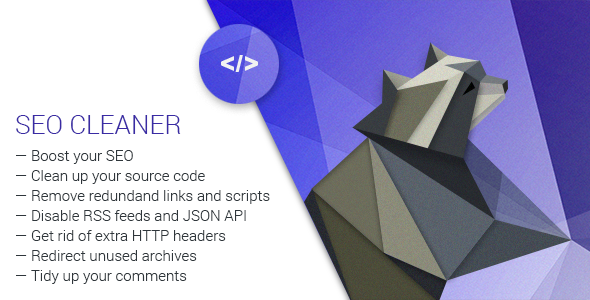 The main function of this plugin is quite clear from its name – it does the cleaning job by getting rid of waste and clutter that appeared over time.
As you know, Google wants your site to be well-organised and unique. SEO Cleaner plugin deletes duplicate content and "heavy" parts of the source code. Then it helps you get rid of certain things such as short links, unwanted HTML links, RSS feeds and Emojis.
This way you make your WordPress pages more user- and SEO-friendly, and this will help them get ranked better by Google.
Other SEO WordPress plugins you should consider
Rank reveal, which helps you get higher ranking keywords. In addition, it allows you to generate long tail keywords, that have less competition.
WP Social SEO Booster, is an ideal option if you need powerful social media integration. There is still a doubt whether or not social network activity helps to rank higher in Google. Nonetheless there is a list of proofs that being present on Facebook or Twitter boost your brand awareness among the prospective buyers. This is why it has become necessary to make websites more social friendly by adding social sharing buttons, Facebook Graph tag and Twitter Metadata.
Google sitemap is a powerful plugin on its own, and one of its functions is to create and submit sitemaps to Google Search Console quickly. It can also submit sitemaps to Bing webmaster tool, and generates Gzip file that Google often takes into consideration.
SEO Friendly Images WordPress plugin helps you boost your website visitors rapidly, and helps you attract more traffic from Google image searches. You may already know that almost 15% of searches conducted on Google are related to image and graphics searches. If you are looking for the best image plugin to boost your SEO ranking, then this should be on top of your priorities.
Conclusion
Surely, this is not a full list of SEO WordPress plugins. But after many rounds of testing they have shown the most striking results for different types of businesses. If you use some other plugins that you want to share with us, make sure to write about them in the comments.
When you have established yourself as a professional blogger in your niche, it's time to start thinking about appearing as a guest on different blogging sites. One of the hardest parts of getting started as a guest blogger is finding blogs that will publish your posts without them reaching out to you directly.
Sure, there are big name sites that you can reach out to,  like HuffPo, but getting your work published immediately is not something that happens to every writer, regardless of your status in the blogging world. 

You need to grow your name, work your way up the ladder of the blogging community, and then reach out to other blogs to see if they want you to accept a guest post. Now the question becomes, how do you find blogs that accept guest blogging?
Finding Guest Blogging Opportunities
Finding guest blogging site can be challenging, but that doesn't mean it has to be impossible. A few things to remember when you are looking into how to do guest posting are as follows:
Target blogs

that have something to do with your niche market or your industry.

The

audience

that you're writing for should have some sort of interest in your own website – the point of

guest blogging

is to reach an audience that you don't have exposure to.

The blog you're writing for should have a

large social media engagement

, and be owned by someone that is active on social media.

You can partner with MageNet as a guest blogger provided that your deliver 100% unique article without grammatical mistakes and cover the relevant topic.
Let's say you're running a blog on cooking, specifically French food. You want to find other culinary blogs, and blogs that lean toward the French market, or those associated with French cuisine, or all things French. You wouldn't want to reach out to electronic or technology blogs – these people won't care about your topic. 

Finding the Right Guest Blogging Site
Start with a list of potential sites that you'd possible want to write for. The sites don't have to be looking for guest bloggers right away, but getting a list of prospective guest blogging sites is important.
Once you have a list of your guest blogging sites, start by accumulating information on each and every one.  How do you contact them? How do you find

guest blogging opportunities

for their site? A spreadsheet is perfect for this information. You can keep it focused and see all of your prospective guest blogging sites in one spot.

Now that you've gathered this information on the

blogs that accept guest blogging

, start removing sites that don't meet your minimum requirements for a

guest blogging site. 

Remember, you're looking for site that have a

large social media engagement

, and someone that obviously cares about interacting with their audience. Since you don't have access to their

web statistics

, looking at their social stats is the easiest way to see where they stand with audience engagement.

Eliminate those sites that may be out of your

niche market

, or those sites that won't

accept guest bloggers

.
Now that you've cleaned up your spreadsheet and have only a list of sites that you'd like to work with on a regular basis, it's time to start your pitch to these blogs to get them to accept you as a guest writer.
Google Search
Google is a great tool when you're researching blogs for guest posts. Using key phrases, along with the specific URL, you can quickly find information on where to submit your guest blogging pitch.
Use operation "intitle:" or "inurl:" with  the following: 
"Submit a guest post"
"Guest blogging"
"Accepted guest posts"
"Guest post"
"Guest contributor"
"Write for us"
"How to do guest posting"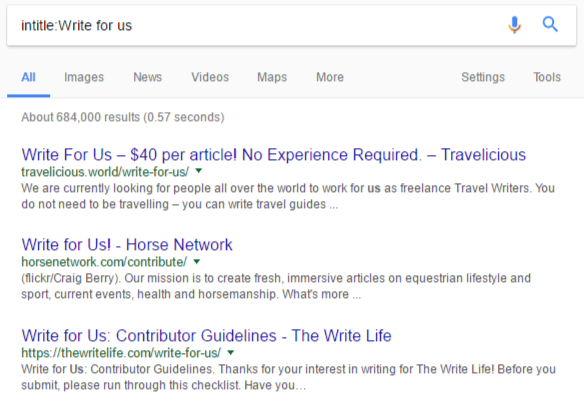 These are just a few examples that you can utilize to search. You can use the results on pages one and two of Google, as these are most likely to be the best results for your needs. Remember, working with a specific URL is fun, but opening up Google to every website they index will provide you with many more guest blogging possibilities.
Contact Common Contributors
Each industry has experts in its field, and these are great places to research for guest blogging. In SEO, we have names like Neil Patel, Danny Iny, Kristi Hines, and much much more. The more you start to recognize and realize where these names write, the more information you can gather about these sites.
Start by writing a list of name of the heavy hitters in your industry.
Return to Google and search some of the phrases that we reviewed above, but add in one of the names from your list. "guest post by Kristi Hines", for example. This will bring up results, but be sure that these results are not the sites owned by the writers themselves.
Sure, eventually guest blogging on Kristi's site would be amazing, but she may not be looking for people to write for her at this point, or the site may require specific experience in the field.
Remember to use all of the methods that Google provides for you – if you find that your results are producing many posts on the same sites, start to add in negative search fields. By adding a " – " before a search term, you're telling Google to eliminate any site that has that domain.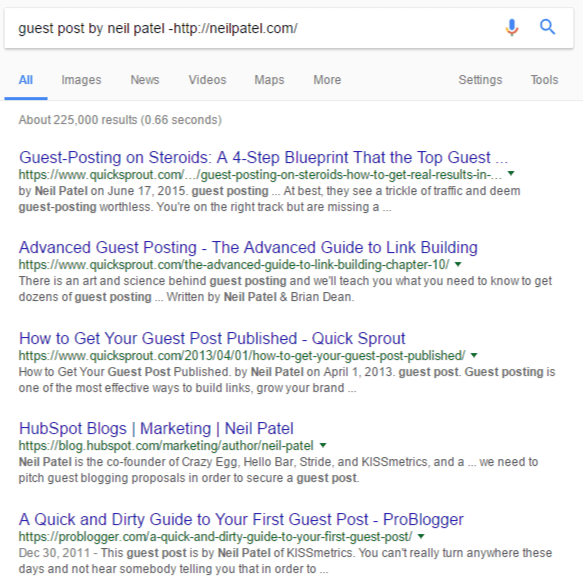 Once you've narrowed down your list of authors, you can start using these names for further research.
Social Network Connection
Social Networking is a great way to get ideas on how to guest blog. For example, look at your own blog. Your readers more than likely leave comments on your posts. If these readers have their own website, they're using your platform as a way to get their domain out in the world. Use their URLs and see if you can find a few that meet the criteria you're looking for in a guest blogging site.
The best part about this strategy is you can ask THEM to guest blog for you in the future – it's a win win on both sides!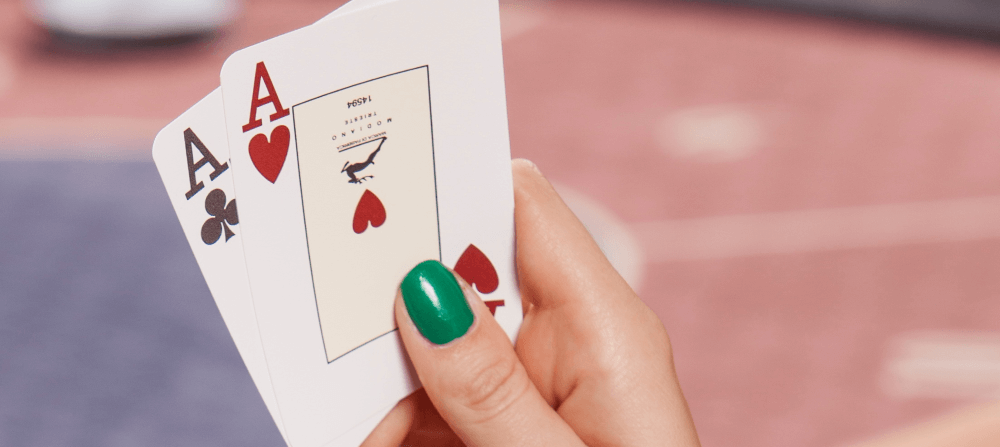 Now move to your social community. Flat out ask your followers on Facebook and Twitter if they have any websites where they would like to see you contribute as a writer. It's always interesting to see what sites other people are reading, and you may get some decent leads that you wouldn't have seen before.
And third, just write a post about it! Start asking for help from your network – tell them you want to gain more exposure, etc. They've been where you are, and some are more than willing to work with aspiring bloggers that need an extra hand.
Blog Communities
Reach out to a few different community groups and see if anything stems from the connections you make there! The issues with blogging communities can be a little tricky – as spam site seem to pop up regularly. You will really need to do your due diligence with the research on these sites, and make certain that they follow the criteria of a site that you're going to want to work with in the future.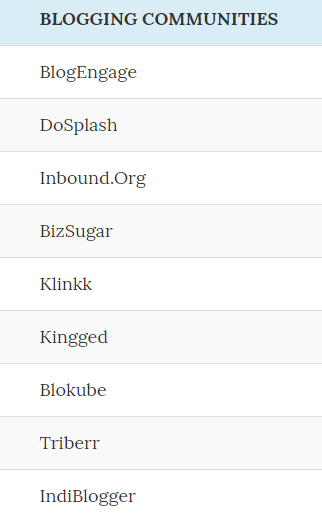 Secondly, some of the sites may have been flagged by Google as spam, and may do you more harm than good when it comes to building a link network. However, there are some great Google+ Groups and LinkedIn Groups that produce amazing results for guest bloggers.
Keep Good Records
Some sites may pop up more than one during your research. It's important to mark these repeats on your list, to allow you to see when and where you've run into the site before.
Always mark down when you've submitted a request for a guest blog post. This can be as simple as "email sent" and the date.  You may also want to jot down the subject you requested to write about and the topic you pitched. This way, you know you won't repeat yourself if you send in an additional request for a guest blog post.
If any results came from your request, such as a rejection, add this to your list of potential sites as well.
Conclusion
Guest blogging is fun, and a great way to build your audience, and give you more credence to the market industry you're specializing in.
It's important to remember to keep your list growing, and continuously updated. Make guest blogging research part of your writing routine, and update your list of potential sites weekly with additional prospects.
Record keeping is key, and don't get discouraged. The opportunities are out there, its simply about finding the right ones for your needs!
When it comes to blogging, mistakes happen. The best thing to remember is that there are many different common blogging mistakes, and while we all want to avoid doing anything wrong in our writing, the important thing to remember is that we all learn from our mistakes.
Let's talk about different strategies on how to avoid blogging mistakes in the future.
Top Blogging Mistakes
1. Not understanding who you are writing for. 
Your arget audience is the most important thing to know about your blog. If you don't know your audience, you will not have a successful following. Without a successful following, any monetary gain you hope to earn from you blogging will not exist.
But how to do you figure out whom your target audience actually is?
The best way is to ask questions of those that are reading your blog. Use a survey system (there are several free online tools that you can utilize) and set up a few different questions asking your audience what they expect from your blog, and what they would like to see in terms of topics.
2. Not collecting reader's information from the beginning of your blog.
One of the biggest mistakes people make with blogging is not collecting email addresses from readers from the start. With these email addresses, you have a way to consistently stay in contact with your readers and alert them to any changes in the blog, ask for opinions that can help improve website traffic, and much more.
The most important thing to keep in mind when maintaining an email list of site users is to not bombard them with useless information. Unwarranted emails that hold no pertinent information are another common blogging mistakes that people make regularly.
Email marketing is extremely important, but you must do it correctly to avoid losing subscribers, and subsequently, visitors to your blog. Here are a few different tips to keep visitors to your website happy and content.
Offer freebies. Everyone, and I do mean EVERYONE, loves a free giveaway. The giveaways don't have to be anything extravagant. In fact, they should be a product you are selling, or an offering that you can provide to your readers. Provide them a product that they will enjoy, and one that will keep them coming back for more.
Provide a clear call to actions. When you explain to a reader why they should provide you with their email address, such as "don't miss out on vital information" or "stay connected to all of our upcoming blog posts!"; readers are more likely to provide you with their contact information, and not be discouraged when they receive regular emails from you… simply because they signed up for the information!
3. Not providing content that includes media aside from simply just text.
One of the most common blogging mistakes is having a blog with posts that are strictly text based without any additional type of media.
Readers expect more than just text on a page. You want to break up your posts with images, videos, or even audio clips… something that gives readers a way to identify with you and what you represent. Using images or memes are a great way to provide insight into your personality, which gives readers a chance to feel connected, and thus, more likely to return and continue visiting your blog regularly.
4. You don't promote your blog enough.
Another mistake for those just starting out in the blogosphere is the lack of self-promotion. While your content is the key to your blog, you have to tell your readers when and why they should read a specific post. Just because the content is there, doesn't mean that readers will find you on their own. Here are a few ways to avoid this common mistake.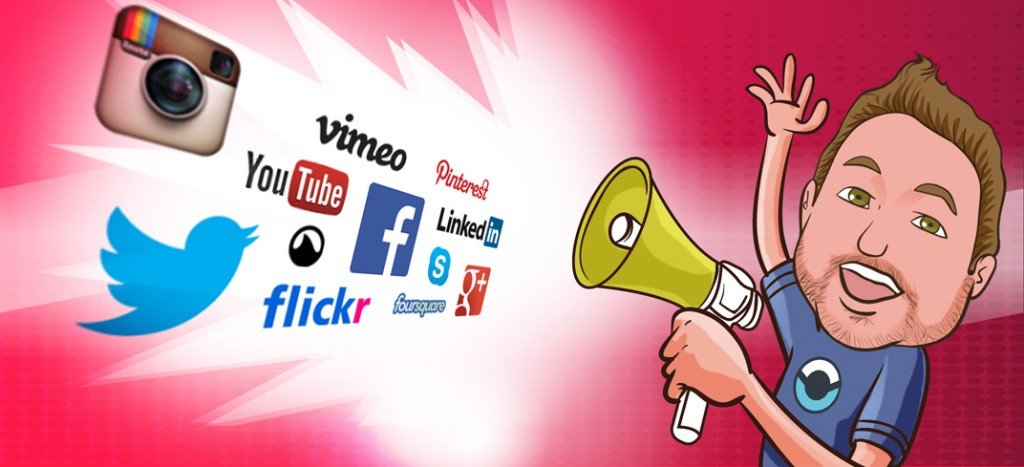 Email your subscribers. Remember when we talked about keeping in touch with your readers regarding what was going on in the world of your blog? If you have an epic post that you want to gain followers, be sure to email your mailing list with teasers days, and maybe weeks, before the post is published.
Ask for cross promotion. You may have authors of other blogs that regularly read your posts. If this is the case, contact these individuals and ask them if they would consider providing a link back to your specific blog post that you wish to promote. This linking will not only help you gain followers, but it will provide you with a potential SEO boost as well.
Share on social media. Promote, promote, promote. We live in a social world, and this does not end with a blog. Ensure that you have a presence on Instagram, Google+, Pinterest, twitter, Facebook, etc. and use them! Promote your blog on all of these channels, and use the extra exposure to show people about you – the author – and why you are an expert in the field you have chosen to write about.
Consider paid advertising. While paying for social media advertising can seem a little daunting and intimidating, it is actually pretty straight forward, and will provide, in some cases, fast results. Consider using Facebook Ads as a jumping point. Facebook allows you to set your budgeted dollar amount, and will not charge for overages. You can select who you want to target with your ad (which is where knowing the target demographic that reads your blog can come in extremely handy!), the location, and much more. And the best part is it only takes a few mouse clicks to complete a fully paid campaign.
5. Bombarding your readers with popup ads and banners.
As people that use the internet each and every day, I think we can all agree that the excessive use of banner ads and pop-ups are more annoying than they are helpful. With all of the ads that I see on a regular basis, I can probably count on my fingers the number of times I have actually clicked on one for more information.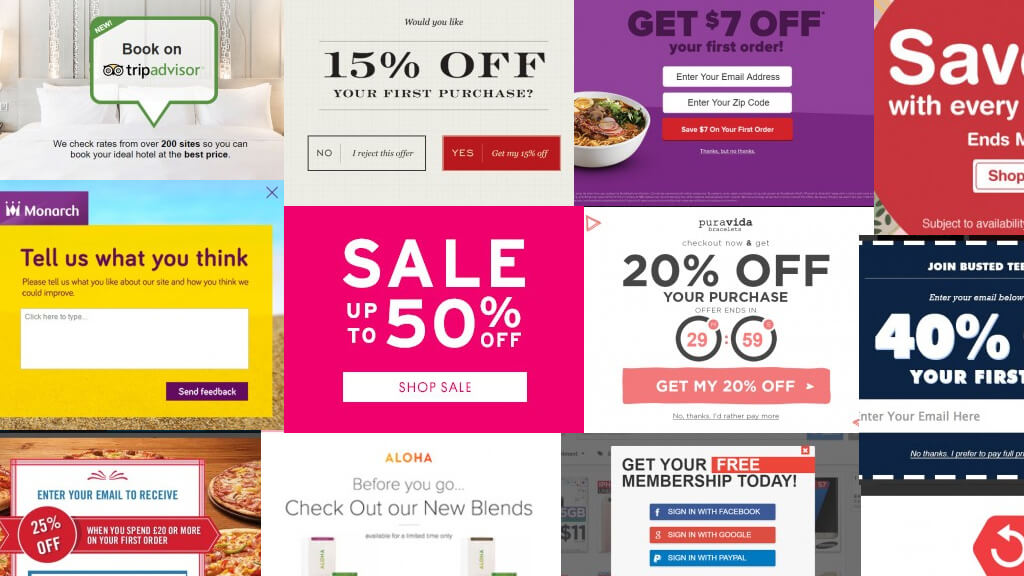 While pop-ups can work under certain circumstances, you must decide how to strategically use them in order to gain followers.
Use popups to gain email subscribers. A single pop-up that appears on your home page, or when a reader navigates to page two of your blog, is a great way to show readers that you want them to return. As we talked about above, make sure that you provide readers with a call to action to get them to sign up. Provide a download, an entry to a monthly give away, or even the promise that, if signed up, they will be exposed to subscriber-only content… anything to get that email address!
6. Not asking for help.
Another rookie mistake when it comes to blogging. As much as you want to do everything yourself, chances are that you can't. You will not have the manpower to succeed at writing, promoting, educating, marketing, etc… all of the things that go into making a blog successful. You will need help, and there are resources out there that can provide you with the people (and tools) that you will require to run your blog. Remember, a blog isn't just a website, it is a business that can generate a vast amount of income if you treat it as such.
Use freelance resources. Check out different websites frequented by freelancers. This can include graphic designers, writers, social media experts, and more. There are several great sites that provide a platform for freelancers to showcase their talent and for blog runners to hire them for a nominal fee.
7. Keeping your blog stagnant after launch.
Your blog is a living, breathing thing, and needs to be treated as such. People tend to lose interest when a blog has not been updated since inception, and it's obvious to readers when a blog runner doesn't seem to care about keeping the blog maintained and modern. This can promote to readers that, since you don't care about the exterior and design of your blog, you must not care about the content or readers that decide to visit it. This can also lead to the belief that your content is not relevant, which is the last thing a blog owner wants.
You must always remain relevant in the market, and keep up your "expert" level of knowledge. Without this, you become just another blog on the internet with no klout.
8. Not creating a plan to make money on your blog.
Most people get into blogging for the reason of making money. And there is a lot of money to be made in blogging, as long as you have a plan and stick to it! Before you even write your first blog post, decide how you want to make money off of your blog.
You must create goals for you to hit, milestones, and different achievements that are measurable to you from a monetary perspective. Here are a few different ways to drive income from your blog:
Provide your expertise on a specific topic to your readers. Charge a fee for course books, public or private coaching sessions, and even group sessions if your product allows such a thing.
Sell informational products. This includes how to guides, online courses, e-books… it's basically taking what you are already writing on your blog and putting into a more concise format with a specific topic.
Sell space on your blog. Just as you are trying to promote your blog to gain more followers, others are attempting to do the same thing. Your blog may be the prime real estate for someone, and they will be more than willing to pay for a banner ad on your site.
Use an affiliate program. Provide links to other blogs and their products, and if a reader decides to click on, and purchase, a product from this link, you get a cut. This is one of the easiest ways to earn money with your blog.
Ask for donations. If your readers utilize your expertise on a daily basis, providing a small donation won't seem too far out of the question for them. If they truly see you as an expert, and want to continue seeing your content, they'll be happy to shell out a few dollars to help you keep your blog running.
9. Setting a publishing schedule that you cannot meet.
Overextending yourself can lead to a lull in posts. When you first start blogging, inspiration is at a peak. You have a billion ideas, and can post a blog post three to four times a day if you'd want to – however, this is NOT a realistic expectation to consider for the future.

Set a schedule for yourself, a realistic schedule, and follow it regularly. Your audience will love that you have a regular posting schedule and that they can come to depend on your content at a usual time and place… they will come to depend on new posts and even look forward to them.
10. Not actively engaging with your readers.
As a blogger, this is an IMPORTANT step. Be sure that you are answering each and every comment that is made on your blog and on ANY social media outlet. Yes, EACH AND EVERY SINGLE ONE.
The good, the bad, the ugly… it doesn't matter, be present, and be ready to answer and speak for your product.
Responding to your users will encourage more and more comments. When readers see that you are engaging with your readers, they will want to give their opinion and know that it's being heard.
Your responses show readers that you are an expert at what you're writing about, and your blog should be considered an expert opinion.
These are just the start of common mistakes that people make when first starting a blog. With a solid plan in place, including marketing and social media, follow these strategies on how to avoid blogging mistakes, and you will be on your way to a successful online presence in no time!
Writing a blog is a great way to earn extra income. There are several ways to monetize your blog from adding affiliate links to products, utilizing e-commerce platforms to sell products, and the main one that we are going to cover today – adding other businesses' ads for your website.
It may seem like adding ads to your site is a no-brainer. You add a piece of code and that's it, the money just starts appearing in your bank account. However, it is not always that easy.
Making Your Site Attractive to Advertisers
In order to make your blog attractive to different businesses, there are a few different things to consider. Your blog needs to have a niche market. High traffic numbers to your blog show potential partners that your website will actually generate clicks to their products. The final element is the placement you can offer for the company's ad itself.
If your blog does not have these elements in line yet, there are ways to fix that. A few of the easiest ways to get these stats up and make your blog appealing for businesses are below.
1. Start with an affiliate product promotion. Jump into a product that fits into the niche of your blog, try out the product, and add a link to the product after writing a glowing review. When people click on your link to this product, AND they purchase from said link, you will receive a commission from the sale. It's an easy way to earn money by promoting someone's product.
Affiliate programs vary from website to website to website. Make sure to study different options before committing to one.

2. Use Google AdSense to drive traffic to your blog. Using this program allows you to not only drive traffic and boost your blog visitors, but these ads that run along the side or top of your website will generate money to you each time a user clicks on them.
Each ad is relevant to the content on your blog, which means your niche market stays happy and doesn't see items that do not pertain to their interests.
3. Talk directly to companies and ask if you can add their product to your blog. This may seem like a sales pitch (and it is!), but reaching out and asking a company if they would allow you to advertise their business on your website for a small fee, may generate some amazing sales.
Small local businesses are great places to start, especially if you can prove that your website will generate a few additional sales for their business as well.
How to Put Ads on Your Blog and Make Money
Now that we understand how to generate interest in advertising on your blog, it is time to find companies that you want to work with.
There are different advertising companies around the globe that can help promote your blog to different companies looking to purchase ad space. Magenet, have been in the advertising world for decades, and have a book of business ready to purchase.
You don't need to find the advertisers – they do the work for you. They will even set up payment options and make sure that you are getting the most money possible for each ad placed on your website.
Magenet will even take care of physically putting the ads on your website with Universal Plugin – so you don't have to worry about adding the code to your website and updating each time a new business wants to advertise with you!
Ad Placement
Let's talk about where to place ads on a blog. Magenet requires that all ads are placed within the content of your pages, and that the ads are surrounded by relevant content. All of the rules that we will discuss for ad placement are great rules of thumb, not just for magenet customers, but everyone!
1. Use natural content writing to advertise the product, and link the keywords to the businesses' website. For example, if you sell an ad space for windows, write a blog post related to home window decorating, lightening up a room using new window coverings, or even about replacing all of the windows in your home – and make sure that part of the blog post links to your advertiser's site.
If you provide ads in this form, as opposed to freestanding ads along the top and sidebars of your site, you can earn up to three times more revenue from sales.
2. Make sure that the ad is on any required pages. Some advertisers want to be seen on your home page and no others. Some may decide that they want their ads on a blog that will allow them to post on multiple pages. Whichever option they chose, make sure you are providing the ad space they are paying for.
3. Make sure that you place ads on a blog within the allotted time frames. Advertisers expect to see their ads up and running within a certain number of days, and expect them to last through the duration of the advertising time that they paid for. Magenet will provide timelines to you, and if these are not followed, you may encounter delays with payments.
4. Ads need to be easily visible. This goes without saying, but advertisers are paying for ad space to be seen. They do not want their ads hidden in bodies of text that no one will read or on pages that are infrequently visited. Do not attempt to hide ads, as this only hurts your performance in the long run.
Moral of the story – ads can be placed anywhere on your website that will accept an HTML text block. However, it is important to note that advertisers will pay for specific space on specific pages of your website, and want to see their ads during the assigned period of time.
Finding the Right Type of Ads
When it comes to ads for your blog, choosing the right type of ads, and the combinations of ads is important. While the concept of adding ads on a blog seems relatively simple, remembering a few steps regarding content can help you make the most money possible when using advertisements.

1. Consider Your Audience! We talked about this earlier, but when you put ads on your blog and make money, you need to consider the audience that you're targeting, or the money will NOT start to pour in as anticipated. You need to understand the product you are selling, and who it pertains to in the marketplace.
For example… if you are selling a product to help IT Departments work more efficiently, your content needs to revolve around the IT world and target proper keywords to drive traffic to your site. You will want to research the product, and add words like "project management" or "IT efficiency" into your copy – and really target the audience you are trying to sell.
2. Consider the type of ads for your blog. There are a few different types of ads that you can add to your blog. These range from display ads (also known as banner ads), text ads, and ads for specific social sites like Facebook or Twitter.
Banner ads are the most common ads that you'll see on websites that you visit, and generally drive the eye to the product quickly. These ads come in different sizes, graphics, and designs. They are effective for people that don't realize they're looking for a new product because they are so prominently displayed on the top, sidebar, middle, or bottom of a webpage. They're extremely useful, and each website hoping to make money from ads on a blog should add banner ads to their portfolio.
Text ads are ads that you see on search engine pages. They are generally less money (which means fewer commissions for the websites hosting them!), but are targeted to customers that want to buy something specific. This is a good option to mix in with your banner ads, if applicable.
Testing Out the Results
Research for any product or new marketing technique is important. However, when you are expected to generate additional revenue for businesses that aren't yours, putting together a test plan to ensure that things are working properly is a great idea.
While we talked about the different rules for placement of ads on a blog, it's important to keep track of how much money you generate from each campaign. This will show you just how effective the content that you're writing is for selling additional products.
Are visitors to your site clicking on your links? If not, why? Ask yourself a few questions:
Is the link seen enough that users can easily see and click on it?

Does the text that links make sense within the context of the post?

Is the link relevant to the rest of my website?

Is the text linked properly, or does it go to a dead link?
Testing helps not only you generate more income but will be appreciated from advertisers as well, as they will get more and more money from the traffic you drive to their product!
It's extremely important to change up the placement of your content links within a blog post if they aren't performing as needed.
Banner and text ads are a little different, but the same principles pertain. Make sure that the ads are actually being clicked on and not just passed up by users to get to more relevant content. Ensure that the banners are clear, crisp, and look good – if not, get the advertiser involved and tell them you need a new image.
Putting it all Together
While advertising on your blog is a great way to make money, it isn't just as simple as adding a few lines of code or a graphic to the sidebar of your site and watching your bank account increase. 
However, if you are savvy enough to take advertising on your blog into your own hands, the information in this article will help ensure that you are covering all the main points of adding ads to a blog, and will help you make money as quickly as possible.
We'd love to hear from you on this topic and what strategies that you use to keep ads relevant and generating income on your blogs. Talk to us in the comments about anything that we missed that would help out future marketers!
You've started a blog, and your first several posts were awesome. Your keywords were spot on, you had all the elements of a fantastic post to generate readers and keep them engaged. In fact, people even started commenting on your posts – you were gaining traction!
Then it happened. The dreaded "I have no idea what to write about" wall reared its ugly head, and now you're stuck trying to think of ideas for blog posts in the future. Sound familiar? Here's the good news, it's familiar to ALL bloggers.
None of us are great at coming up with ideas for blog topics, and (I'll speak for the blogging community as a whole here) most of relying on different tools to help spark that creativity for content ideas.
This is such a frequent problem among bloggers that we decided to write a blog post about not having a blog content idea! Pretty ingenious, right?
Getting Help with Ideas for Blogs
When you're juggling multiple weekly posts, writing quality content can be a chore. It's hard to come up with a unique content creation idea when you feel like you've completely exhausted all possible options. That's where the wonderful world of content creation tools comes in hand.
Personally, as a blogger, I absolutely HATE coming up with a title for my blog posts. Despise it, really. They never have seen snappy enough to grab any reader's attention. So I turned to my trusty friend HubSpot for a bit of assistance.

HubSpot's Blog Topic Generator
AMAZING to help with content ideas AND can double as a tool to help you title your blog post. The best part about this particular tool is how easy it is to use. Seriously, you type in three nouns, and HubSpot will generate five blog post ideas.
I entered the following three nouns: "SEO", "Blogging", and "Marketing". From these three nouns, I was given the following topics for consideration:
The Worst Advice We've Ever Heard About SEO
10 Quick Tips About Marketing
Think You're Cut Out for Doing Blogging? Take This Quiz
The Ultimate Cheat Sheet on SEO
What Will Marketing Be Like in 100 Years?
There really isn't an easier tool that provides such amazing results! There's also a handy "try again" button at the end of the page that will allow you to start your search all over.
UberSuggest's
Tool is just as simple as HubSpot but provides you results in a method that looks similar to Google Keyword Planner, but a bit more condensed. UberSuggest will also generate hundreds of results based on your search phrase, so don't use this if you are easily distracted and want something to provide a narrow scope of results. This tool is NOT for you!
For example, when I entered "SEO Marketing" into UberSuggest, I was provided 247 different phrases that could be used as content marketing ideas. The plus to UberSuggest is that you can choose a topic that it generates and ask it to expand on that particular search result. From this action, you are given additional topics that pertain to the initial suggestion.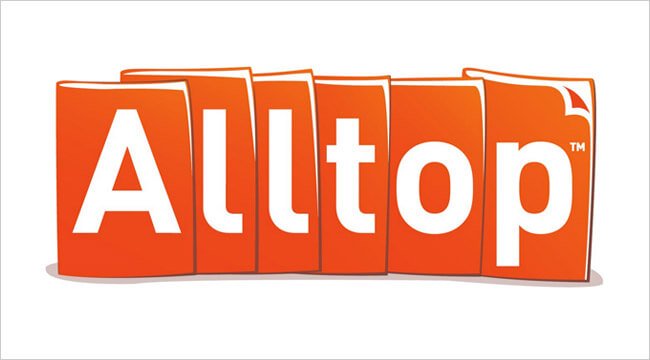 Alltop
Another option when you are on the hunt for original content that will generate traffic to your blog. Alltop is a news website that compiles news stories from various sources around the web. It lists many different topics, from politics to religion to fashion and pop culture. Whatever you're looking for, Alltop has it.
When you hit the home page, don't be overwhelmed by all of the options that are listed. Simply search your keywords or topic and start scrolling through the postings. You're bound to get an understanding of the top trending topics on the web at the moment, which can help you to generate ideas for content on your blog!
BuzzSumo
The same lines as HubSpot, but with more features. BuzzSumo will not only give you different content ideas, but it will also provide you with other information and ideas for your blog.
This data includes:
The number of social shares/views of a specific topic.
Displays the number of backlinks on a certain topic.
Shows the top content trends.
Identifies key shares.
So, with BuzzSumo, you not only get your content, but you get to see how well it could perform on your blog as well. It really helps you create a more comprehensive marketing plan and plot out what topics readers want to hear about, and how to best schedule your blog posts to get the most bang for your buck!
Use BuzzSumo in conjunction with other tools on this list to create amazing content, and predict how it will perform once it is up and running on your blog. You may be surprised at the results!
Content Row's Link Bait Title Generator
Great tool to use when you're struggling with titling your blog posts. When using this tool, just add your keyword or topic to the search bar, click "get linkbait" and you're hit with different titles for your subject.
The one drawback about Content Row's Link Bait tool is that it will provide titles that may not necessarily work for the type of blog that you're creating. For example, I entered the topic "SEO Marketing" into the search field and was provided some pretty random titles that would never work for my posts. Are they funny? Absolutely! Take a look at some of the topics that I've decided not to utilize:
guns don't kill people — SEO marketing kills people
why SEO marketing is/are destroying America
SEO marketing die/s every minute you don't read this article
why you should give up sex and devote your life to SEO marketing
8 deadly uses for SEO marketing
Again, the titles are funny and spark some great ideas for short stories, but they aren't topical to SEO Marketing. That said, there were a few that jumped out as useable:
101 unusual uses of SEO marketing
8 unbelievable things you never knew about SEO marketing
13 amazing facts about SEO marketing
the most incredible article about SEO marketing you'll ever read
This tool is fun to use, and interesting to see what comes out of the generator, but be warned, you'll sift through a lot of topic titles that may not be useable before getting to the few that are acceptable.
Build Your Own Blog
An incredibly easy tool that will generate different ideas for your blog content. When you visit the site, you don't actually enter a topic. Instead, you just click the orange button that state "Generate Blog Post Idea". The site will then generate a generic title for you. You do have to fill in the blanks with subjects related to your topic, but the basis is there!
Here are some examples of Build Your Own Blog:
Top X _______ Mistakes You Must Avoid
Warning: Use these 5 ______ at Your Own Risk
The one thing you need to know about….
Much like Content Row's Link Bait, you will need to tailor these topics to your particular audience and subject matter… and you may have to click that orange button a few times to get a topic that is useable for you and your blog, but the possibilities are endless, and will get the creative juices flowing!
Google Trends…
You didn't think we'd get through a list without mentioning a Google tool, did you? Google Trends works as a marketing tool and generally is used to see how topics are performing online, sort of like your own personal market research company.
However, Google Trends can also be helpful to generate content. How? Well, start by searching for a keyword term. You can then browse through popular topics and see where your ideas rank, or pull a new idea from the results – and know (vaguely) how it will perform online.
Google Trends will also display to you what people are searching for on Google itself. Who doesn't want that insight when planning their next blog post? It gives you inside information on how to formulate your posts, titles, and what keywords your audience will search!
You can also see how the topic you're writing about or thinking about writing about, will trend overtime. While this may not be rocket science, the ability to see a trend moving up or down can be incredibly beneficial to deciding what topics you want to include in your blog posts!
While Google Trends may not be the easiest tool to use for content ideas. It does provide a great comprehensive view if you're willing to work and research the topics a bit!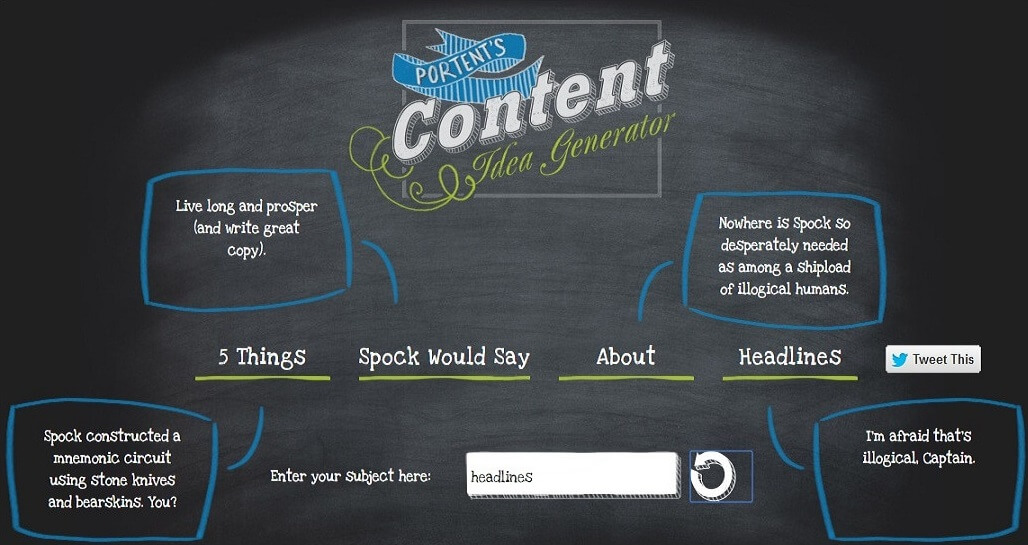 Content Idea Generator by Portent
Probably the most creative layout of all the tools on this list. While it isn't the most in-depth content creator, and won't necessarily provide you information on social shares and whatnot. It does give you some amazing titles for future blog posts.
The best part of the Portent Content Idea Generator is that the titles that it generates some humor into its suggested titles. So your blog posts will not only be on topic, but they will be funny as well!
Tweak Your Biz.com Title Generator
The final tool we're going to discuss. This tool works as a title generator and content creator. When you hit this page, enter your subject, and select if it is a noun or a verb. Click submit, and you are given a list of different topics to write about!
The list is long, and the ideas are great – AND the site offers you the option to download the list and print them out to reference later. Tweak Your Biz actually divides the topic into different sections – Lists, titles, how-to, questions, love, best, business, snark, motivation… and much more.
As bloggers, we love options and Tweak Your Biz really delivers in a comprehensive, easy to digest format. After HubSpot, this is personally my favorite tool for content and title generation.
Putting it All Together
So, we've established the obvious – blogging can really be difficult at times. Coming up with content that is unique, interesting, and on point in the market can be tiring and downright discouraging at points. However, there are tools out there that allow us, bloggers, to get a little respite from the never ending questions of "what can I possibly write about now?" without getting ready to close up our blogs for good.
The key to creating decent content topics is to do research. With the tools that are listed above, you can gain a great understanding of what people are looking at out in the world, and how it pertains to your specific topic.
Don't be afraid to step out of your comfort zone from time to time. While it's important to remain true to a niche for your blog (that's the reason people repeatedly visit your site, remember – they see you as the expert on a specific topic!), you can decide to write on a subject that is still in the realm of your specialty, but a bit outside of it as well.
For example, if your blog focuses on generating great SEO topics and optimizing your website, you can branch out into content creation for website, and how to best utilize tools and tricks of marketers across the web. It's within your topic tree, but a little bit different, and opens a huge door for additional content ideas!
Remember that the tools listed above are to get the creative juices flowing, and help you create titles and blog posts that will be SEO friendly, make your readers want to click on the post and continue reading, and keep your blog up as high as possible in search engine rankings.
After the ideas are generated, the content is up to you! Keep your posts engaging, and topical – and always leaving your reader wanting to come back for more information.
What tools do you find most helpful to come up with blog post ideas or titles? We'd love to hear from you on any we missed!
It's no secret that all successful business owners have an ability to put themselves into customers' shoes and understand the perspective of their target audience. For online businesses, this means knowing what makes customers want to stick around on a website, and what makes them leave without making a purchase.
It's no secret that quality offer and responsive website design draw visitors in, but there's another important factor that plays a huge part in determining the level of customer satisfaction – website speed.
How Speed Affects Customer Satisfaction
Let's face it: when we browse online, we're not exactly paragons of patience and undivided attention. In the internet-dominated era we live in, the pace of life is constantly increasing, whether we like it or not. This means that people nowadays expect to find the information they need almost instantaneously.
Did you know that almost half of online buyers (47%) expect a webpage to load in 2 seconds or less? The rapidly changing environment of modern life has made Internet users acutely sensitive to even the shortest delays in page load time.
How can then online business owners make sure their busy customers remain on their website long enough to make a purchase? Foremost, by making sure they optimize page load time.
Load Time & Conversions
Customers that are not happy with your page load time are almost not going to come back to your website. In fact, 79% of customers report being less likely to return to a website they deem too slow.
It becomes obvious here that web speed directly affects conversion rates and revenue. Let's talk numbers: is your website makes $100,000 a day, an improvement of just 1 second in load time can bring you $7,000 a day. Why pass on the opportunity to increase your revenue when the solution is that simple?
Speed & Web Performance: 12 Case Studies
Want to learn more about the importance of web speed? Check out the infographic below for 12 case studies that show how improving speed leads to better website performance.

Presented by Skilled.co
A social media marketing is shifting and expanding at a breakneck speed. Branding that takes place in this tumultuous field acts as the mainspring of digital marketing strategies, delivering concrete, measurable results in areas of sales, branding, and leads.
In a nutshell, social media marketing is unparalleled in terms of reaching a huge number of people at low cost. There is no other place, digital or otherwise, that brings so many people together. Ultimately, social media is one of those phenomena that bring forth the age of customers, who are now the reverberating heart and soul of the digital multiverse.
A brave new marketing wilderness
The days of traditional advertising seem to be numbered. Spending on the social media marketing is on the rise:  It's expected to increase by 12% to 15% on average and account for a bigger portion of marketing budgets. What is more, people have come to distrust companies who employ uninventive, generic ads. Namely, whooping 200 million Internet users have installed some sort of ad blocking software.
As a result, the average click-through-rate of an online display ad is meager 0.6%. It is clear that marketers are under pressure to step up the ad game. Apart from that, they must realize that nowadays, consumers highly value the recommendations of their family and friends, eagerly exchanging opinions over social media. Research shows that 71% of users who have a positive experience with a brand on social media recommend it to others.
So, without brand building to empower their efforts, sales and marketing teams fall short of ambitious goals. Many companies will have to hire professionals and seek help from strategy-first digital agencies such as Leafcutter. This imposes increased expenses, but the trick is to think long-term and understand the opulent benefits that can be reaped from social media branding.
The matter of choice
For better or worse, one positive experience is not enough to win over a loyalty of a customer for good. That is why nowadays branding revolves around nurturing a prime consumer experience. Loyalty factors have been overshadowed by relationship factors and social media gives you a chance to make them work to your advantage. So, how does a company establish lasting, meaningful connections with the audience?
First off, it has to carry out a meticulous research and identify the favored platforms of target consumers. Considering the diverse and wide choice of social hubs, it is not a good idea to spread oneself too thin. Instead, one should strive to focus on a few key networks. Facebook is an absolute must, with 75% male internet users and 83% female ones being present there.
Then again, LinkedIn may be a better option for companies that sell to other businesses. Those who target predominantly younger users should definitely consider Snapchat and Instagram. The latter platform, much like Pinterest, is also an incredible tool for organizations that aspire to gain traction via visual marketing. So, focus on the social networks that are popular with the target audience and gain a head start in a competitive race.
Full socializing power
Social media has facilitated a dynamic ecosystem where communication is instantaneous and continuous. Thus, brands must be active all the time. One other thing you cannot afford to neglect is the fact that interactions happen on the go. It is estimated that there are 1.65 billion active mobile social media counts across the globe and one million new ones join their ranks each day. Mobile-friendly blogs and websites steal the show in this day and age.
In a light of such challenging digital environment, it is best that all employees act as brand representatives. They are no longer some nameless effigies hidden in the shadow of the company's brand. It has never been more important for them to assume an active role and provide rapid responses to customer questions and quick solutions for their problems. But, why stop there?
Many companies have gone an extra mile by encouraging employees to use their social media profiles to spread brand awareness. Furthermore, customers do not just want brand representatives to be at their fingertips. They also consume an incredible amount of digital content, which goes a long way in establishing trust and spreading brand awareness. They want it to be relevant to their interest, helpful, educational, fun, and free.
On the right tracks
Hence, you cannot just boast about your brand features and benefits. Your posts must resonate with the audience and echo their interests and passions. Content strategies and calendars have become crucial elements that make or break brand building. One thing to note here is that the visual content is 40 times more likely to get shared on social media. So, it is clear where the immense viral, buzz-generating potential lies.
Through it all, remember to be consistent. Every post and piece of content should support your agenda and social game plan. Ultimately, you are unfolding a brand story, which must bear a crystal-clear message. Random posts scattered across social media ocean are instantly lost in the noise. For instance, make sure you select the color palette in advance. That way, you will stand out in a stream of posts and amplify visual centerpieces of your brand, such as a logo.
Finally, one cannot overlook the aspect of measuring results, something that remains problematic in digital marketing. One-third of marketers state that they have no idea how impactful their social media strategies are. This is a dangerous pitfall, so do not fail to measure your key performance indicators such as online conversions. At last, there is no shortage of social media monitoring tools that enable you to keep track of brand mentions.
A driving force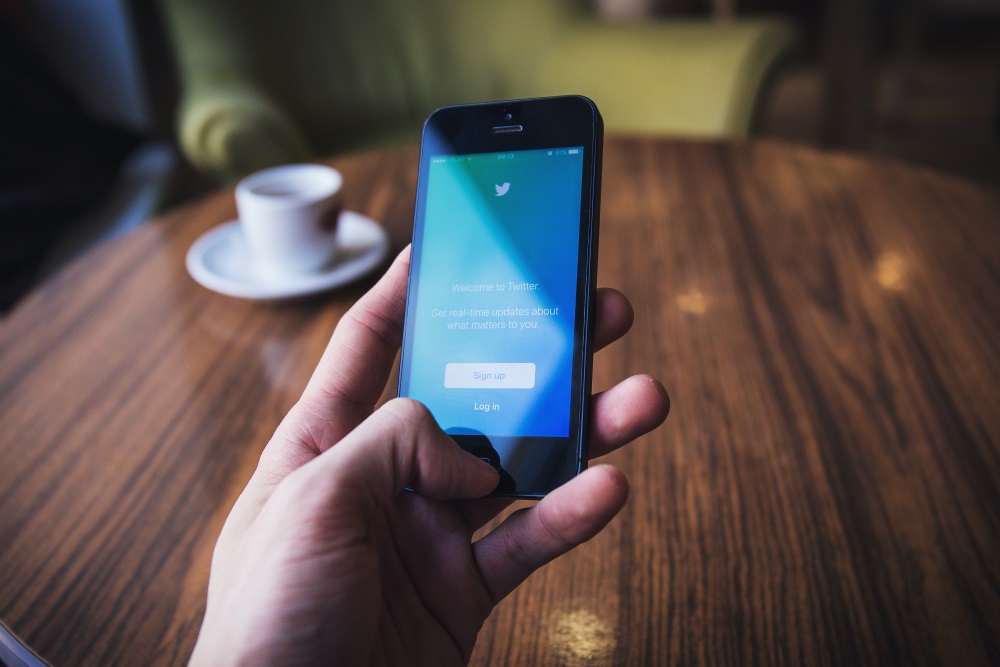 Social media accounts are the crown jewels of a brand's online persona. They are incredible customer service tools that drive engagement and amplify marketing messages. Those who underutilize these platforms are missing out in a big way. But, the problem is that just being there and serving generic messages and ads does not cut it.
As a marketer, you must not only meet the customers, but also delight them with the impeccable experience. Stay responsive and attentive in order to spread the word. Beyond everything else, try to master the art of social storytelling. Note that you can use social media for other forms of communication that help advance your branding efforts.
Dan Radak is a marketing professional with eleven years of experience. He is currently working with a number of companies in the field of digital marketing, closely collaborating with a couple of e-commerce companies. He is also a coauthor on several technology websites and regular contributor to Technivorz.
Link building is not just one of the most effective SEO strategies, it is one of the oldest ways to get backlinks It is one of the most effective ways to generate organic search traffic, and if not handled properly, it can harm your traffic also.
Search engines like Google deploy the use of links to identify the websites that are good because links serve as endorsements or recommendations, hence the more links you get, the higher you get ranked. Google updates have always forced web owners to look for more ways to get backlinks. We are now at a point where only the best links can get your website at the top pages of search engines.
How to get free backlinks to your website – the top 6 most essential steps to take
#1 Guest Blogging
If you are looking for how to get links to your site with less hassles, your number one option should be Guest blogging. Though Google has been warning people against guest blogging because of the tendencies to abuse the strategy, and secondly, low-value posts can damage the reputation of your site, but if done right, guest blogging can become the most efficient link building tool.
Your first strategy is to identify the ideal blogs that may infuriate your main competitors. You can achieve this with the use of "Advanced Google search". Make use of the author's name in quotation marks, and make use of keywords such as "guest post"- these should also be in quotation marks. Your next step is to include the author's home domain, with the addition of the minus sign at the front, so that certain unwanted results will be excluded. For instance;
"Author Name "+ "guest post"- Author site.
Since the Author Name is everywhere on the internet, it can help you get your search results narrowed down a little. You may also want to search in-between the URL before identifying the author. For this reason, you wouldn't just mention them, but you get more parameters about their blogs and websites.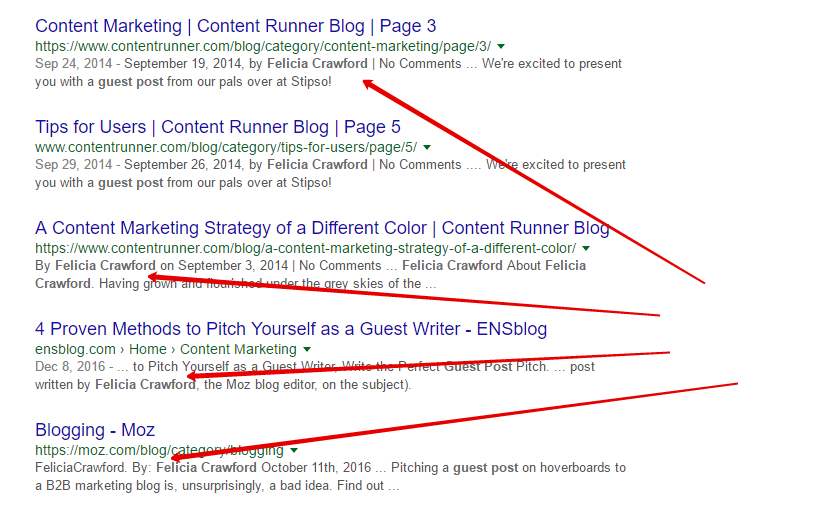 Now that you have seen what you are looking for, you should take note of the sharing and backlink data, located at the side bar. If your main competitor has been featured on the guest blog, there is a high chance you will also be accepted. Now that you have identified the ideal guest blogs, you can make use of the "Write us" or "Inquiries" form, to contact their editors.
Your next step to get free backlinks is to get an ideal guest post links. Guest blogging will help you build links because links can be put in your guest posts, to link readers back to your own website, and such links can also be included in the Author's bio.
You need to ensure that your links are contextual and don't put author's bio in a position where they are less likely to be clicked. Make sure you put the links in natural and easily detectable position.
#2 Public relations engagement may be the ideal way to go
The use of public relations in link building may also be your ideal options if you are looking for how to get links to your site. In the context of link building, public relations simply means using the same methods or press released to build links, for SEO purposes. PR sources such as Helpareporter.com, and Classic PR, are just two of PR tools you can use for this. You can make use of PR integration options and make sure you submit a press release with the right article that can linked (your article must cover the subject matter in your press release).
The overuse of anchor texts is one mistake most people make when using PR to get free backlinks. The overuse of anchor texts can result in what is referred to as "penguin penalty". Instead of using too many anchor texts you need to use your PR links to put varieties of anchors linking to your website.
In addition to generating backlinks from PRs, you can also add your press releases to directories, and databases, thus making them more effective for your SEO.
You need to take note of the fact that even when you get mentioned, there is no guarantee that people referencing you through your PR will give you a link. Sometimes they do make this error, but make sure you get back to them and remind them that you need the link.
#3 Why not try the broken link strategy?
If you are looking how to get links to your site, without many hassles, then you should make use of broken links. Even the best websites may suffer from "link-rot", and this occurs when such website owners move content around and resulting in backlinks that lead to empty locations. Broken link building can help fix this problem. Broken links will help refer people who land on an empty page, to a new unbroken content (this is your web page).
With this strategy, everyone wins because readers will be directed to new information; hence they serve as excellent quality backlinks. You can start this strategy by first identifying the site you will get quality backlinks from, then search for the ideal keywords and identify websites that are ranked for such keywords before identifying the broken links.
#4 You should consider the Skyscraper strategy too
Skyscraping is an effective strategy if you are looking for how to get inbound links. Skyscraping means, searching for valuable contents within your space and then making them more valuable. It helps you create something bigger. When skyscraping, you should ask yourself certain questions; which questions seem to be unanswered? Which instructions seem to be hard to follow? Who is not getting any services here?
Simply create better contents for such topics, contact them, to generate backlinks.
#5 Consider the incorporation of resource links
Resource Links may be the best way to go if you are searching for how to get inbound links. Rather than linking directly to your web post, resource links can directly link back to your contents without you hustling for such backlinks. The key here is to make sure you create resources that are very useful to your readers; hence they will eventually refer to them and even use them in their blog posts. You can build resource links by finding out what exactly your readers want to know and what exactly people are looking for in your competitors' website. Make sure you address their concerns.
#6 This may not sound good, but it works- Steal your competitors' backlinks
This may sound like a bad habit, but the fact that any site that links to a competitor has higher chances of linking back to you also. You can start this by simply identifying the top websites for the keywords that you want to be ranked for; you can achieve this through the use of Google search and then pick the top 10 domains. Assuming you want to be ranked top for the keyword "halloween costumes", you may end up with websites such as halloweencostumes.com, partycity.com, buycostumes.com and so on.
You need to check the top website for this keyword for relevance and duplication; you can simply copy these to "Ahrefs" and then drop them inside the "Link Intersect" tool. If the links generated does not link to a blank page, then you should leave the site, however, if you see something like 'show link opportunities", then you should click on them. Clicking on this option will show you the lists of websites that link to all the domains you have entered.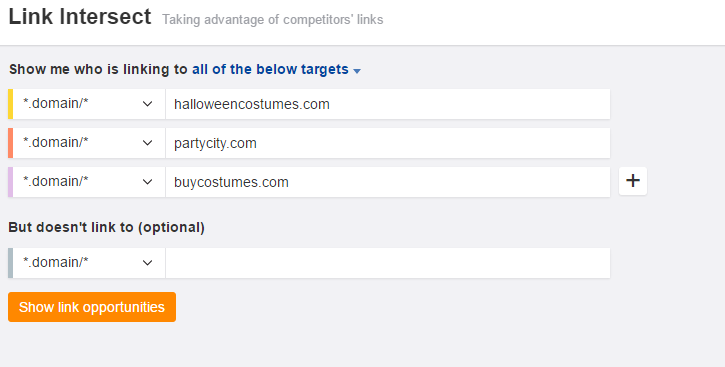 If you get too many domains with this strategy, then you might want to shrink them a little. All you have to do is to go back and remove some of the candidates that are not giving you the best results before trying again. Once you try again, you will notice that the search results generated will be much more useful. The next results will offer you better backlink targets.
Alternatively, you can avoid these stressful steps by duplicating your main competitors' backlinks profiles. Though this may take a lot more work, but will be more effective in the long run. You can do this by collecting URLs, for each keyword you intended to do, instead of domains, then take them to Ahref again, before dropping them into Site Explorer and then click on "Referring domains". You may get one or two backlinks the first time you do this, but the more you repeat the procedure for more keywords, the more backlinks you get.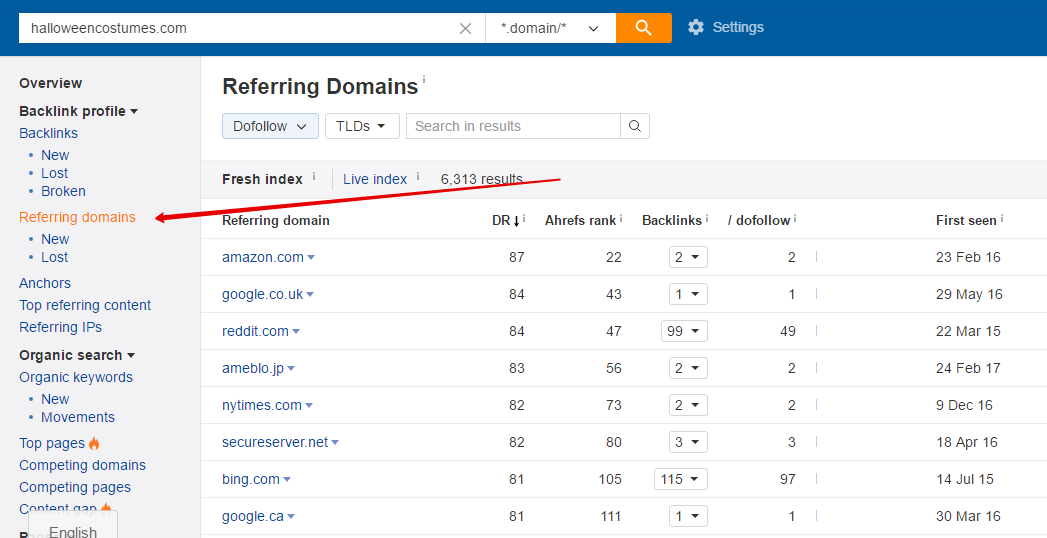 Final take away
Link building is one of the most accurate and effective SEO strategies you can consider because of its accuracy. It is also important that you know how to implement these link building strategies to achieve the best possible results.
Working in a Dubai web design company increases your exposure and knowledge regarding the different tricks and techniques that experts and marketing professionals use to make their brand product work. Experimenting with the brand awareness strategy is not an easy task. It requires attention, skills, and determination to make things work. With so many different easy ways to enhance the brand awareness, it gets confusing about which one to choose and which not. This is why we have listed the best seven tips which by every means produce positive results if executed correctly.
The most effective tips about
how to increase brand awareness
in the market are as follows:
Play the game of offering something free for each link shared
The main aim of every strategy and scheme in marketing is to increase the popularity of the brand among other people. The best way to do so is asking for referrals for the brand from existing customers. People often tend to listen to their friend's recommendation or buy things that their closed ones are already using, right? This way the referrals help in spreading the roots of the brand outside.
The same technique is used on social media networks by asking people to share the link to the official website, image post or tag their friends in the comments to avail free or discount offers after the lucky draw. The real aim of this proposal is building brand awareness.
Create impressive guest post content
The trend of advertising the brand through the guest post is quite viral these days. It not only helps you to create your brand's awareness but also benefits the influencer or the blog owners as they get high-quality content for their blogs. Any guest post which provides beneficial information, how-to articles or answers the questions asked by the customers is considered a high-quality guest post provided that it has followed the SEO guidelines.
Carry out social media contest/ focus on these networks
According to a leading brand awareness survey, hundreds and thousands of social media network users are using it either to sell a product or a service. The business brands use social media networks for content sharing, videos posting, images posting and answering questions of the customers regarding the product utilization and purchase. This way, they enhance their contact with the customers and create awareness among them.
Market your logo in different areas
The logo of a brand helps in keeping its identity intact. Once the client recognizes your brand's logo, he will be able to identify it wherever he sees it. Thus, try to advertise it in different areas like on social media Facebook, Twitter, Instagram accounts, on newspaper, through emails and in brochures and leaflets.
Sponsor an event or program
Are you looking for a mass opportunity to enhance your brand awareness? One of the best ways to do so is to sponsor an event. This way you get to introduce it to a huge audience and get a reward in the form of new customers. The different banners and flexes used for establishing the brand's identity at an event also promotes the original goal.
Carry out webinars and other gatherings
Conduct webinars under the brand's name help in maintaining the position within your field. In such webinars, marketing experts from all around the world try to participate as much as they can. This way you'll gain exposure to different business lines. Moreover, arranging gatherings for the potential customers to appreciate their confidence in your brand is another trick to keep their support intact.
Work on your storytelling skills
It is crucial to work on the latest trending styles through which people are attracted towards your brand and enhance the brand's awareness. The modern marketing style nowadays includes improvising the story telling skills. Customers love to hear about real experiences. Try to give them a story which they can relate to their real life.
All of the tips mentioned above have proved their efficiency in building brand awareness. Try them and study the results yourself. Whether you choose all seven of them or go for two to three practical tips, it's up to you. Share with us your thought about how you are building brand awareness of your company.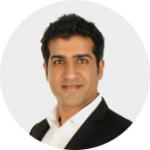 Junaid Ali Qureshi is a digital marketing specialist who has helped several businesses gain traffic, outperform a competition and generate profitable leads. His current ventures include Elephantation, eLabelz, Smart Leads.ae, Progos Tech and eCig.
Your marketing strategies are not completed without knowing how to blog, and without your SEO strategies in your blog, it will be hard for you to promote anything on social media. Generating leads and customers will be difficult without it.
Similarly, you wouldn't have any page where you can place your call-to-actions, on, without a proper SEO blog. If you are looking for how to write your first blog post, and make an as much positive impact as you can, you need to learn how to research for words, put them together, and forget about the excuses made by some people on why they find it difficult to blog consistently.
How to write a blog post: The Simple formula for writing a successful blog post
Step #1: Have a thorough understanding of your audience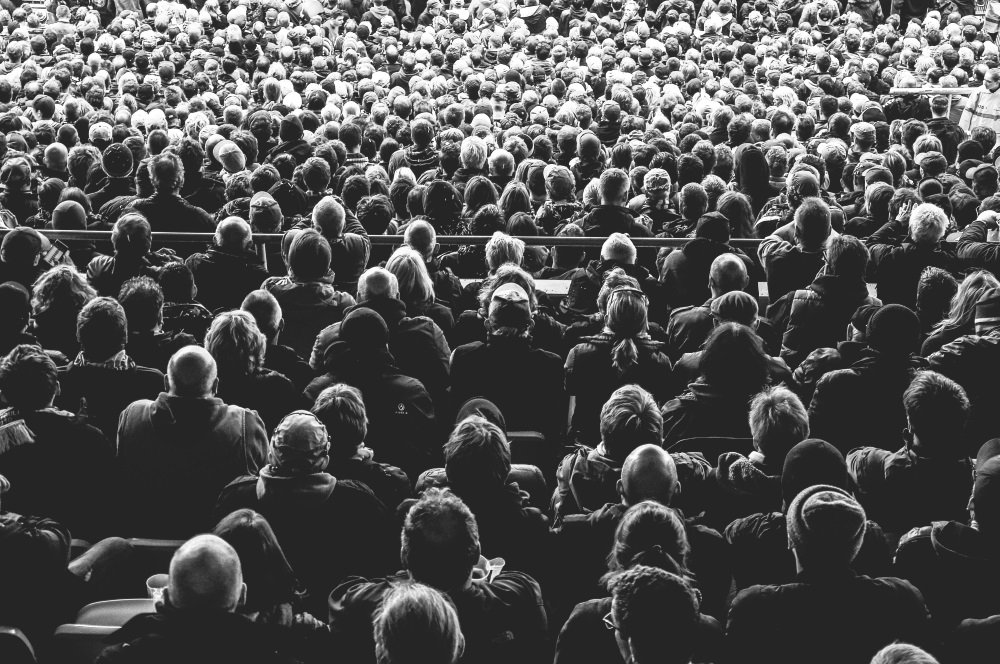 If you are searching for how to write a good blog, then your first step should be, to have a clear vision of who your target audiences are. Think about what they want to know and what will drive their curiosity. When you know about their interests, then you can create the ideal topic. For example, if most of your target audiences are Millennials searching for ways to start their online business, then you need to fashion your topic around such interest.
Step #2: make use of a working title and topic
If you are looking for how to write your first blog post, you may want to choose a general topic, for instance, a plumber may want to use a topic that relates to faulty faucets, then you can generate a working title by taking different approaches that can keep your focus on the topic. As a plumber who wants to write the first blog on faulty faucets, you may decide to choose a topic relating to the different tools used in fixing a faulty faucet.
Step #3: Write a captivating introduction
To grab your reader's attention, the first few paragraphs of your blog must be captivating. If your intro is annoying, the reader may not read further. You can do this by starting with a joke or story. Make sure you become empathetic with some statistics that will grab your readers' attention. In the subsequent paragraph, make sure you describe how your services can address the problems faced by your readers. This will create a connection between you and them and a reason for them to continue reading.
Step #4: Make your contents organized
Sometimes, both the writer and reader of a blog post have to deal with lots of information, make sure the information stay organized so that your readers wouldn't become intimidated. Break the information down into sections, tips, lists and different forms.
Step #5: Write your content
Now that there is a template or outline in your hand, the next step is to write your content. It is important to use your outline to fill in all the blanks, and expand the points you have noted. Do extra research and add more information to what you already know, and make sure you back up your points with sufficient data while incorporating the sources of such data in your content.
Step #6: Edit your formatting and proofread your content
Editing is a part of blogging that must not be overlooked. You may ask a grammar expert to edit and proof-read your work for you.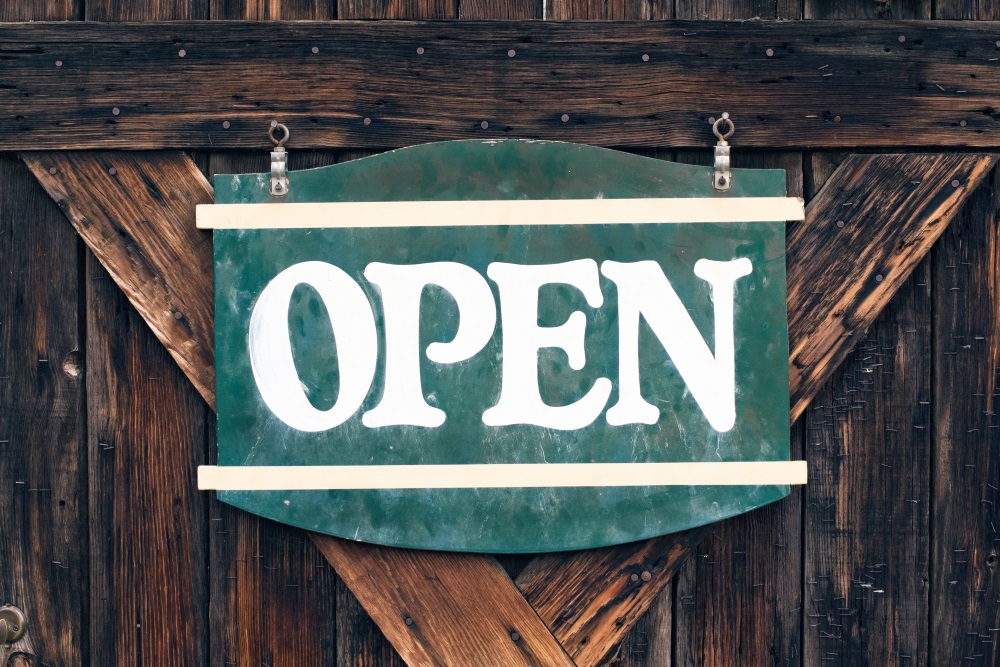 Your reader must know what to do next once they finish reading your content, hence you must insert a CTA somewhere at the end. A CTA may request readers to subscribe to your blog or newsletter, read a related article, register for your webinar, or download an eBook. Your CTA should be of great marketing value to you, and the reason being that you will generate a lead once your visitors have read your blog and clicked on CTA. The Call to Action can also become an excellent source of resource for your web visitors or readers, and for this reason, you may use your CTA to give more information or content that are similar to the subject of the blog they have just finished reading.
Step #8: Optimize your blog contents for SEO
You need to return to your blog post and optimize it for search engines. You don't have to worry about the number of times you use certain keywords, just make your content keyword friendly, and it must provide a great experience for readers. Don't forget to make the blog post URL shorter; however, do not make the mistake of cramming too much keyword into the content. When optimizing your contents for SEO, you must watch out for some key features, these are:
Meta tags and Meta description,
Page titles and headers,
Anchor text, and
Mobile Optimization.
Step #9: Make use of a catchy title
Lastly, you must not forget to add a catchy title to your blog content. There is a working formula you can use to grab the attention of your readers with a catchy title, these are:
Generate your catchy title by starting with your working title,
Make sure you keep it clear and accurate as you begin to edit it.
Make use of alliteration or strong language or any other literary skill to create a sexy title.
Try and sneak in some natural SEO into the title by adding some keywords.
Finally, try and make the title shorter (keep in mind that search engines like Google will prefer titles with 65 characters or shorter to make your contents come up in search engines).