10 Steps to Earn $1000+/mo with MageNet Referral Program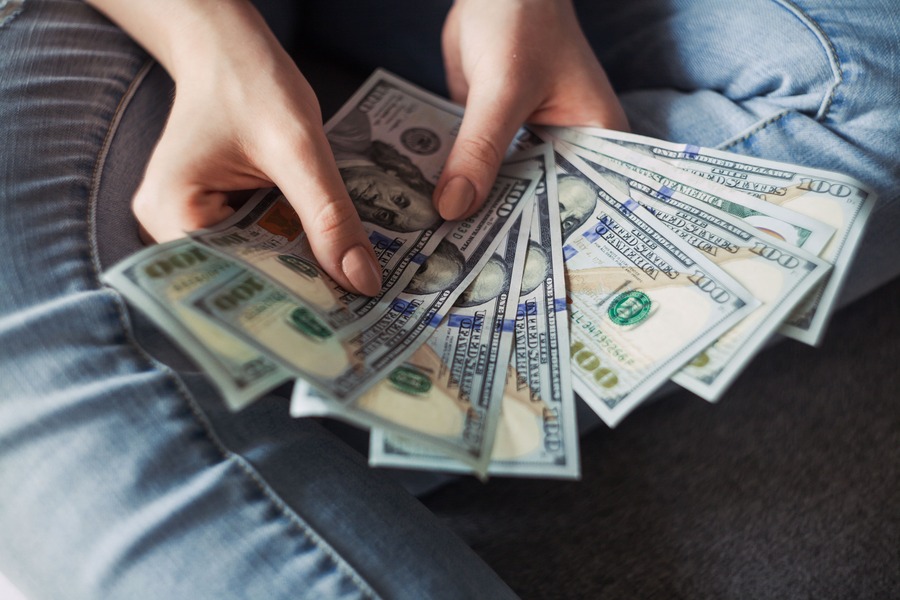 MageNet Referral Program is your chance to get a limitless passive income in addition to all the money you earn by placing contextual ads on your websites. To help you feel at ease with everything the Program has to offer, and optimize the earning process, we are sharing these 10 steps. They will give you a better understanding of the Referral Program and explain all it has to offer.
We did (and still are doing) our best to make this program simple and effective. That's why the basic principle is quite simple – share the link, and get a 10% commission from the money your referrals earn every month.
To make your referral links stand out we designed preset creatives which attract people's attention and help you invite more referrals.
Step 1 – Register on MageNet Referral Program
Your first step would be to join MageNet Referral Program. Just go to your account (or register if you're not a MageNet user yet), and choose the Referral Program Tab at the top of the page.
From there it's all very simple:
You share the creatives across any channel you like

The referrals you've invited join MageNet as well and start making money by placing ads on their sites

You receive a monthly commission, which is 10% from every dollar your referrals make
Step 2 – Enjoy progressive payout system
We developed a scheme that allows you to get earn more money with every new referral that you invite. How does it work?
Let's say you invited 10 people to earn with MageNet. If each of them earns about $200/month you'll be getting your $200/month without even lifting a finger.
If you invite 100 people, who'll earn the same $200, then you'll be getting $2,000/month.
And, of course, no one stops you from inviting more and more people, and increase your earnings accordingly. It's up to you, just set your goal!
Step 3 – Share your referral link using pre-set banners
Banners are the easiest way to ensure new referrals registering with MageNet using your unique referral link. Place them on the most popular pages of your sites to be certain that people will see and make use of them. As you remember, the more referrals you invite, the higher monthly income you'll receive.
Why banners?
They are easy to set. With MageNet banners you won't have to waste a second – choose the size of the banner you'd like to use, copy the link provided, and place it on your site.

They are effective. In 2014 Google Media Lab carried out a test demonstrating that banners show a much better result in reach than videos, for example.

They help you care about your visitors. Banners are a good choice for everyone who's concerned about the user-friendliness of their site. Unlike pop-ups, which distract visitors and prevent them from navigating the site freely, banners don't evoke a negative reaction and don't upset your users.
MageNet provides you with banners of various sizes to fit any page, and we'll share some advice on their most effective application.
The stats say that some banners actually work better than some other ones, have a look yourself: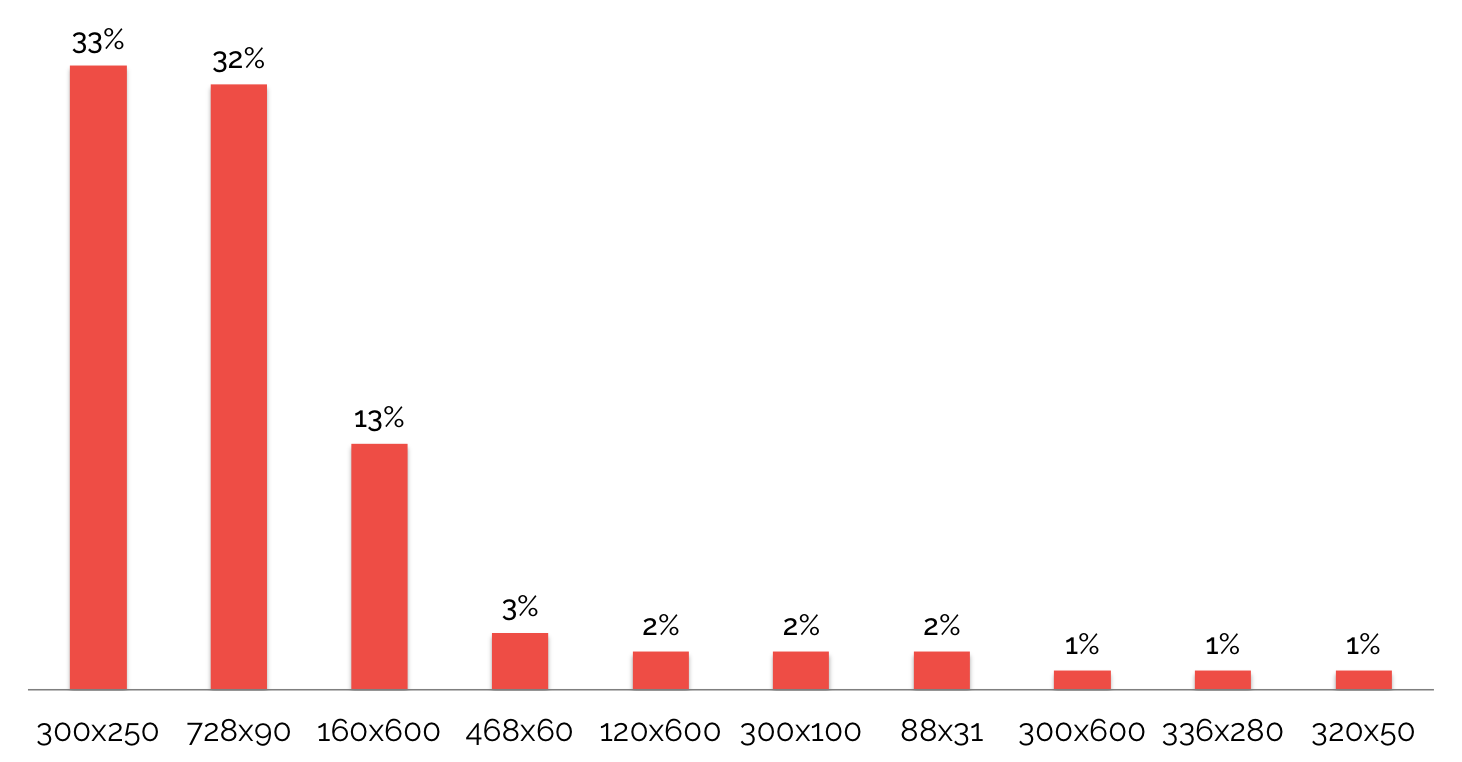 As you can see, at MageNet we've gathered only the best-performing banners to make sure you'll be able to attract lots of referrals and get a steady income.

Step 4 – Share your referral link using social networks
With prepared texts for social networks, you can reach out to millions of people on Facebook, Twitter or LinkedIn.
Facebook. Currently, there are more than 2 billion active monthly users, and this number is just too big to ignore Facebook as an opportunity for getting referrals interested in monetizing their sites.
We made sure the information you provide for your potential referrals brings gives them some value. So we picked the most useful and practical blog posts you can share.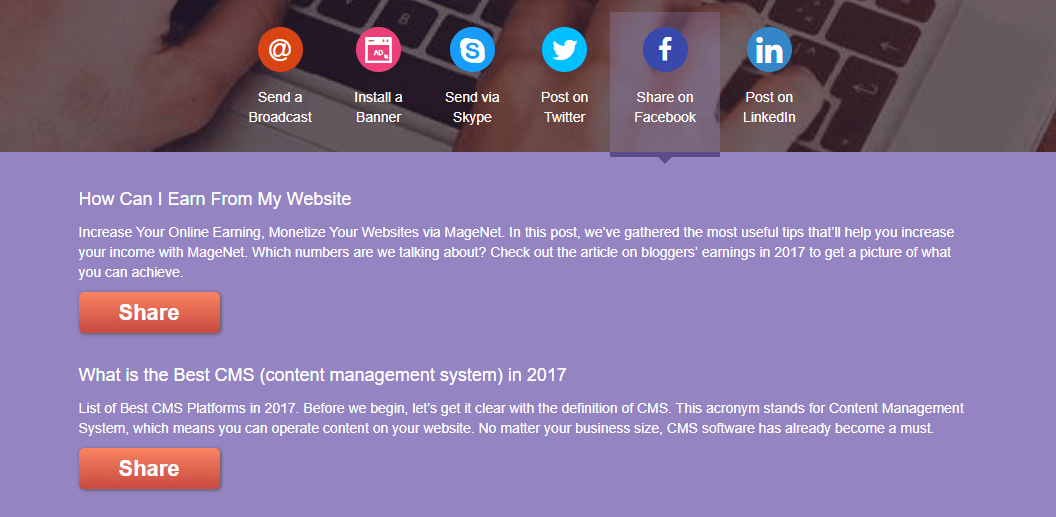 You can share one or each of them, and as soon as your referrals choose to read the post, they'll come to MageNet using YOUR referral link. As you may remember, we're keeping cookies for 180 days, and keep track of every referral that registers using your unique link.
Posts for Twitter and LinkedIn are written specifically for these networks, so the number of symbols and the message conveyed are thought through and optimized for those social media.
Step 5 – Share your referral link using Skype
You can send the creatives for Skype to one user or a group of users in your contact list. There are three texts you can choose between. The system is the same: copy, paste, profit.
Step 6 – Share your referral link using broadcasts
If you have a base of subscribers on your website, send them the broadcast, and you'll see the result really fast, as most recipients will open their email within a working day. You won't need to wait for someone to run into you banner or post on Facebook and will be able to measure the effectiveness of the email almost immediately.
Step 7 – Share your referral link using forums
If you're a regular participant in any relevant forum, you can share your referral link there as well. If not, you can register and join the conversations to find the like-minded audience to share your monetization experience with. Be careful, though, on some forums you need to build the reputation before you start sharing any links.
Step 8 – Share your referral link through your own content
And, of course, you can simply tell your readers about MageNet Referral Program in the blog post or articles on your site. Simply don't forget to include your referral link so that we can track the referrals coming from your recommendation.

Step 9 – Combine different channels to get better result
It really doesn't matter which channel you decide to use, the referral link will keep count of the referrals you invite. To maximize your earnings you can combine them all until you find the ones that work best for you.
Step 10 – Use professional help from our experts
We are always pleased to help you earn more with our platform and referral program as well. In our blog, you'll find some monetization and blogging advice, useful tips and little secrets. If you face any difficulties or have any questions, feel free to contact us at [email protected] or use this form.
We genuinely hope this information will be useful for you, and you'll make progress you expect from our Referral Program. Go to your profile and choose the channels to spread the word – seize your chance to earn $1000/mo. 
Boost your earnings with the MageNet Referral Program today, and ensure your steady passive income.