How To Create King Content: Steps, Tips, Tricks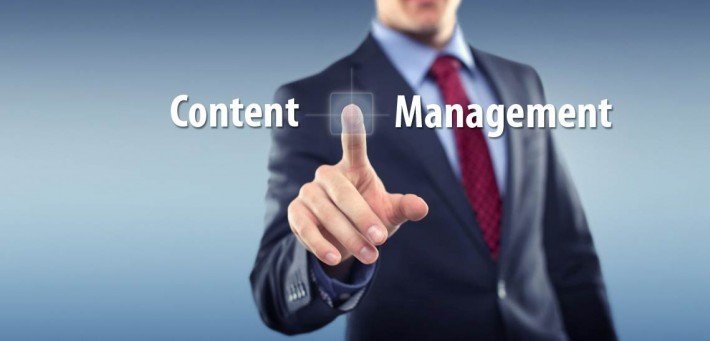 The creation of king content starts with plan – clear vision of what, how often, for whom you are delivering your message. Content plan is a part of content marketing.
What is content marketing?
It is distribution of quality, valuable and relevant content (texts, videos, infographics, podcasts, etc.), which indirectly forces audience to choose necessary product/service. The benefit of content marketing is that it effectively draws the audience's attention, helps to gain confidence and subtly promotes a product/service on the market.
What are the tools used for content marketing? The most widely spread channels are blogs, accounts in social networks and forums threads.
Your effective content plan correspond search engines basic principles and as a result brings the following benefits:
Semantic core extension. By writing articles in your blog, you naturally expand its semantic core on low-frequency requests; organic traffic grows.
Number of direct visits increase. By improving brand recognition and due to the growth of subscribers, your blog will gain addition popularity. The number of direct visits will grow and affect site positions in SERPs.
Bounce rate deduction. Quality content attracts and makes user to stay, impacting on the internal site behavioral factors and overall search positions.
Social factors activation. A useful content causes a desire to share it. Now social ranking factors will work for you without auto-following and cheating.
What are the website content management plan main principles:
Understanding of user needs. Shaping your content management plan, you should always keep in mind the final consumers of goods and services. Of course, a commercial web-based resource is designed to increase sales volume and profit.
To understand the features of behavior, interests and needs of your target audience, use all the options of web content for interaction with potential clients and customers:
Regularly analyze the traffic from organic SERPs, contextual advertising and social media resources to identify trends and patterns of visitors' behavior: entry and exit pages, popular sections and directories, internal referrals, demographics and geography of visitors.
Examine the Google issue for competing sites to find new keywords and promotional phrases.
Identify and analyze competitors' strategies to understand what content is presented on their main (or top-rated) page.
Determine user's expectations and needs.
On the base of retrospective analysis of the main trends, generate behavior patterns for each segment of your audience.
User-oriented optimization. Remember, the hottest content always meets target audience interests. It must be of a high value and uniqueness. Focusing on quality content, you can attract a lot of potential customers to useful and relevant information on the topic.
Think about info- and educational role of publications to attract visitors and keep their attention.
Do not forget about keywords by which visitors find your site.
Your content must be easily read by the wide audience (or target one, if you 100% sure about it).
When creating unique materials, consider the specific feature of your brand in the overall content development plan.
Explore the different types of content to identify the most effective ways to interact with the audience.
Make the contents more informative and easy to view on mobile devices to provide better access from tablets, smart phones and other gadgets.
Statistics analysis and content improvement. Use analytical systems to identify obstacles, faced by visitors, and new opportunities for improving usability and increasing the conversion of the web resource. Qualitative analysis of statistical data allows you to understand users' needs and motives.
Analyze reports to identify patterns of interaction with content and determine the interests of users.
Use built-in tools to analyze the incoming traffic and users actions.
Set specific goals in Google Analytics for tracking the impact of content on the level of sales and the conversion of a web resource.
Analyze users' actions on the site, using the paths map (heat map, scrolling map, internal links map).
Regularly check GWT to find and fix errors.
These tips for content strategy plan will allow you to form an effective strategy of website promo. The ongoing work on content quality ensures the effective interaction between the brand and its target audience.
3 things to remember when website content planning
As you already understand, it's impossible to buy something, missing a "content" component. So don't even try it. On your road to success you can miss any steps, but not the content one: you can cut back on budgets for SEO, advertising and PR due to the difficult situation on the market, but only quality and regularly updated content will bring you profit.
There are three basic reasons you should rely on when implementing your content creation plan:
Bet on informativity, but not on ad. The main mistake of CM is an excessive emphasis on advertising.
Persistence. Sure, each and every content manager wants to find and create the content that will turn into a "virus" one and become mega-popular, covering thousands and millions of people. In fact, it's too hard or even impossible to create a "blowout". As a rule, is scandalous information that catches a wide audience. People love scandals, but they're harmful to business. Better than attempting to create a "blowout", use articles, tips, news, video responses to customers' questions, information material on social networks, etc to reach a wider audience.
Pinpoint strikes rather than bombing. The one major error is relying on quantity. "Linear" logic doesn't work in CM. Many companies send out their press releases on dozens of sites, when it's really enough to post on several of authoritative resources. Some companies face the social network widely and confidently, opening accounts wherever possible: Facebook, Youtube, Twitter… Better focus on something one and do it well than anything but somehow. Content marketer must know the main platforms and select only the most effective ones for the business. Do not rush to do everything at once, start with something one, and then expand your coverage.
The main value of content marketing
Almost every American marketer of small businesses in the field of B2B use content marketing practices. Just ask yourself question: does each of them have a clearly documented marketing strategy? Almost 50% of businessmen are engaged in content marketing with a strategic approach, seeing it as a long-term trend rather than momentary. B2BMarketingInsider reports that 90% of American organizations (commercial and non-commercial) use content marketing, even if they do not have a documented strategy. Every year, the cost of this promo technology increase and today more than a quarter of the budget is spent on marketing to generate and distribute content.
However, there is a fundamental difference. You will not be able to attract more traffic by SEO, simply because its level is limited. All SEO parameters are amenable to optimization, but success is not possible only with a technical SEO.
Content marketing is not so tightly determined area. Believe us – you CAN do it better than others.