7 Tools to Spy on Your Competitors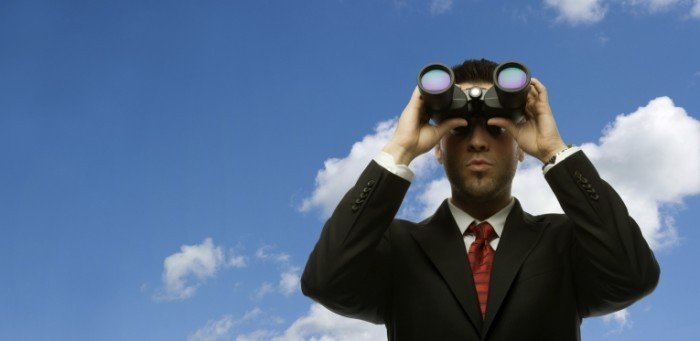 To develop your websites successfully, you should know your competitors. Spying them, you will get good tips for your business.
We have collected the most effective monitoring web activity tools for you:
1. Authoritylabs.com – group and sync your domains with those of your competitors. To get a side by side rankings comparison, just add the sets of keywords for your domain and competitors' domains.
Price: It starts from $24. Trial period is 30 days. Provides several tools absolutely for free.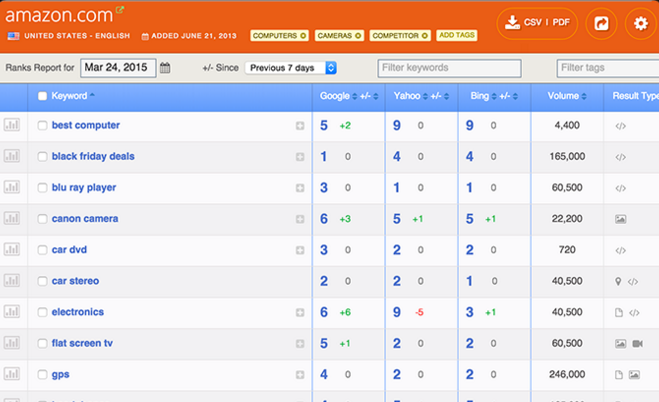 2. SemRush.com – analyzes the keyword history data, organic keywords, Ads keywords, SE traffic and Ads traffic of your competitors. It shows a graph of how many keywords a domain is ranking for over the last several years.
Price: Freemium tool; also has premium rate plans based on your needs starting from $69.95 per month.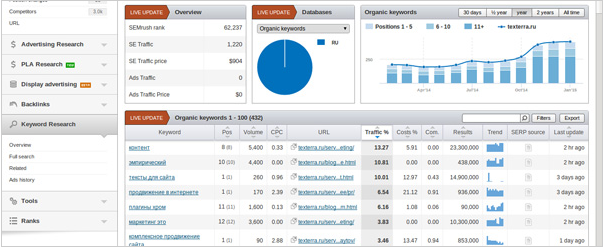 3. Alexa – one of the best tracking tools focused exclusively on delivering the richest and the most meaningful analytics products. It includes a popup blocker, a search box and also allows the user to rate the site, relevant sites.
Price: It starts from $9.99 per month. The trial period is 7 days.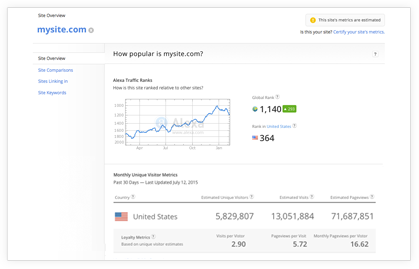 4. Ahrefs – popular web service for tracking the keywords, brand mentions and relevant sites. You will get a detailed link profile for any website or URL.
Price: Starts from $99 per month. The trial period is 14 days.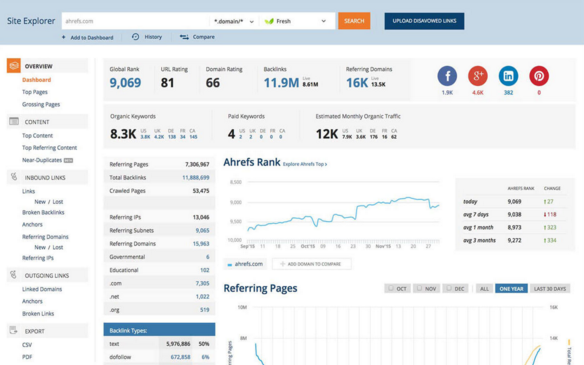 5. SpyFu – exposes the search marketing secret formula of your most successful competitors. You can search for any domain and see every place they've shown up on Google: every keyword they've bought on Adwords, every organic rank, and every ad variation in the last 9 years. You will get the most lucrative keywords of your competitors, discover their historical hits and misses.
Price: starts from $49 per month. Provides several tools absolutely for free.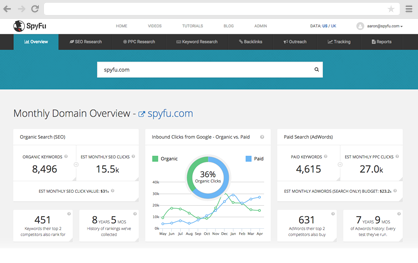 6. Woorank – an "instant website review", tracks traffic, keywords, crawl errors, on-page SEO issues and identifies opportunities to help boost your competitors' visibility. It quantifies the site's popularity on social networks, measures the site's popularity based on various traffic estimates.
Price: Freemium tool. You can also get $49 premium rate plan. The trial period is 7 days.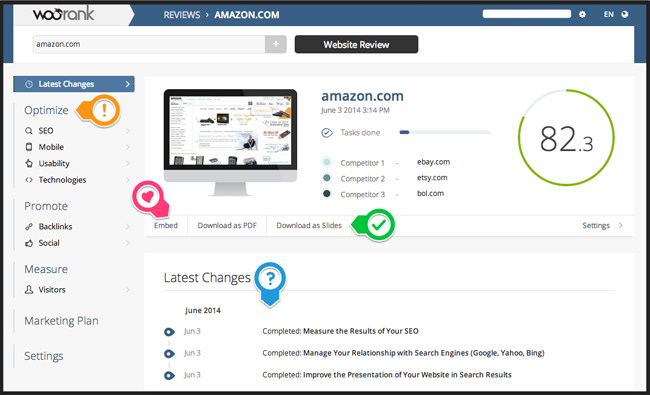 7. SEOmoz's – allows you to enter a domain and view that domain's links. This research will help you to see what type of links your competitor is getting and what the possible links are that you can get as well.
Price: Freemium tool. You can also get $99 USD per month package for more options.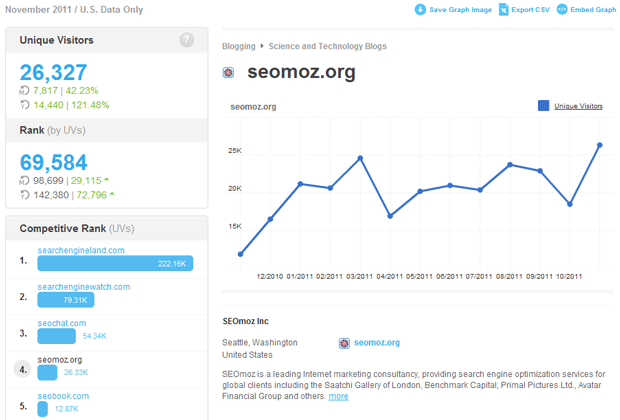 Discover your competitors' websites to know their strengths and limitations. Use them to make your marketing strategy more effective. Try to make your website exceptional and special. Make a perfect plan to beat your competitors and become a leader. Good luck!