A lot of people use WordPress as a content management system. It's easy to use, works well with most browsers and websites, and offers a lot of features. What many people aren't aware of is that there are a lot of secret WordPress features that could make it a lot easier to add your content and make it a lot more interesting to readers. Are you using all the WordPress features that are available to you?
Benefits of WordPress
If you already use WordPress, you are aware of the benefits it offers. The platform allows you to do a number of things with your content and websites, including:
Find new ways to increase revenue

Make changes quickly

Use SEO tracking

Make your website available to more readers

Improve your readers' experiences

Create websites that stay relevant

Get support from the WordPress community
WordPress Features You May Be Missing Out On
You might already be impressed by how much WordPress has to offer, but what if there is more? There are a lot of secret WordPress features that many users don't know about. By missing out on these features, you could be stopping your website from being as successful as it could be or preventing your content from being as effective and reaching as large an audience as possible. If you are curious about what other features are available on WordPress, consider some of these.
Customizing Themes
One of the things so many people love about WordPress is the themes that are available. You can find a theme to match any website or topic. In fact, there are thousands of themes to choose from. Some themes are free and can be downloaded for no cost at all. Others must be purchased.
Many people make the mistake of buying WordPress themes when they could easily find a similar one that is free. WordPress themes are customizable, so you could download a free theme and then customize it to match a theme that must be purchased. A lot of people shy away from free WordPress themes because they are afraid that other websites and blogs overuse them.
While free themes are more popular than the ones you have to buy, the fact that they can be customized means that they are not likely to appear the same. If you decide to use a free template without changing it, there is a chance that other websites will be using the same one. By adding small changes and things like photos, widgets, and other features, you can make your website stand out and appear different despite using the free template. When choosing a theme to customize, consider the niche of your site. You want to make sure the theme makes sense to readers.
Plugins
WordPress has more to offer than just interesting themes and templates. There are a lot of convenient plugins that can be added to your website, as well. These plugins can help make some of the things you need to do with WordPress easier. If you have a task you want to make easier or do faster, simply search for a plugin that can help you.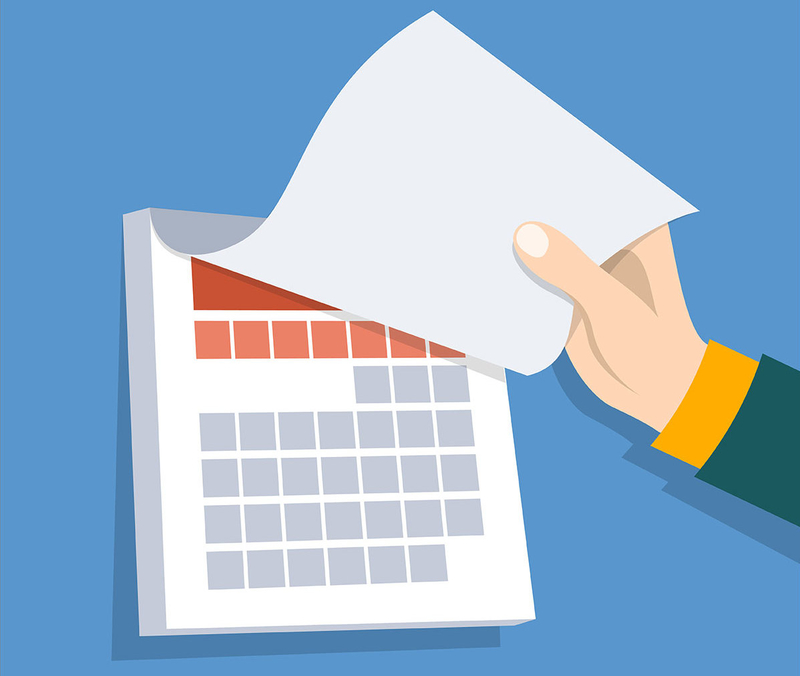 Scheduling Posts
If you want to create your content ahead of time but aren't ready to publish it, you can always schedule it for a later date. WordPress gives you the option to choose a date and time to schedule your post in the future. You already have the option to save it and publish it later, but what if you forget about it? By scheduling the content, you can be sure it posts on time.
Revisions
When you make changes to your posts, you can go back and see your previous versions. WordPress will display how many times the post has been edited and allow you to go back and read each page before or after the revisions were made. This can be helpful if you removed something you wish you hadn't or can't remember if you changed something.
Sticky Notes
If you have a page that you want to get a lot of views and want to stick to the top of your site, the Sticky Notes feature can help. By clicking on this feature, you can make it so a post stays at the top of the homepage and is the first page that people see when they visit your site.
This is especially helpful if you have important information for your readers to see before they start browsing, if you have to alert them of something, or if you just want to make sure certain information is being read. A lot of people who have blogs and forums will use this feature on their websites.
Page Splitter
If you have an extra-long page of content and you need to split it up, you can do so with the Next Page Tag. When people go to your website, they will see the option to click on other numbered pages at the bottom of the first page of content.
Formatting Changes
A lot of people prefer to write their content elsewhere and then copy it to WordPress. This creates an issue when the formatting from the other programs is carried over. Thanks to the Remove Formatting feature, you can paste the content into WordPress and then format it differently. This makes it easier to change the formatting to meet your needs.
Using WordPress to Your Advantage
If you are not aware of the secret features of WordPress, you can't use them to help make your website better. These are just a few of the hidden or secret WordPress features that are available. If you are using WordPress and feel that there is something that could be done better, chances are, there is a feature for it. Don't be afraid to explore your options or ask for help in the WordPress community to learn more about the features that are available on WordPress. If you need help finding new features, visit Magenet.com and don't forget about special WordPress plugin for your website monetization.
In many fields and industries, once a new, revolutionary trend appears, most of its older counterparts become somewhat obsolete. For example, typewriters, calculators, and photocopiers are appliances that dominated the business world in the past but are now on the verge of extinction.
On the other hand, when it comes to marketing, this is usually not the case. Rather than making them obsolete, new trends are often bringing new life to some of the most widely used traditional methods. With this in mind and without further ado, here are five marketing techniques that are still not obsolete.
1. Email marketing
Due to the fact that we are living in a world of IM tools, a lot of people would assume that email marketing is on its last legs. However, nothing could be further from the truth. Recent surveys show that every single dollar invested in email marketing returns about $44.25, which makes it one of the most cost-efficient techniques out there. Furthermore, in the world of smartphones, emails are more accessible and user-friendly than they ever were.
2. Influencer marketing
In the past, numerous marketing experts praised influencer marketing but as of recently, the tides have turned. In fact, numerous estimates claim that in the following several years, there is a real risk that influencer marketing might simply die out. The greatest culprits behind this are the so-called legal grey areas influencers are venturing into, the inability to calculate the ROI and the validity of an opinionated, yet subjective influencer. On the other hand, when combined with an adequate content, influencer marketing can still make an astonishing impact on your marketing efforts.
3. Promotional merchandise
The rule of seven, one of the oldest principles of marketing, claims that in order for a person to become a customer, they have to encounter your brand on seven different occasions. One of the most cost-effective ways to ensure that this happens as soon as possible is to distribute some promotional merchandise. Imagine a scenario where you print out a sufficient number of custom t-shirts and distribute them among your employees, regular customers and contest participants. In this way, every single one of them becomes a walking billboard, carrying your brand name about.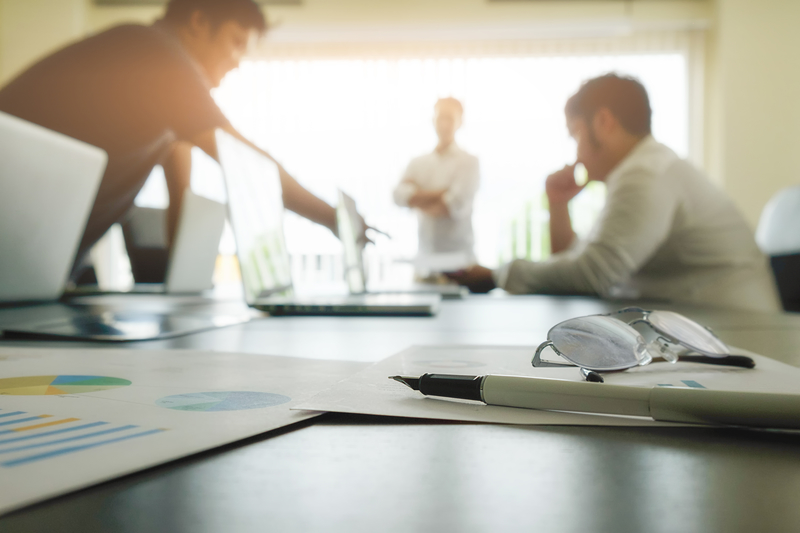 4. Hosting a local event
More and more businesses are starting to grasp the full significance of appealing to their local customer base, instead of pushing for a global campaign. Instead of tracking the location of your clients via an app and then targeting them with your ads, you could try hosting a local event and achieve a similar effect through different means.
Not only will this give you some strong favors with the local community but also demonstrate your values and your interest in local affairs. Apart from this, you also get to build brand recognition in an organic and non-invasive way, as well as the privilege of making face-to-face connections. The latter can also be great for your personal branding efforts.
5. Telemarketing
Finally, even though emails and IM contacting may seem as something more appropriate in 2017, keep in mind that when it comes to B2B outreach, telemarketing is quite strong even in this day and age. Contacting your potential partners and associates directly may leave a strong first impression and make both your company and yourself seem more professional. A personal investment of time and effort from the person at the other end of the line is a nice touch, which just might make them open up to your business proposal.
Conclusion
Even though digital marketing may seem as a predominant force in the marketing world at the moment, it doesn't mean that some of the traditional techniques can't be of use. In fact, you can use some of these traditional methods to endorse your digital marketing campaign. For example, you could add an email contact of your company on your business card or even a custom t-shirt and use telemarketing to encourage people to check out your website and see what's on offer. All is fair in love and war and make no mistake, the landscape of present-day business world is no short of a battlefield.
Dan Radak is a marketing professional with eleven years of experience. He is currently working with a number of companies in the field of digital marketing, closely collaborating with a couple of e-commerce companies. He is also a coauthor on several technology websites and regular contributor to Technivorz.
Blogging is one of the ways to receive money from your website. Popular, interesting and unique content provides authors with opportunities to earn money from a blog.
The blogger creates articles, tips, and reviews to share with readers and to receive feedback, comments, and opinions from other people. In a blog, the communication with an author is vital: readers want to share thoughts, receive useful pieces of advice and even help from a professional writer. One can say that earning money from the blog maintenance is easy and it's almost like a hobby, and he/she will be right. But when you look closely at this issue, you will see that a professional blogger spends a lot of time to make a profit on its work. A statement that nobody can make money blogging is false.
Most of the blogs start as nonprofit websites where the author shares ideas, tips, and thoughts with friends and interested people. Many bloggers strive to distribute their blog posts and become famous, while others decide to stay private and share their posts only with special people. Certainly, to earn money with blog, you need to stay open to feedbacks and comments. A private blog is mostly nonprofit. However, if you're a popular blogger, you can create a premium content for people who want to pay for reading your posts.
How to make money from a blog and receive a decent income?
So let's drill down the issue! We have prepared a few tips on how to make money as a blogger. If you follow them, the success will not keep you waiting.
1. Choose a prominent topic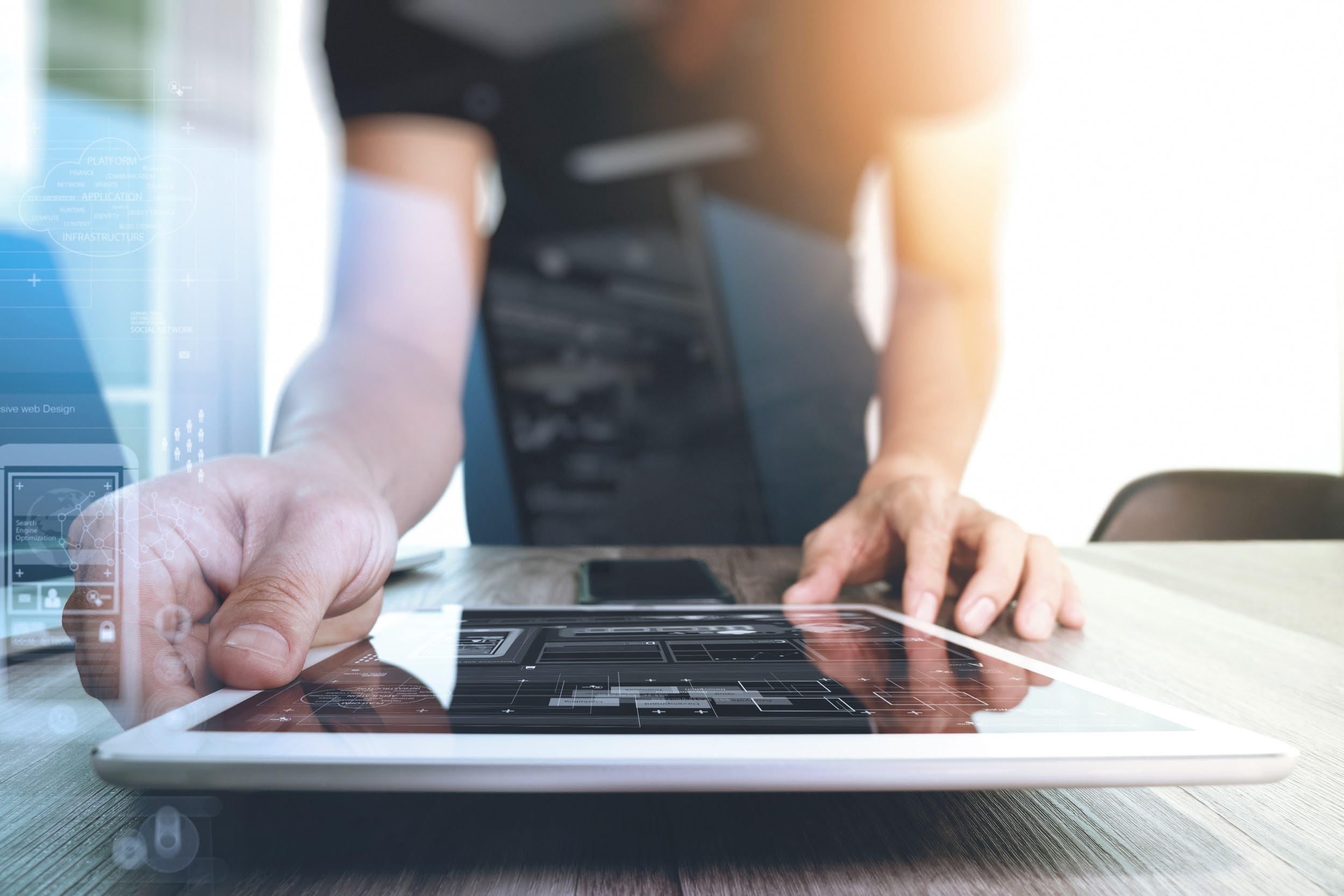 To become a well-known author and to get paid for your blog, it's necessary to stay in trend. So, choose a matter for discussion, which is valuable and will attract viewers' attention. It's better to look for a topic that you are interested in because it can be hard to concentrate on boring and useless issues. If you're an SEO expert, you can choose the corresponding topic. It will be easier to write quality articles and stay a reliable adviser. People are always trying to follow an expert's view, so if you have gained a relevant experience, why not to share it with others?
Some SEO tools can be useful while choosing a topic. A special tool can specify the most attractive subjects for an audience and provoke discussions on the Internet. However, if the selected topic is relevant, be aware that you'll have many competitors. If the subject is properly formed, then it should be followed by a high-quality content.
Talking about SEO and how to make money from a blog, it should be mentioned that you must pay attention to website optimization. It's important to add correct keywords, Meta Title, Meta Description, heading, and subheading. Proper search engine optimization will definitely help you gain more visitors and high rankings on Google.
2. Stay active
The topic is already chosen; the first post has appeared. Some people may be interested in your content and would like to read more about your personal views and ideas. It's not obligatory to place only advertising on blogs your blog. Firstly, it's essential to increase rates and website's authority. People must understand that you're a professional since the readers can receive helpful tips through your blog.
Publish blog posts regularly. Your readers have to see that you're active; you read their comments and, according to them, write articles they might be interested in. If you can't write every day, select the most suitable day. Everybody will notice that you post something interesting on this day and your audience will grow.
Be stable, be systematic. Your activity level and the quality of performance are necessary. Select one day when you can write a news report, on the second day – helpful, professional tips and the third day – create commercials. Keep in mind that a content plan for a blog is highly recommended.
3. Stay sociable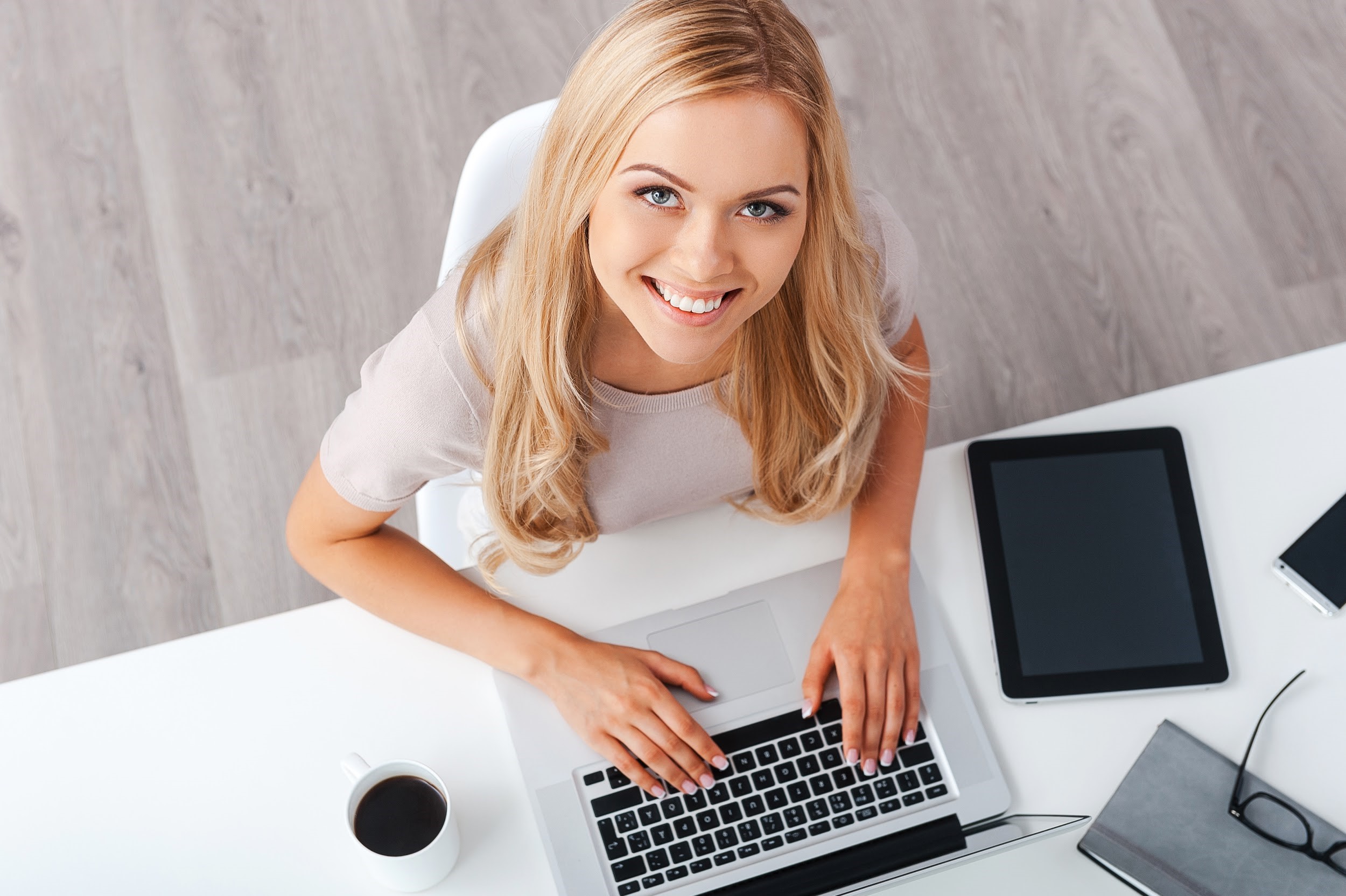 Bloggers are highly communicative people. They require comments, views, thoughts, and shares. So, the next thing about being popular and making money with a blog is about a relationship. Ask questions, answer readers' queries, read comments and react. People want to receive more information – it's natural. Be friendly and for a start try to respond to all the issues and remarks. It will provoke mass communication. Some people can be displeased with your opinion, so don't be rude. Try to respond in a delicate manner.
To be even more social, you can involve Social Media like Facebook and Twitter. Sometimes it's more convenient for people to ask questions there and stay private. Moreover, social media is one of the channels for promotion and monetization. Get more followers to increase your audience. Social media is a good way to distribute your blog posts and inform about new articles on your site.
4. Create high-quality content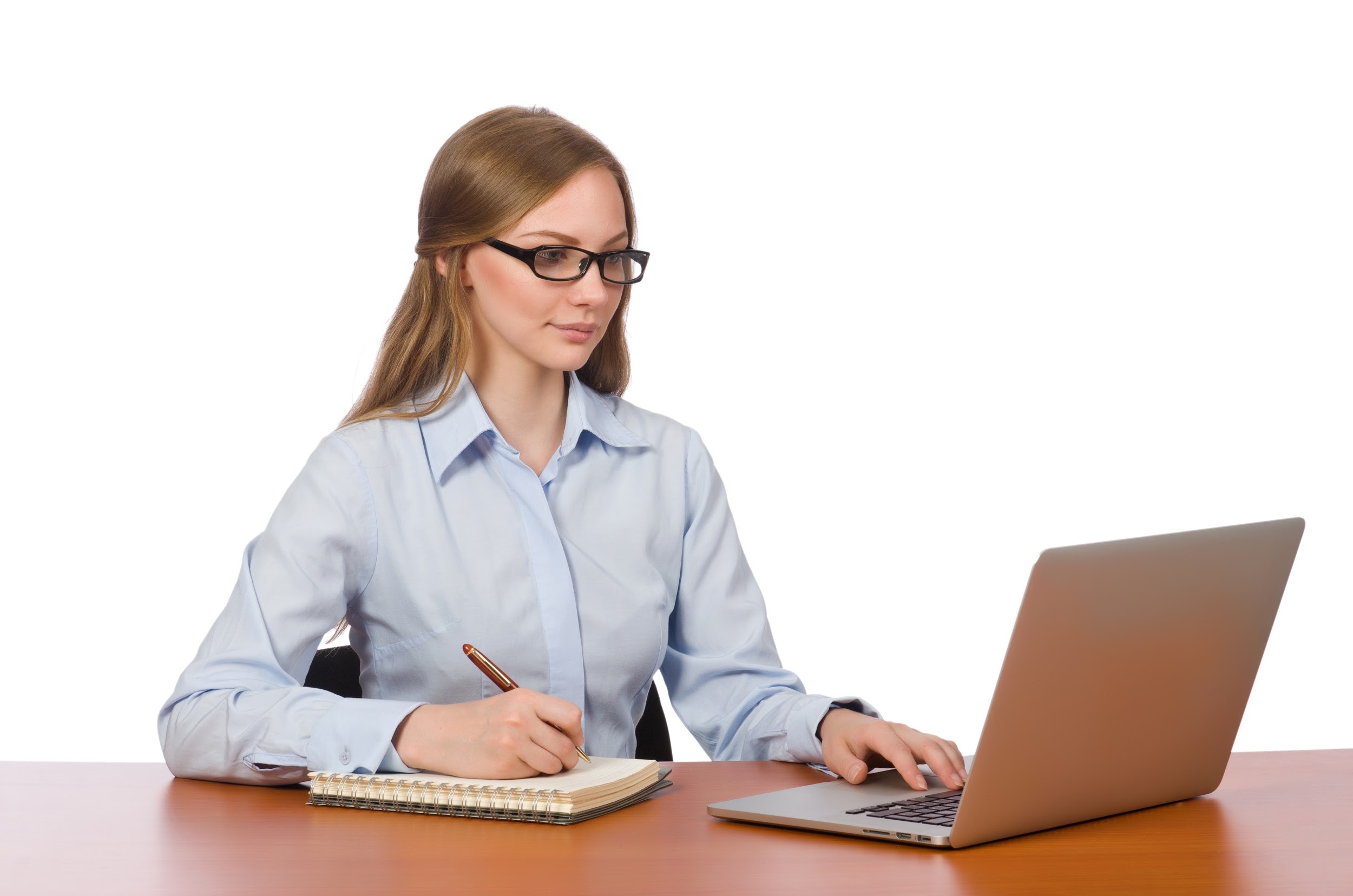 To make money with blog, you should be original. Show your professional expertise and write only original and high-quality articles that will engage your audience. Why should anybody read your blog, if you discuss everyday things and provide outdated information? Create unique content that will reveal your point of view and debate pressing issues. First of all, review the news, post interviews with interesting people, create appealing illustrations, videos, photos, and infographics. It will evoke a steady flow of new readers.
Then you'll feel that blogging can make money. Your popularity is a half of the battle. Now you can use such promotional methods on your site: pay per click, affiliate content, link sale, sponsored reviews, direct ad, premium content and even donations.
5. Premium content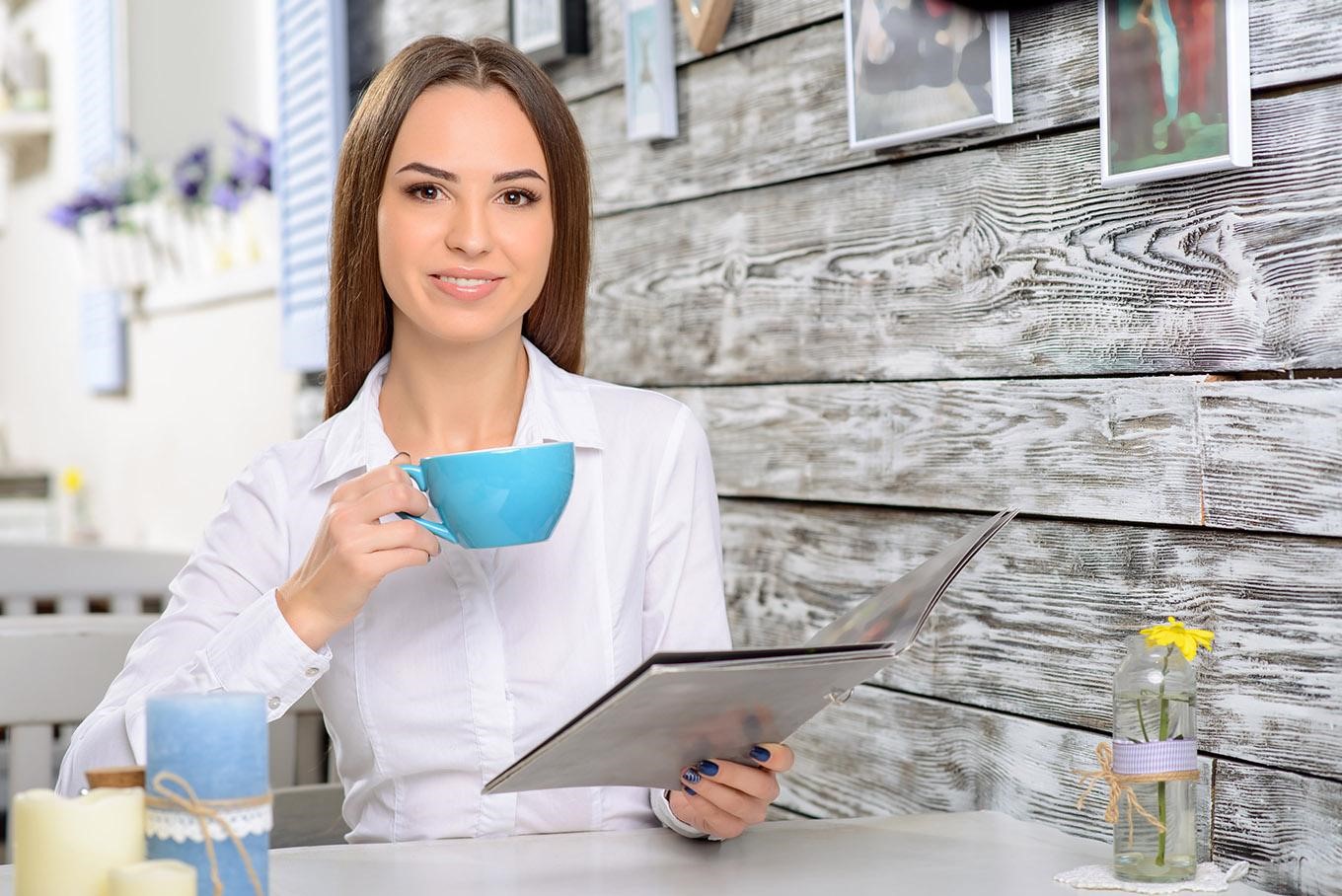 Premium Content is not advertising but can also bring you money. When your blog is specific and gives very useful information, you can ask your reader to pay for reading and using your advice. This way of monetization isn't very popular, but it still exists. Sometimes the money for Premium content can be a great bonus to your total earnings.
6. Simple Advertising Methods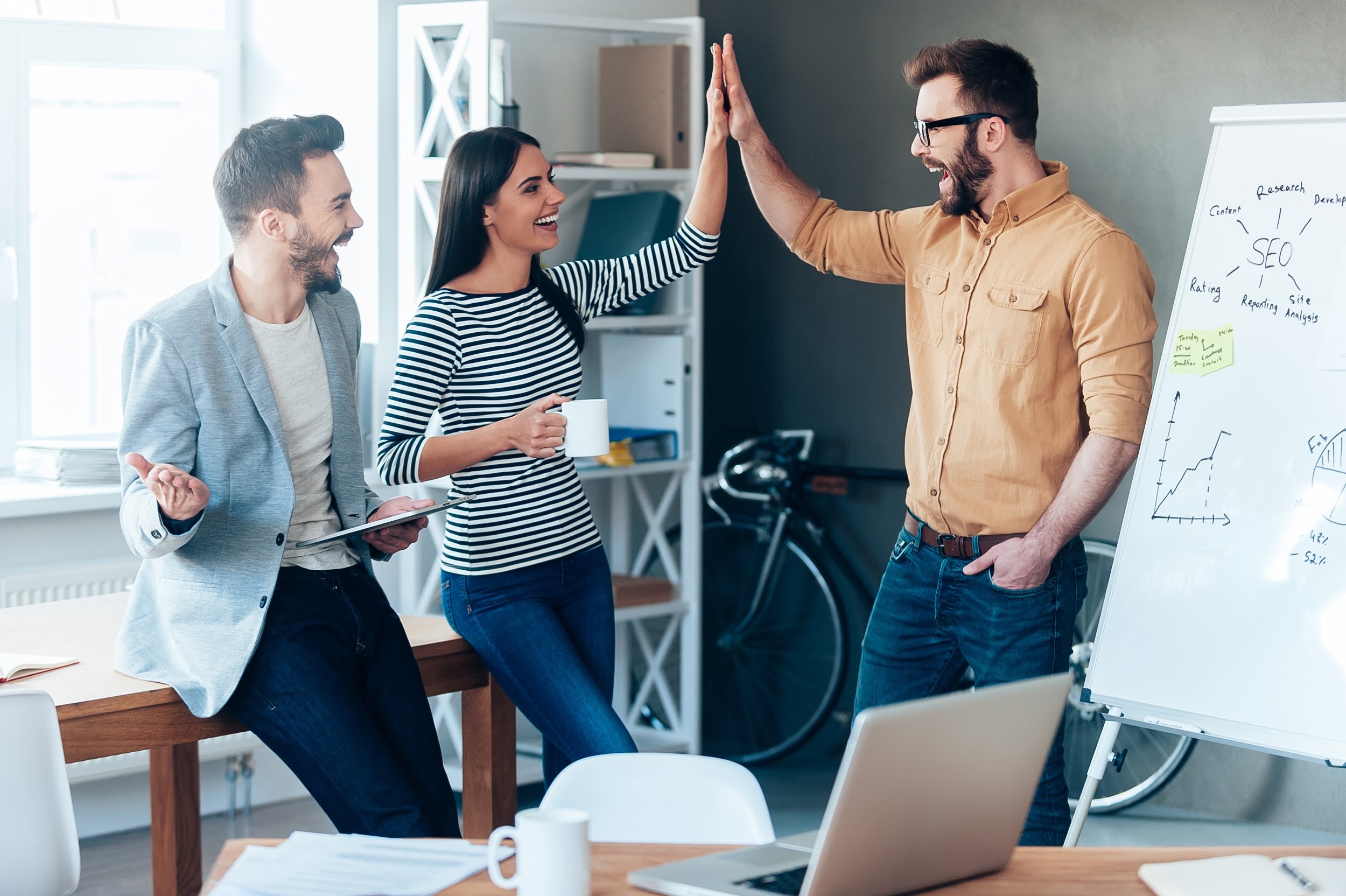 High-quality content, as well as the number of readers, will attract promoters. There are many ways how to get advertising on your blog. Let's look closely at different types of commercials.
This kind of ads is usually called PPC. It's typical, for example, for banners. An advertiser pays you every time someone clicks on the ad and follow to merchant's site. Thus, you receive a fee for every click on the ad. For business owners, it's an easy way to increase traffic on their website. PPC marketing is cheaper than increasing traffic organically, so this type of ad is very popular and well-practiced. The most common PPC ads are managed by Google's AdWords platform: when you see first 2-3 sites in a search and click, an advertiser pays Google for a click.
These programs are quite popular and well-paid. You must join the affiliate program, and every time someone refers to advertiser's site from your blog and, for example, buys something, you get an affiliate commission from the sale.
Sometimes people can pay you for a post in your blog. Usually, it happens when you have a certain number of active readers. People trust you, and they will certainly read your posts.
A sponsor gives you a subject to write about, and the task is to make people pay attention to this topic: you can describe the benefits, offers and express your opinions. In some cases, this issue isn't even related to your blog's' topic.
Link sales are a passive way for your website monetization. You need to install a particular Plugin, and it automatically places promos with links to your site pages. You can approve or disapprove offers from merchants. It is one of the easiest and subtle ways to advertise on your blog (website). MageNet includes services specially created for publishers and advertisers. You publish commercials and get payouts regularly and automatically. With MageNet, you don't need to spend a lot of time organizing the monetization process.
We hope you have understood how to be a blogger and make money at the same time. It's not an easy way to become popular and get thousands of followers, but if you follow our advice and add advertising on your blog, the monetization process will not take long. Just choose the right and most suitable way for your blog to make a profit, don't forget about optimization and compelling content. And, maybe, one day you will tell us how to make money from a blog! This business has never been as easy and profitable as now.
Are you ready to facilitate the making money process from your website?
MageNet Team goes forward to maximize your sales and engage new reliable partners for building a long-term partnership with them. To make it possible, we provide favorable opportunities to save your time that, in the long run, will increase sales revenue. For this reason, to improve the monetization process, we provide the best contextual ads, available for your business on the relevant websites. We have a huge list of advertisers willing to buy thousands of contextual ads from your sites on a regular basis.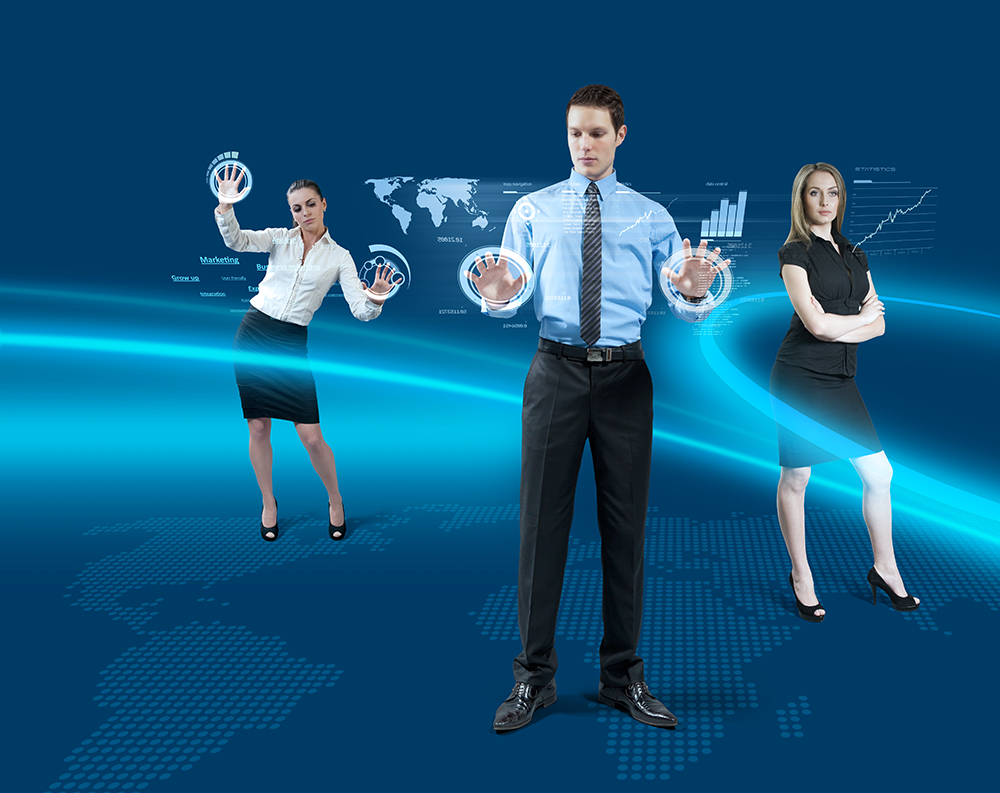 Feel free to set low-priced ads: it doesn't mean you provide a low-quality output, it means you establish long-term business relations and reliable approach to your monetization desires. We have deeply investigated the consumer behavior and various advertising channels and noticed such a sequence: customers are more likely to buy few reasonable ads and partly maintain a budget with a further extension than to buy one expensive ad without guaranteeing effective results. The more ads you place at affordable prices, the more loyal clients you engage. And in this way, you will win even more sales, as they last from month to month even for years. Algorithm is simple: prices fall, sales grow! Buyers are more willing to purchase inexpensive ads consistently, extend terms of collaboration,and as a result, achieve the desirable goals.
For instance, the ad for $3 with a low SB Rank (0-1) will not attract the advertiser. He would rather make a purchase for $0.5 with the same(or higher) SB rank and stay satisfied. What is more, it will get him to prolong the deal all over again and buy new ads on your website. As a result, you gain trust from the client and increase your sales. Currently, all MageNet ads fees are refreshed automatically in accordance to SB Rank. The higher the Rank is, the higher is the fee.
In order not to bother you with prices regulation, choose an automatic price control. Hence you don't need to determine the most profitable offers and set up prices manually – auto price adjustment takes full responsibility for that. Prices are configured and established in such a way that both parties will benefit from the deal by regulating a balance of revenues. Learn how our publisher Tom Mayer has created $1,000 monthly revenue flow.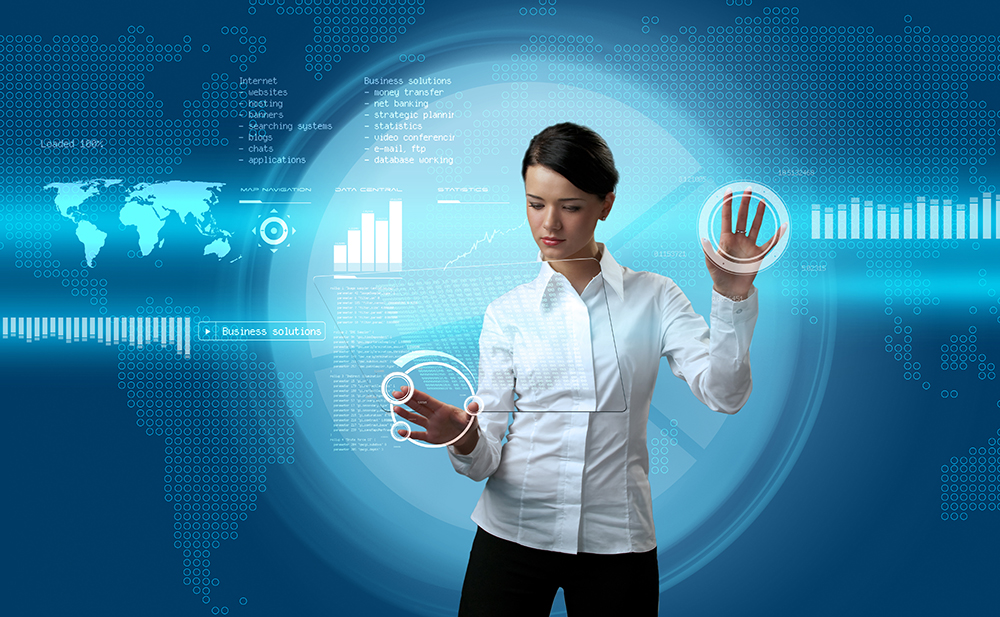 It would be a grave error if we did not provide you with a chance to sell contextual ads from web pages automatically. As a publisher, you want an easy-to-implement solution that allows you to maximize your site revenue without wasting too much time and efforts. By means of Website Monetization Plugin by MageNet, you will get an opportunity to save your time by placing new ads on your website automatically. It is a WordPress plugin, which mechanically installs ads on selected pages as well as helps to increase your Performance Rate. Note that the installation process goes through sites created only on WordPress and takes only a few minutes that allows you to dive fully into the monetization process.
Considering other benefits of using this plugin, you may also:
Get full control of pages that are available for advertising
View detailed statistics of your ads and pages
Remove the ads canceled by the buyer in order not to overwhelm web pages with contextual ads
Save your time and make more profit
In addition, if you wish to install a plugin, which is applicable for the websites constructed on diverse engines (not only WordPress), you may use a multipurpose Universal Plugin (UP).
Universal Plugin allows changing the anchor text or the hyperlink if some amendments are required. Through the UP, you can choose the location and amount of the ads to place on the web page. Consequently, these characteristics make the UP more flexible and reliable tool, but it takes more time to install it and organize the monetization process.
Furthermore, use our automatic fee adjustment option, so our system will check your website metrics and put the corresponding price. If you do not possess a sufficient level of technical knowledge, don't worry – get in touch with us and we will install a plugin for you. And it's up to you which one to choose.
By providing best management plugins and reliable solutions for monetization, we are trying to save you tons of time and hassle. You will not find an easier way to place ads on your website.
Pick up one of these plugins and start earning money today!
If you haven't learned about it on the Internet, we are informing you that blogging has long been essential for the successful promotion of any digital media business. And no wonder – a blog offers and conveys a lot of additional features to attract potential customers. But how to get started and what to do if your blog does not bring the expected traffic? Don't panic; now we are going to reveal relatively easy and important blogging tips that will save a lot of time and your valuable energy. It turns out that to achieve the desired aim, every blog post must include several key elements. To begin with, let's define the purpose of your "live diary."
In general, a good blog is capable of performing the following functions:
Serve as a communication channel, regularly providing relevant information;
Assist in increasing conversion of your website. Google, Yahoo! and Bing adore high-quality content;
Increase customer base and sales revenue;
Help in interacting with potential clients;
Earn money by launching an advertising campaign. Learn how to increase your online earning, monetize your websites via MageNet
Nevertheless, tips for writing blogs besides visibility and attractiveness involve three crucial "To Be" layers.
1) Be helpful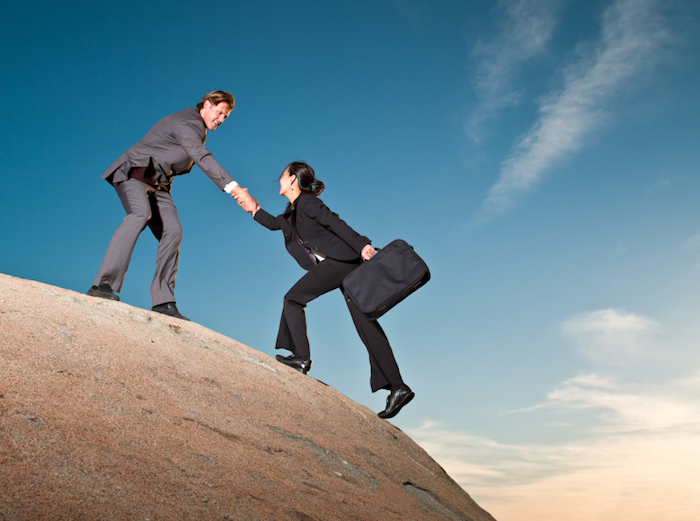 Comparing the number of successful blogs, you will notice a definite regularity: all of them carry some useful information. In today's fussy world, most people do not have time to read something that does not help somehow to improve their lives. It may seem difficult, but do not despair. It is not mandatory but strongly recommended to show something emphatic and one-of-a-kind. For example, it may be a lesson of professional medical ethics or a simple manual on the new online service usage. By providing your visitors with valuable information, you will increase the conversion and interaction between the material and reader.
2) Be honest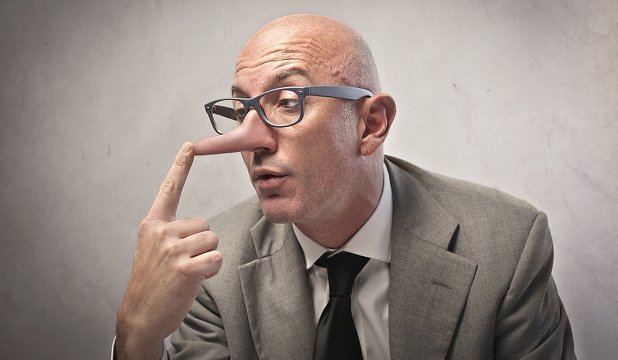 You take full control over your content, but do not abuse of power. It makes no sense (and zero profit for business) to distort facts or to invent new topics of discussions. In addition, it is obligatory to reserve the copyright. Write about what you believe will motivate your reader. If you are not well versed in some cases, study them properly and leave your review. The quality performance of your work will provide an evidence of the blog efficiency. Stay faithful and loyal to your craft and readers by publishing fresh and reliable material – and then your blog will be known as an authoritative and authentic source of information.
3) Be consistent
Naturally, a blog is a showcase of your individuality, readiness of being helpful and interesting. Therefore, every post you write has to reveal the purpose of your blog, show your values, messages and ideas.
Impressive Recommendations and Tips For Writing Blogs With Ease
If you want to improve the readability of your blog post, adhere to such pieces of advice:
Create Your Personal Brand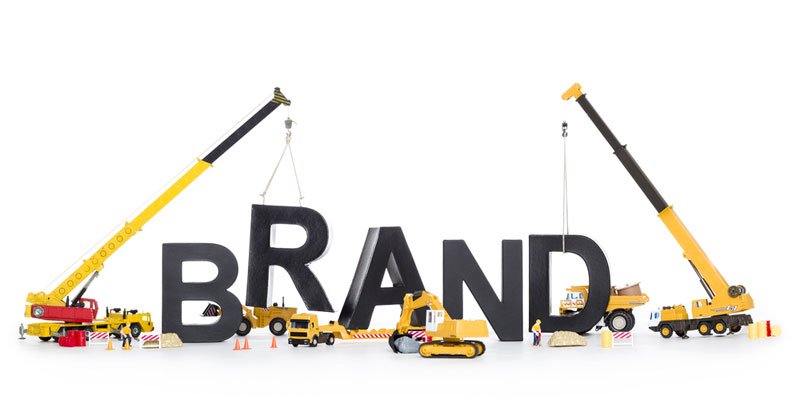 How can you start your blog without an opportunity to stand out from the crowd? It is a rhetorical question.
People tend to hide their talents because we are afraid of being ridiculed. Free yourself from the prison of your fears!
Set your photo on the front page of your website. As we have mentioned above, every blog ( a corporate blog is an exception) is a personal diary, and a person who is reading your posts wants to see who he/she communicates with. If you want to achieve success, show off your works! You have to come to light wherever it is possible – on forums, in comments, and so on.
Focus On Your Audience
Create a permanent audience of your blog. It is probably one of the best blogging tips on the performance evaluation. You need to create a constant audience of like-minded people.
Let us show how it's done.
Specifically, you need to create collection and distribution options. People should subscribe to blog updates in all possible ways. Visitors will choose how to read your blog on their own. Your task is to give them as many as possible tools to subscribe to updates. 
It is better to use RSS feeds and email newsletters. As a good option, you may launch the FeedBurner service to distribute daily news automatically through Twitter and Facebook.
Use Attractive Headlines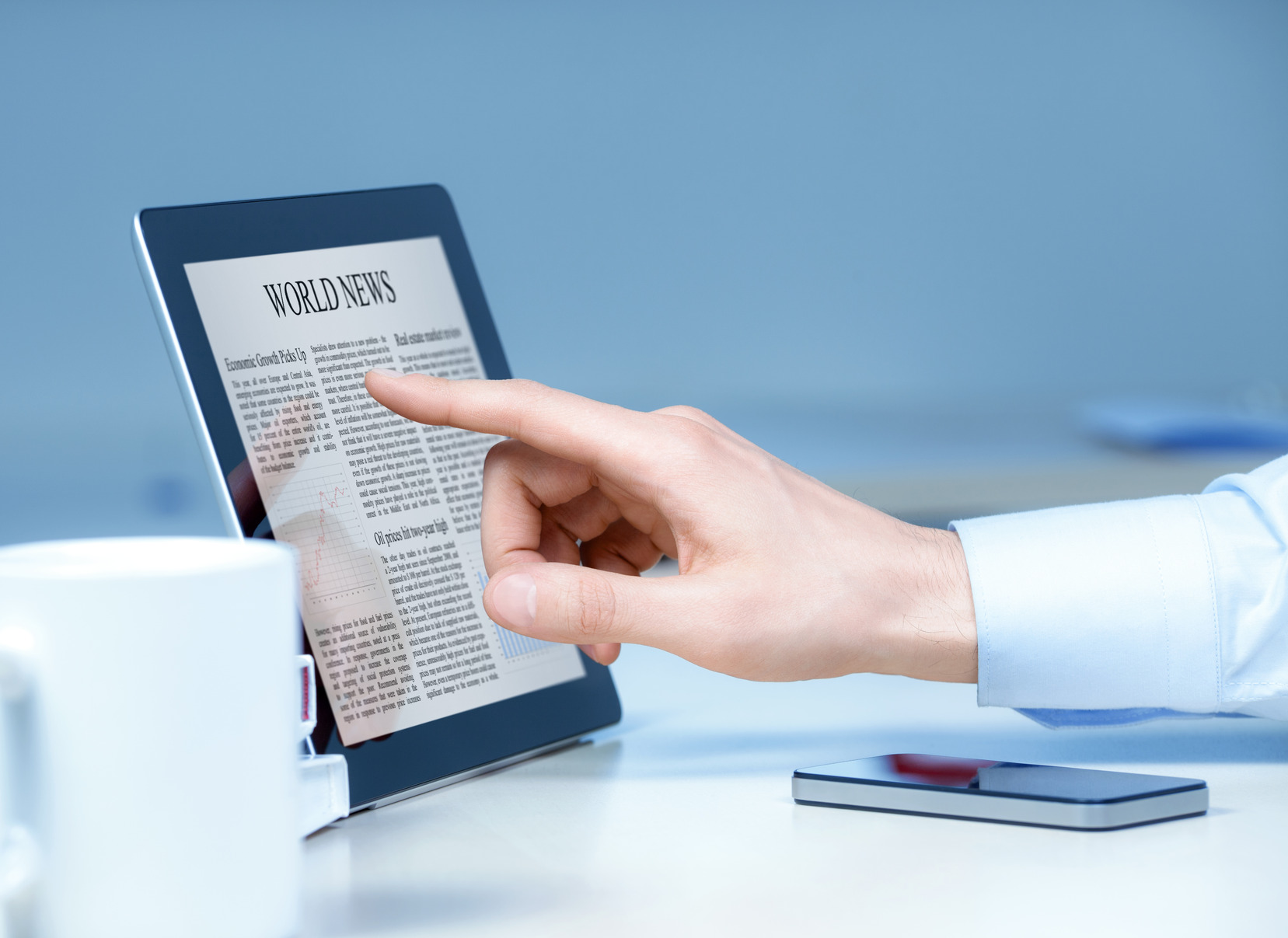 Each headline should serve as a bait and a reason why people want to visit your website. Choose headlines that will arouse interest but not completely reveal the topic of your post. You need to give a hint without disclosing all the secrets. Another good practice is to use numbers in headlines. Take as an example the title: "16 Rules of Blog Writing and Layout. Which Ones Are You Breaking?" Numbers help to attract attention and to live up to expectations, which is why they will long remain in trend.
Interaction With The Audience
1) Run contests on a blog
How can you maintain a blog without running online competitions?
This rule is highly recommended if you face troubles of website's attendance. It is vital to raise the behavioral factors on a blog, and therefore to increase the development and promotion in a search.
Launch the prize draw. The real cash prize is the best way to stimulate people.
Try to cooperate with other bloggers because the result of competition will be much greater.
2) Competent work with comments
It is necessary to understand that comment blog section shows the growth of behavioral factors directly and, therefore, its attendance.
Today search engines are focusing on how visitors behave on your blog, and if they take part in the project realization: write comments, discuss problems and leave feedbacks – it's great!
In addition, we should not forget that each comment is a great content generator. Some comments can be a source of the next topic and even outshine the content itself.
3) Use additional visual tools
Careful use of images, video presentations will engage readers into your blog posts. When people ask to specify best blog tips, we usually mark three rules: usability, simplicity, and visualization. Ideally, your images have to induce readers' attention and emphasize your message. 
Diligent and Careful Formatting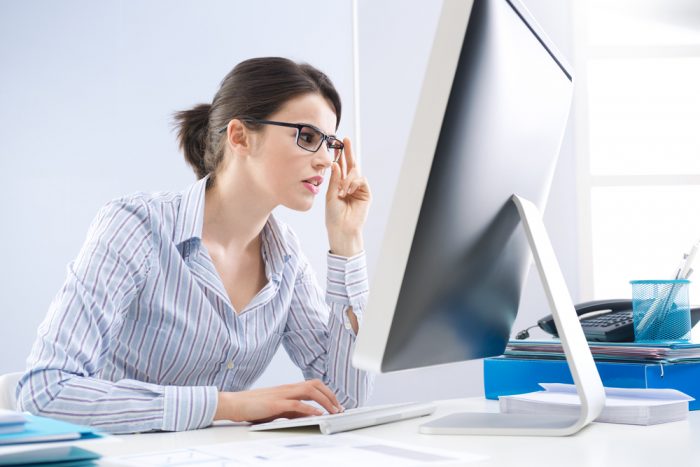 Proper formatting will make your blog posts easier for people to scan and understand.
Capital letters
Use capital letters if you want to emphasize or highlight the information. However, do not exaggerate; it may have the repulsive effect.
Short paragraphs and sentences
Texts online differ from printed works: it's better to break an article into well-structured sections. Paragraphs should be much shorter online than on paper. Try to limit the usage of lengthy sentences to avoid redundancy and wordiness.
White space
Make sure that your blog isn't too bothersome and allows visitors to avoid computer eye-strain.
Font type
As a rule, sans-serif fonts are supposed to be easier to read on-screen, in particular, Verdana. You may also use the sans-serif font Roboto (without the squiggly bits) which is designed for easy reading on-screen and will give your design a modern touch.
Font size
Large fonts are better. Explore some of your favorite writing platforms, compare the font size they apply and decide what works better.
Conclusion
You may find plenty of blogging tips on how to maintain your "live diary" properly, but the most reliable option is to share free and useful information with readers.
Since blogging combines several professions, your active steps play a significant role in a website development. Eventually, it will help you understand what direction you like to move in. Therefore, in the process of creating your project, you will face a big amount of information and can become a specialist in a particular area. What if you are a natural born SEO guru or a sort of god of copywriting? Or perhaps you are the best expert on wild animals? Then it might be worth tremendous efforts to transform your sphere of interest into your profit. In addition, an active rotation of the blogosphere will provide you with new ideas and bring new people, who could become your partners or customers.
Search engines are wary of websites with age fewer than six months. Learn How To Get Indexed By Google Properly.
Do not give up; do not rush to participate in a race for possibilities and lures that promise rapid earnings. Moreover, taking into account all tips for blogging, try to develop unique topics, generate ideas for posts and transform your audience into grateful readers. And, of course, be patient, and do not be discouraged! If someone has achieved high results in a short time, and you do not, it means that your time has not come yet, and you're just on the way to success.
It's widely known, that WordPress CMS is one of the easiest to use and, at the same time, the least secure. As a rule, many WordPress users install average level of protection and assume that a few installed plugins will ensure high level of security. This is far from being the case.
If your blog or website is hacked, it becomes one of the numerous spreaders of malicious code. Below you'll find the most crucial tips that can save you website or blog from being hacked.
If you use WordPress, then:
Do not use default username "admin".
Strengthen your password – make it unique and complex.
Protect your .htaccess and Secure wp-config.php
Limit login attempts.
Choose a high quality hosting.
Download themes and plugins only from official WordPress repository.
Backup your website.
Protect WordPress Admin files.
Limit access to the WP-content directory.
Be careful and stay safe. Do your best to prevent your WordPress website from hackers' attacks.