Congratulations on starting your new blog! In the business world, having a voice and platform by which to reach your audience is extremely important. Blogging will give your business voice, and, if promoted properly, can increase traffic to your blog for free!
WordPress is a great way to get your blog started. A word press blog is free, easy, and extremely customizable!
Writing good blog content is a great way to generate traffic from several different sources. If you utilize keyword-rich content, you will see increases in traffic not only from search engines but from clients sharing your posts on social media, not to mention link referrals from other websites!
While writing, a blog is essential to your business, you cannot expect it to be successful without the proper blog promotion. Sales will come in from your posts, but it's all about where you spend your time marketing your blog.
How to Get People to Read Your Blog
It's all about the content in your posts. Blogging rule number one is that you have to have amazing content that will grab your reader and make them want to continue the article they started AND return to see additional posts. Your writing needs to be knock their socks off incredible – and there are three ways to accomplish this.
Pick a topic that is brand new to your industry.
Write something new about the topic you choose, and write it better than anyone else.
Choose a topic that's already been written about, and take a different approach.
Your blog needs to fall into at least one of these categories, or blog promotion is not going to be easy. Let's dive into each of these points a little further.
Covering Something Brand New
Coming up with a topic that no one has covered in the past is the hardest point to accomplish. In most cases, your topic has already been covered in some way, and coming up with a fresh idea that no one has thought of, can be incredibly difficult. The best way to achieve this particular point is breaking out into a newer industry and blogging until you can't blog anymore!
Write About Your Topic Better Than Anyone Else
It sounds pretty simple, and it can be – your content is written for you! It's up to you to research your topic, read other blogs about your chosen topic, and make YOUR blog post better than the competition. This can be accomplished through your tone or by providing different information to your readers. Hooking your reader is key.
Taking a Different Approach to an Existing Topic
This point goes hand in hand with point number 2. The same rules apply – take a topic that you're familiar with, one that is extremely relevant in your industry, and reinvent the wheel. Blogging is one area where repeating content is okay, as long as you say  it in a way that no one else has tried. The way to do this is by looking at the topic from a completely different point of view. Connect dots that have not been connected yet, or provide an opposite opinion from the norm! Shake things up, and driving traffic to your blog will be easy.
The main thing to remember before you put too much time into your posts is to do your research! Find out what your competition has written! Use a tool like Buzzsumo to find the popular content on your topic and read up. It will give you an idea of what is already successful in your targeted arena.
Focus on making your content great, and the steps you need to make greatness a reality. This is your first step, even before you start writing.
How to Promote Your Blog
You've written your content, it's amazing, and now you're ready to promote your blog to the masses. But where to promote your blog? There are many different ways that you can use to get people to ready your blog and increase traffic to your website.

Like it or not, blog promotion is connected to social media. Start thinking of blogging as an arm to your social media marketing strategy. Every time you write and post a new blog post, share it on your social media accounts. Twitter, Facebook, Pinterest, and LinkedIn are your friends. Don't just utilize your business accounts, either! Make sure that your personal account is following your business account and SHARE your business posts with friends and family. They are a guaranteed audience that will like, and possible share, your posts to their network! Free marketing!
Remember that sharing once is not where social media stops. Keep sharing your content regularly. Change up the title of your post, the image that goes with it… and your posts will stay fresh in the eyes of your audience.
Email Marketing
Start gathering email addresses NOW. If you don't already have an email sign up on your website, get one. Email is an easy way to share your blog content with an audience that has already shown interest in what you have to say! Once website visitors give you their email address, they're looking to you for information. This comes in many forms, and keeping your audience updated on your blog (which is an extension of your business voice) is a great way to show your industry knowledge.
There are a few different ways that you can use email marketing to your advantage.
Send out an email each time you write a new blog post. Simple, but effective. Bring the content to your readers, don't make them seek it out.
Send a newsletter. Bi-weekly or monthly is a great way to stay in touch with your readers. Again, you're delivering the content directly to your readers instead of depending on them to seek out the information. Keep the content of the newsletter short and concise, and link articles directly to your blog, thus driving traffic to your website!
Social Shares.
Enable social sharing on your emails. Make it easy for your audience to send your blog posts directly to their social media accounts. Stats don't lie – within a few hours of publishing your blog posts, posts are shared on social media around 12 times alone.
The great thing about word press blog is that they also offer an easy plugin that will automatically add social sites do all of your posts. No work on your part – they're just ready to share!
Get Traffic to Your Blog
If you don't already have a social media audience, it Is time to get one. It takes work but building an email, and social audience is extremely important to building your brand and driving traffic to your blog, resulting in more sales!
Do outreach. Go to your competitor's Facebook page. Take a look at the audience that's engaging with them. Look to people that are in your industry that area is already running a successful blog. Ask them to share your content – the worst that they can say is no!
Create a list of people that may be interested in your content. This can be competitors, other writers, and industry leaders. Send an email asking them for a quick shout out on social media or in their blog posts. Don't be shy – the worst that can happen is they say no! There's also a good chance they'll say yes – but not asking kills your chances.
Create Link Bait
As you are creating your blog content, think about those that have included you while you built your business, or those whose advice you still refer back to. Put their names, blog posts, social media, etc. in your post and link to the specific site! This is called link bait, and not only does it help drive traffic to the person you're talking about, it is an AMAZING way to get your name out there to top influencers in the industry. It also increases your chances that they will take your post and share it on their blog, which will tap into an audience that you can market to! Remember – flattery gets you everywhere!
Guest Posts
Remember this for the duration of your blog – ask for promotional space. If you know a top influencer in the industry, REACH OUT and ask for a guest spot on their blog. While it may not happen immediately (they may want you to prove that you know what you're talking about!), it shows that you're serious about your topic and that you see this person as someone that can help you move through the industry.
People love to be considered experts, and will gladly support those just starting out – after all, they've been there!
Comment on Blogs
Be active in your industry. Comment on blogs that you read, and on social posts. Always include your business name and a link back to your website in your post. This is a great way to stay in front of your audience, and if people continuously see your name in comments, they're going to start recognizing you as someone of importance in the community.
Run a Contest
Who doesn't like free stuff? Running a contest to promptreaders to share your blog posts, read your blog, AND comment on your posts is a great way to build your audience. As they share your post about the contest, your audience will continue to grow! The best part – the prize doesn't have to be huge. Give away your product – or something related to it!
Participate in Forums
This goes right along with commenting on blogs – forums are an amazing place to showcase your knowledge, AND to promote your additional industry content. People post in forums for answer to questions, and keeping your name in front of them, while providing relevant information (and correct answers!) is the best way to get name recognition in the marketplace! Most forums will allow you to customize your signature, which is where you want to add a link to your blog.
Using a Social Locker
Social lockers are a great way to make sure that people are sharing your content on their social media feeds. By providing only a portion of your blog post, enough to really hook the reader and providing a reason for them to read to the end, and then locking out remaining content until they share the post on Facebook et la, ensures your post makes it to the masses! To sweeten the deal, make a PDF or other relevant downloadable only available when the person shares this particular post.
Be Active on Facebook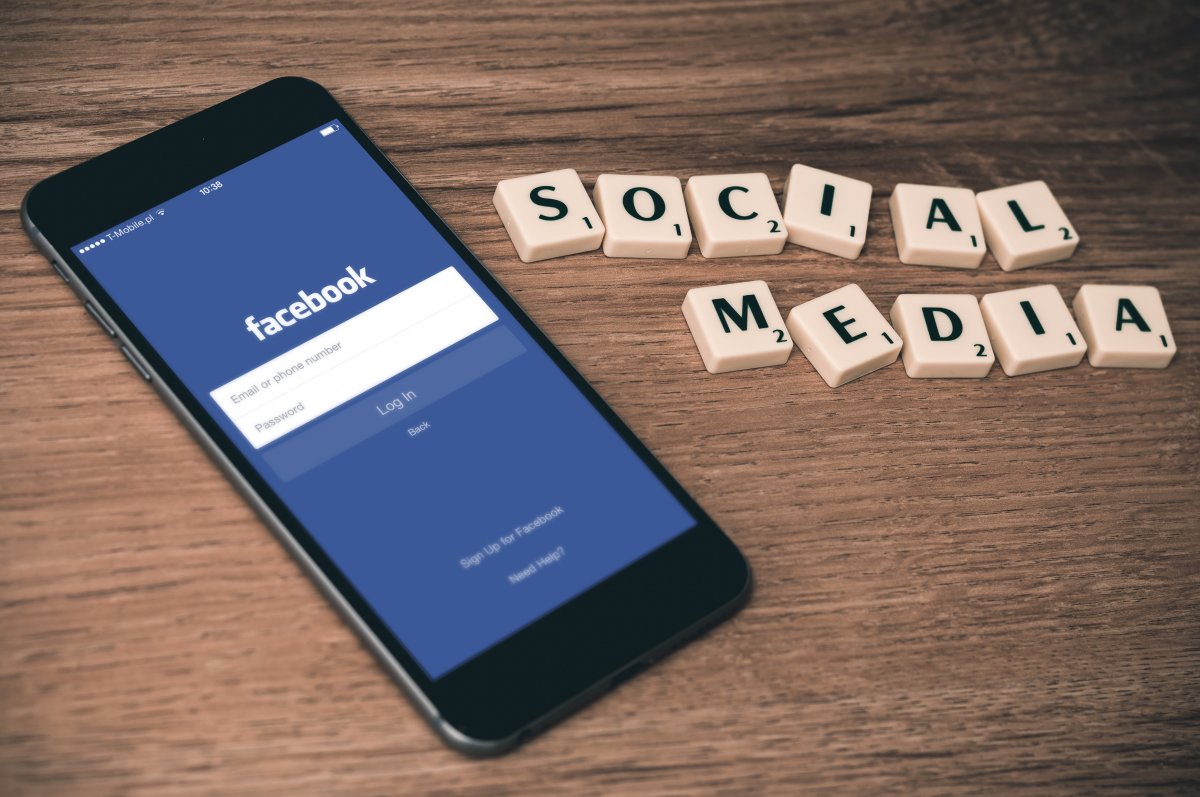 Social media has been a big topic in this post, and for good reason. Facebook groups are an amazing place to promote your blog. Nearly every industry had a Facebook Group (or ten) that leaders, those just breaking into the industry, or people that are simply curious about the topic read regularly. Many of these groups allow open posting by their members – this means GET YOUR VOICE OUT AND MAKE IT HEARD.
Answer questions, post blog posts, and ALWAYS include a link to your website in your comments.
When utilizing your own Facebook Group, the number of times you post each day is important. Depending on the number of followers you have, post amounts can vary. Remember – it's not hard to cross post your content using a tool like Hootsuite! Simply schedule your posts for specific dates and times and walk away, knowing your content will be there when you need it!
Syndicate Your Posts
Did you write about a topic previously that someone is trying to now cover? Great! You can use this content on other blogs (provided that the owner allows it!). Posting content you have already written is known as syndication, and while it isn't new content, it will still drive traffic to your blog!
Using Paid Promotion to Get Traffic to Your Blog
The above options were all free ways for you to use for blog promotion. Now, let's look at paid ways to get traffic to your blog.
Using Remarketing to Re-Engage Your Visitors
Retargeting, Remarketing (either term works) is the art of showing ads to people who have already been on your site. Think about when you shop on Amazon – and the next time you visit a website for entertainment, the item you searched for will appear in an ad in the sidebar. This is retargeting.
Remarketing can help you reach 84% of people who have already visited your site. Let that number sink in for a moment. 84%. The numbers break out further into sites and days – 84% of your audience on 5 – 10 websites within 10 – 18 days are the actual statistics for remarketing. However, you look at it – 84% is a huge portion of your already engaged audience!
Remarketing is great to get visitors to keep coming back to your blog and build the trust needed to get them further and further down the sales path. Remember – all of this blogging is for one purpose. To promote and increase sales!
A few remarketing tools to look into are Adroll and marketing 360. There are several tools that can assist with your retargeting – it's all a matter of what works for you and your budget.
Paid Search Engine Marketing
We all want to be number one on Google. Every business strives for this, and few achieve it. And those that DO achieve it are using paid advertising. There are several ways to use Google Adwords to get traffic to your blog, or increase your numbers!
Again, the cost varies based on your budget, so do your research! Purchasing keywords can get intense, and understand the terms your target audience searches for regularly will give you a better understand of where to put your marketing money.
Blogging Isn't a Passive Activity
We've reviewed a lot of information on promoting your blog in this post. The best thing to remember when you're starting your blog, or working on blog promotion is that a blog is not a passive marketing tool. It takes research and dedication to ensure that your posts reach your intended audience, and that they continue to be shared throughout many months to come.
Be engaging, be active in your posts, and be PROUD of the work you've put into your blog. It's important for you to WANT to share your words with your audience. If you are excited about your content, that will come across loud and clear to your audience, and make THEM excited to read your posts!
Blog promotion takes time, but as long as you are patient and work consistently to promote and build your brand, you can run a successful blog that will help you drive and increase sales!
Currently, we can transfer your MageNet balance only via PayPal and WebMoney. But if you absolutely cannot withdraw your funds using these payment systems, let us know what payment method you prefer.
Loading ...
Leave your feedback in the comment section below.👇
If there is going to be quite many people, who wish to withdraw the funds using other ways, we'll add additional withdrawal methods!
We have deeply investigated consumer behavior and various advertising channels and revealed such a trend: customers are more likely to buy a few ads for a reasonable price and partly maintain their budget. Hence the more ads you place at reasonable prices, the more loyal clients you engage.  And in this way, you will win even more sales, as they last from month to month even for years.
It is important to set the reasonable fee corresponding to the metrics of your website. The price shouldn't be too high or too low as it will lead to decreasing in sales.  Such strategy will make an advertiser prolong the deal all over again and buy new ads on your website. As a result, you gain the client's trust and increase your sales.
For instance, an ad for $1 with a low SB Rank (0-1) will not attract an advertiser; no one will buy it. But if you put the more reasonable price, for example, $0,10, you will get 5 offers and earn $0,50. It also makes no sense to put the too low price, so if you reduce the fee up to $0,02, you will receive 10 offers and earn only $0,2. 
To determine what price is more reasonable, choose Default Fee Pattern for your websites. Our system checks your website metrics and establishes the minimal fee adjusted automatically according to SB Rank of the webpage and the number of outbound links. Every SB Rank has its fee. The higher the SB Rank is, the higher the fee is. Take into account that it is the minimal fee, it will be higher, but never lower. The fee is higher for websites with only a few outbound links. The more outbound links there are on the webpage, the lower the fee is per ad. But it will never be lower than the default one. That's the guaranteed payment you will get.
The Default Fee is automatically adjusted to all your websites, it cannot be changed.
If you do not agree with automatically adjusted prices, you can set up your own fee so that it won't be lower than your limit. Learn more about how to create new Fee Pattern here.
You can always change the created Pattern back to Default Fee by choosing it in "Your Sites" interface.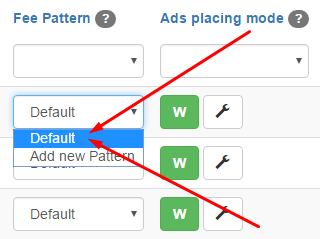 No one can dispute that online transactions are extremely convenient. After all, they don't even require you to leave your chair in order to make a purchase or transfer money. Furthermore, seeing how the transaction stays in the digital format, it's much easier to follow up on your expenses than when dealing with cash. Unfortunately, it has its drawbacks as well. The greatest of them is a fact that a lot of people tend to be suspicious about how secure their information is in the digital environment, especially since this information controls their monetary assets. So, without further ado, here are three simple steps that can make your online transactions much more secure.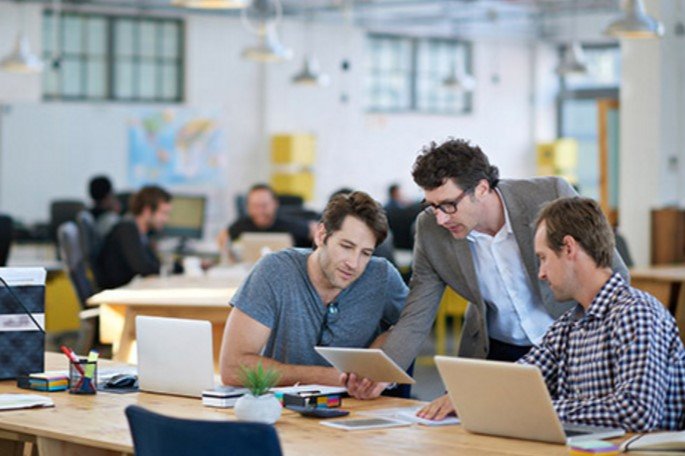 Come Up with a Strong Password
For starters, we have one security tip that is not applicable to just transaction, but all your online behavior in general. Even the most reliable safety measures won't amount to much if your password is easy to crack. Most people have problem remembering their passwords, which is why they make two vital mistakes when coming up with them. First, they create easy to remember passwords like names of their pets or their children's birthdays. Second, they use this same password for most websites they frequent, from their mailing service to their social media account. This means that if only one of their accounts gets compromised, you are in for a serious security breach.
Because of this, it is vital that you know few principles of coming up with a strong password. For starters, it shouldn't be less than 8 characters long (even this is too short if you ask some people). Next, you may want to use many different characters and combine upper and lowercase letters. Sure, this kind of password may seem more difficult to memorize, but it will also be much harder to crack.
Use Reliable Payment Methods
Needless to say, not all payment methods are as reliable and in order to keep your funds safe, you need to know who exactly you're entrusting with your money. One of the most consistent ways to do so is by opening an escrow account. This way, you allow your gateway to hold and release funds while the exchange of physical assets take place. Seeing how the neutral party holds onto these funds, both sides are protected from fraud. As a payment method, escrow is almost as old as the commerce itself, but what's new is its integration into the digital environment. 
Be Suspicious
One of the best safety advices you could possibly get is to be suspicious of everything. If you find an USB drive in the subway or lying on a park bench, the last thing you want to do is take it back with you home and plug it in. Second, be careful what you click on while browsing the internet. The flashier a button seems, the less safe it is to click it. Finally, make sure to keep your eye out for phishing. Every time you type in your username and password make sure to pay closer attention to a page's address. You would be surprised how common these scams actually are.
Conclusion
With these precautionary steps, your digital funds are as safe in digital environment as they would be in a real-life safe. Sure, there's always a risk that someone will break into the vault with a tank, but chances of this are too low to be taken seriously. In other words, while taking these steps is not a 100 percent guarantee that your funds will be safe, it's as close to this as it gets. To be completely honest, in practice you can barely see the difference.
Dan Radak is a marketing professional with ten years of experience. He is currently working with a number of companies in the field of digital marketing, closely collaborating with a couple of e-commerce companies. He is also a coauthor on several technology websites and a regular contributor to Technivorz.
No matter what type of business event you are hosting, you have to advertise it properly if you don't want it to be considered as dead even before it starts. This is even the case with some of the biggest names in the business world. Luckily, today there are many different ways you can promote your business event online. Not only this but some of the online options available today can help you organize your event even better. We have come up with 5 ways you can use social media to do this. Make sure you check them all out.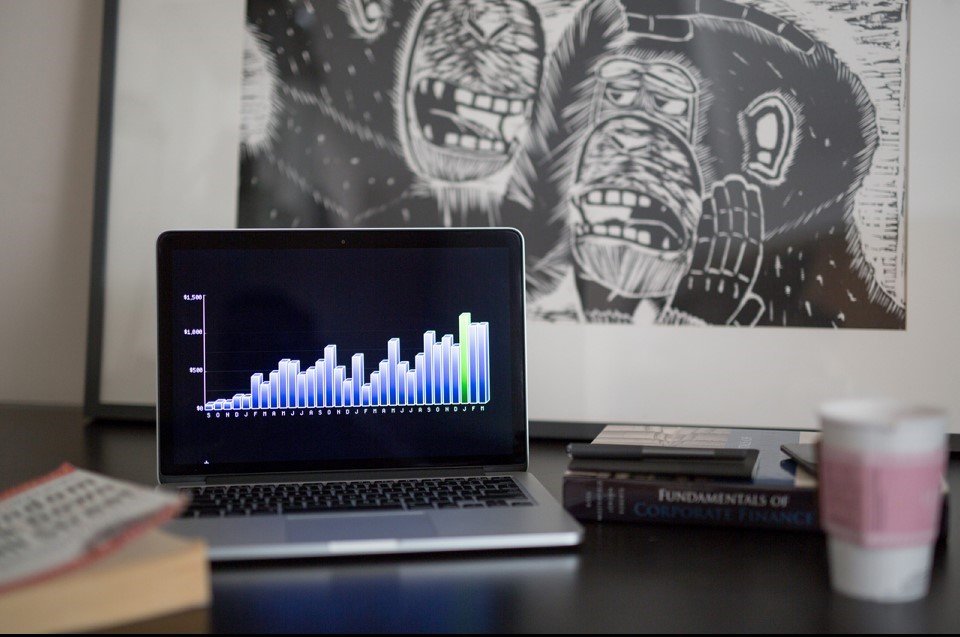 Set Up a Page for Your Event
The first thing you should do when you are hosting a business event is set up an event page for it on some of the most popular social media today such as Facebook. That page is going to be the place where you are going to share all the important information about the event. If you have hosted a similar event in the past, it's always a good idea to post a picture from it when preparing for the next event. Also, make sure the page has all of your contact information as well as the location of the event.
Make the Most of the Hashtags
The use of hashtags has become a powerful means of communication online. It can also do wonders when it comes to hosting a business event. What you should do is come up with a unified event hashtag and use it to promote your event. Bear in mind that you should never use separate symbols for different social media as that is bound to scatter all of your promotional power. Follow all the comments with your hashtag and make sure you keep everything under control.
Share Live Videos
Sharing live videos is now easier than ever. Many different social media allow you to post live videos with just a few clicks. It means you can promote your business event even once the ceremony has started. Make sure you pick the right angles and start shooting live. You can also have some of the invitees do the same. In today's world of technology and internet, the combination of live videos and aforementioned hashtags is one of the best ways you can promote your business event on the web.
Bring Tickets Closer to Your Followers
The more you talk about buying the tickets for your event, the higher the chances are that your followers will actually buy them. That's why you should make sure that you constantly post all the important information about your tickets. The most important of these is the price. You should always ensure that your followers can easily calculate how much they are supposed to pay for their ticket. You can also offer them a chance to buy tickets online. You can get a wp event ticketing system for your website and share the link to it on all of your social media pages.

Use Groups for Communication
Most of the social media platforms today offer you a chance to start a group conversation. Even though these aren't used too much in business, they can still be quite helpful when hosting a business event. You can use them to update all of your followers on any new information about your event. Such groups can be used for discussion about your event, which will allow you to see whether you should make changes for this or the following event. Also, if any of your followers want to ask you something about the event, a group conversation is a great place to do it.
Using social media can help you spread the word about your event and boost the attendance at your event. Make sure you give all of these ways a go and your business event is guaranteed to turn out to be a big hit.
Dan Radak is a marketing professional with ten years of experience. He is currently working with a number of companies in the field of digital marketing, closely collaborating with a couple of e-commerce companies. He is also a coauthor on several technology websites and the regular contributor to Technivorz.
Everyone is looking for this magic button, which brings the surplus profit from the site. We haven't got such button, BUT from now on you have a fascinating opportunity to increase your earnings with MageNet. The monetization process has never been that easy. Spend 10 minutes to install the plugin once and log in only to withdraw your balance. Save your time and energy for fun, family, or other business affairs! 
Universal Plugin


The Universal Plugin is applicable for the websites based on multiple types of engines (not only WordPress). Universal Plugin allows choosing the location and amount of the ads to place on the web page, unlike WordPress Plugin. How to install the Universal Plugin browse the Universal Plugin Installation Guide.
Characteristics
Applicable for the web sites based on multiple types of engines (not only WordPress)

Allows to choose the location and amount of the ads to be placed on the webpage

Сhanges the anchor text or the hyperlink

if some corrections are required.

More flexible, than WordPress Plugin

Hader to install, what makes it more reliable tool

WordPress Plugin


The WordPress Plugin can be installed only on the sites created on WordPress. It allows you to sell text ads on your website automatically. The Plugin is easy to install. Spend only 2 minutes and not a minute more for your site monetization. Log in only to withdraw your balance. Learn how to activate this plugin. Or watch the video instruction.

Characteristics
Applicable for websites created on WordPress

Easy to install, for beginner

Place the ads in the footer or sidebar of the site

What benefits will you get using Monetization Plugins by MageNet?
Automatically install ads on selected pages

Save you from errors which occur during manual ads placement
Increase your Performance Rate, so you have more chances to get an offer

Full control of pages that are available for advertising

You shouldn't put yourself to ads installation/removing bother

You can view detailed statistics of your ads and pages

Remove the ads

canceled by buyer, so that the web pages are not overwhelmed with contextual ads

Save your time and brings more profit
If you know the value of time and admire to make your websites monetizing process easier, install one of the monetizing plugins. It's up to you which one to choose.
Note! If you don't have enough experience or time to install the plugin on every site in your account, you can ask us to do it for you for $5 fee. For more details go here.
Do you think it is impossible to earn $1,000 of passive income from your websites? What if we show you the evidence that it is real?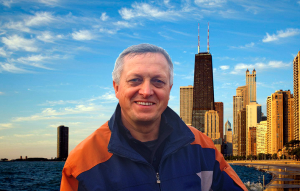 Meet Tom Mayer and his success story of earning online
Already earned: $10,619
6 month with MageNet
9 websites
What is success to you?
For Tom Mayer, it's setting up a flow of passive income of $1,000 aside from core activity profit.
Here is how he got there:
"I own nine websites in different niches, most of them deal with business services and marketing that are my primary business. One day I realized that the websites themselves were my asset, because for the period of seven years they had grown up to thousands of pages with useful content. So I started looking for and trying to apply different monetizing options. I was surprised and satisfied with my first additional earnings. It was such a relief especially when I was strapped for cash and had some difficulties with my job.

For now I put in use 4 different monetizing sources on my websites, and monetizing by MageNet contextual ads is used on all of them. As 7 out of 9 websites are WordPress based, and I don't have much free time, I've installed the plugin. A couple of months ago I discovered that MageNet also had the Universal Plugin which placed ads automatically to all kinds of websites, so, I had also installed it to the rest of my websites. By the way, I have a basic knowledge in programming, but I have done all the steps easily. Now I don't have to log in every time I receive a new ad.
And that's amazing!
Yes, I have spent some time to set up everything, but now I just log in twice a month to withdraw my earnings which, by the way, do not depend on traffic figures. I think it is really cool because pages created quite long time ago have already gained pretty nice page authority.
I've found out that PA influences SB Rank, which is a price setting factor in MageNet system, so, prices for most of the pages (even if I discount them for 30% to increase demand) allow to earn more.
For instance, one of my websites has 1874 indexed pages, 512 of them have SB Rank 3 and higher. The automatic price for SB Rank 3 in the system is $3.75, but I decreased it to $2.50. The same I have done to the rest of pages with SB Rank higher than 3. After that, I noticeв that the system installed up to 200 ads a month, that brought me up to $600 for a website then. And that is only one website.
I would like to thank MageNet team for helping to earn and sharing valuable tips on how to maximize income.
Today I have passive income that impresses. I can earn more than $1,000 monthly from my websites almost without lifting a finger."
Do you still think it's impossible? Well, try on your own.

Learn the success stories of other publishers
Feel hunger for tips and steps how to earn online?
Increase Your Online Earning, Monetize Your Websites via MageNet
How to Start a Profitable Blog
How To Get Indexed By Google Properly
As far as Google PageRank is outdated, we have developed our own metric – SB Rank based on site's DA and PA, for sites not included in Alexa Top 100 rankings. In such instance, SB Rank equals only page authority metric.
Currently, all MageNet ads fees are refreshed automatically in accordance to SB Rank. The higher is the Rank, and the higher is the fee. You should care for your sites' PA and DA metrics, as long as they have an impact on how well your site ranked in search engines. Plus they affect on your MageNet incomes.
The factors that affect DA and PA
The most significant factor is the links pointing to your website, they should contain relevant keywords and be from high-quality sites with high DA and PA
Usability of the site. The design should be intuitive, the navigation is easy and the site pages should load fast
Website age & Specific URL Age. Well-established sites have old domain names, so by reverse logics, an old domain should mean that the site is well established
Content (media, articles, white papers, infographics, etc.)  should be of high-quality, relevant and actual
The page structure should contain header, footer, navigation, body, and ads
Good web host's reputation
How to check Website Authority?
You can check link profile using ScanBacklinks tool. Enter site URL and get the result right away.
How to improve the PA and DA metrics?
Gain good links
Ensure that your technical SEO is in place
Create lots of linkable and likable content
Develop strong internal linking
Regularly remove toxic backlinks
Improving the SB of your website is not enough. To get a high revenue, also consider those posts:
What Is Internal Linking and Why Do You Need This
How to Achieve more with Low Site Traffic and Lack of Time
Monetization Plugin by MageNet – the Easiest Way to Monetize Your Website
What is an internal link?
Every webmaster, after launching the site, wish to take as higher positions in search engines as possible. If a new site has some references from old ones that are already indexed by the SEs and put in SERPs, the chances to move to top increase, depending on sources' quality and number. However, for the beginner optimizer is often difficult to ensure the desired quality and quantity, and it seems there is no way out. But really, there is.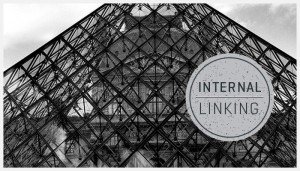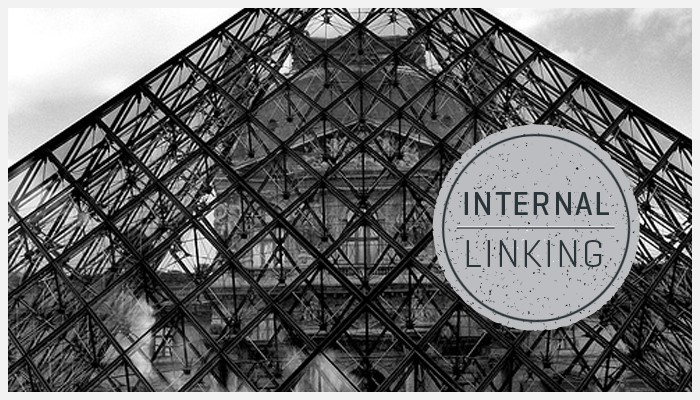 Internal link building – absolutely free of charge tool, available to all kind of web resources. It is an interconnection of site pages by hyperlinks. Any page of the site has its "weight". Using the internal features, you can increase its position without any extra expenses. And by the way, using the internal potential, you are depriving yourself of any hazards associated with the unnatural growth of link mass.
Types of internal links for SEO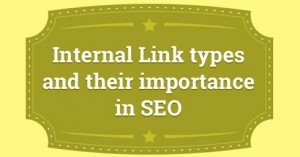 Contextual links. Placed in the page text. Adding new pages, make 1-2 links to priority pages for desired keywords.
Navigation links. Allow you to navigate in a large text. For example, when a person gets into an unknown place, he needs some signs to decide where to go further. Similarly, getting to the new page on the Internet, sometimes user wants quickly to find the answer to his question. Navigation links, placed before the text, provide fast navigation through the site. Wikipedia is the best example of navigation links: each page has "Contents", which greatly simplifies finding of the target information.
Cross-links. Link blocks, which are repeated on all of site pages. The simplest example is a menu. Use keywords or at least its parts in the anchor text. Such links cannot be compared with the first or the second type – they are more powerful and meaningful to crawlers.
Useful links for users. Blocks, typically located below the main text (e.g., "featured Items", "useful information", etc.). Such links have indirect but positive for users factors, and therefore, increase the resource position in SEs.
To ensure the better effect, it's desirable to use combined binding, mixing the techniques, described above.
Why do we need internal linking?
First of all – for the convenience of users. A person, who came to your site, should get both the information he was searched for and a useful info-addition by clicking on the internal links.
Improved statistics of behavioral factors. If someone came to your project by a search, spent a lot of time on the page and made the internal transition, SEs conclude that the found information was useful and relevant. The more such visitors are on your site – the more SEs trust it earns. You should put optimal number of thematic internal links to force your visitors to make a lot of transitions.
Increase of search result positions by low- and medium-frequency queries. Thus, use promoted request in anchors of internal URLs.
PR distribution and increasing the weight of the internal pages. If a page is greatly referred, it's regarded as the most important for this project. This index affects ranking, and such article is easier to bring to the top. So you can increase PR for the main page (or any other one) even without large number of backlinks.
Site acceleration and proper indexing. Search robot comes to a page, discovers a new link, passes by it to a new page, and move though all of site ULRs. By the way, search engine spiders, walking on your blog, can provide a serious load on the server, so we recommend you to use "crawl delay" in robots.txt.
Protection from copying. Really, nothing can protect you from content stealing, but at least you avoid websites that grab content directly from RSS feeds.
Examples of internal linking
For SEO, internal linking is quite an important part, so specialists use techniques to make it optimal and effective. The most common ways are: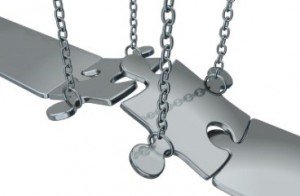 Placing links in articles text. Links that lead to other site pages are made by certain words or expressions that are the article part. Such process is very efficient in SEO terms, and moreover, it enhances usability.
Reference list at page bottom.
Creating a sitemap. Due to the large number of links, such page has little authority, but its presence significantly accelerates the indexing.
Processing pages with 404 error. If a robot can't visit some page – it's advisable to link a page, relevant to the missing one.
FAQ page. It contains question and answers that allow additional relinking for specific keywords.
Reference grid can be organized differently. E.c., a "ring" method, when links are put in such way that transitions from each page form a closed chain. One site may contain several rings.
Automatic internal linking
This type does not require a lot of time and efforts: it is enough to set up all the systems once and periodically check their function. Although it can't give such an effect in search promotion as manual one, it is indispensable in the issue of increasing the users' activity.
Automatic relinking involves several types of work:
Creating a sitemap. It allows optimal PR distribution through the site. In practice, each page has a link to a site map, and vice versa.
Links to similar articles under each article. Site visitors pass through them, thus increasing behavioral factors of the resource and its position in SEs. Each content management system has individual extensions that allow to create an automatic output of similar content. However, this method has the disadvantage – as it was said before, it loads the server.
Automatic contextual links. The essence of this method is the placement of internal links with key anchors directly into the article body.
"Bread crumbs"– internal links at the top of each article, referring to the mainpage. E.g., if your site has a lot of subcategories or articles, visitors can easily get lost, and using this method, they can see all their way on the site. Such links are well indexed by SEs and bring significant weight to certain pages.
Manual internal linking
Quite labor-intensive and time-consuming work, but it gives the most powerful and long-term effect. Remember that new materials should refer to the old ones. There are several types of relinking, and when selecting one of them, bear in mind the existing site structure and common promo strategy. If you give a lot of links to one page, better dilute the anchor by different words to make it look more natural.
The internal linking implementing manual:
When optimizing the site, clean it up of its old relinking. Remove all the "garbage" to avoid improper mixing of links and connected articles. Verify whether all internal links are made correctly.
Determine what pages should be increased in weigh and by which keywords.
Optimize the promoted pages by the selected keywords: meta tags, page text, pictures.
Now you can start relinking:

Anchors should be different.
Use all types of relinking to make it look more natural.
Do not put more than one link to the promoted page.
Link anchor should be short, clear and not artificially inserted. The anchor key phrase can be used to only once. To increase target page relevance by key phrases, specified in anchor, add link anchor to the page "title".
Links must be useful and topical.
Use "bread crumbs".

Reference weight is distributed through the site within 1-2 months.
After the redistribution of reference weight, make a textual revision, as the density of keywords of the promoted pages has changed.
Schemes of internal linking
The main purpose of all existing techniques of internal linking is to make it in such a way that pages would not refer to each other, but refer to the promoted pages either directly for a set of keywords or through intermediate pages or sections to get maximum weight.


"Star". The classic method of internal linking. The idea is that all pages link to each other. This can be implemented in case there is no any particular promoted page (or all of site page are promoted, e.g., in the online store), and there is no need to increase weight of something concrete. Such a method ensures independence of all pages (even despite of a direct relationship), so the site indexing is easy if you have relevant content.
"Ring". Unlike previous technique, here comes the targeted weight direction to the promoted page. The bottom line is that pages link to each other, which allows to produce weight increase, while each page links to promoted one, giving it the greatest weight and references with necessary keywords. The disadvantages:

If one of the ring pages is not available, or simply "fall out" of the index, then the whole "ring" will be broken and the referred pages will not be indexed, that is, the structure will cease to operate.
Large nesting level. As it affects the dynamic weight of pages, the value of links from the very low level will not be as noticeable.
However, such scheme can be little bit updated and provided in a form of complicated "ring": add links to the main page from the sequentially referring pages. This allows you to hedge yourself if any of the pages will not be available or will not be indexed. In this case both weight of promoted page and number of incoming links remain the same. The number of ring pages must be at least 4, otherwise you get an elementary "star".
Hierarchy linking. It's very convenient in terms of logic, but unfortunately, the pages on the lowest level of the hierarchy receive very little weight, which is undesirable for promotion.
Hierarchical linking is generally used for no-promoted pages to gain extra trust.
Each of the presented methods of linking has its pros and cons, and each can be applied for solving of the specific tasks. Proper SEO with internal links is based on optimizer's decisions that he made on the base of clearly defined promo purposes. In our opinion, the best effect could be achieved when using mixed internal page links schemes.
WordPress internal link checkers
No follow plugin. Using it, you can choose follow or nofollow link type, add nofollow option for individual blogrolll link, etc. Generally, this plugin is not created for operations with internal links.
Internal Linking For Scheduled Posts. This specific tool is intended for relinking of not already-published, but scheduled articles. If you have materials, scheduled for future posts, this instrument can be helpful.
Internal Link Building plugin. Keywords assigning to the URLs. Specify pages in the dashboard, and linking will be done automatically every time correspondent keyword occurs.
Internal linking: FAQ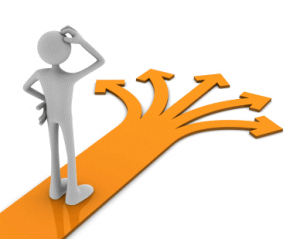 How many links can be put on a single landing page?
There is no universal recipe, as it all depends on the semantic core, the number of landing and all indexed pages. For large sites, start with 5-10 links for a landing page, monitoring the results. If the positions have grown up – you do everything right – continue in the same spirit.
What is the maximum number of references per page?
A page is often relevant to several requests. You can place several internal links. The maximum number depends on the amount of text, but usually it's not more than 3-5 references.
Where links should be posted?
The best way is to put links in the text. If you cannot do it without sentence changing, add a sentence or paragraph at the end of the page.
What types of anchors should be used?
Try to use a few anchor types. Manual internal linking requires much more time and efforts than automated one, but it has a big advantage – links are put to the relevant pages, they are really interesting to the user. Correspondingly, both browsing depth and time, visitor spent on the site, growth.
Common internal linking mistakes
No all of linking schemes meet the tastes of SEs. As a rule, all the beginners link pages haphazardly and often in a wrong way.
The most common crucial mistakes:
So-called "reciprocal links", when two pages link to each other. Very often, when a webmaster makes a site map, he places there links to all pages, as well as to the sitemap. Firstly, it's senseless from the standpoint of the visitor, especially in cases when a site has a lot of pages. Secondly, it's inconvenient to search among all links the one that you need. The visitor is usually focused on the site with the help of sections, which contain links to all the pages belonging to this section by individual and small groups. Sitemap is designed only for search engines, by which they quickly get access to all the pages and index them. From this point of view, backlinks, leading to the sitemap, regarded by search engines as useless and even harmful.
Placing an excess amount of links on the mainpage. Any excessive amount of links, leading to somewhere else, is useless and harmful in many cases. Main page should contain only general information about the site and links, placed there, and should refer only to site sections. But as for links, leading to the main page, they should be put on each page (with the exception of cross-references). In this case the mainpage will accelerate site promotion, "pulling" other pages that sacrifice its weight for the promotion.
Mistakes when linking. Each website page has the full right to rely on any other page of a site, or even on a few pages. However, this "quoting" must be justified: relink pages with same keywords, or at least pages with something similar. Otherwise crawler identifies such link as a trick to search systems.
"Links to friends". Links, leading from the site to any other sites, in principle, are not something that belittles the importance of this page in search engines. However, treat such links with caution – before you put a link, be sure that the referring page is not under any filter in the major SEs. It's enough to test it for the presence in Google's cache. The best is to put these references on a separate page, which has "entrance" both from the homepage and site map. If a "friendly site" will not match your site theme, it will not add anything to the referred page. A page with "links to friends" performs only a supporting role and does not affect the primary site quality.
If you'll find internal links that are made with mistakes and correct them, you'll make a great step in your website SE promotion.
FTP (File Transfer Protocol) is a special network protocol to transfer the file from your computer to a web hosting server.
FTP Client is a software that allows managing the files located on the Internet through your personal computer. You may use such program to put the files into the root directory on your site.
We have gathered some of the best Free FTP Clients to easier the procedure of placing the files into the root directory, as it's rather frequent and necessary action using our service.
1. FileZilla
FileZilla is the most popular multi-platform FTP Client. It offers support of FTP, FTPS and SFTP and  IPv6 as well. User-friendly interface, easy to use, with a sufficient amount of options and opportunities. You may upload the files up to 4 Gb.
Available for: all platforms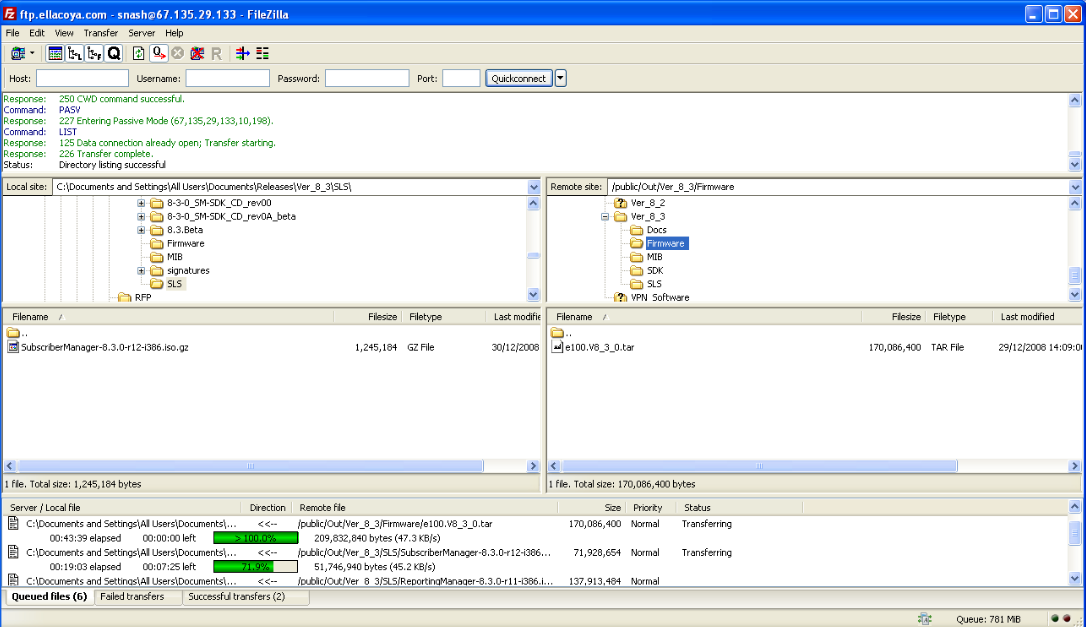 2. WinSCP
WinSCP is a good alternative for FileZilla. It is an open source FTP Client for Windows users, which offers support for FTP, SFTP and WebDAV protocols. It's one of the most powerful and secure FTP clients. The simple interface allows you to use drag-and-drop file transfer and shortcut icons. There is a feature, Directory Synchronization, which let you keep two directories in sync, either automatically or semi-manually.
Available for: Windows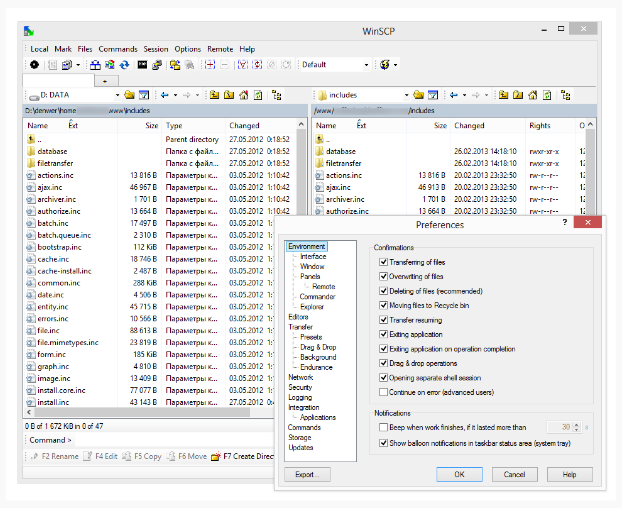 3. FireFTP
FireFTP is not a dedicated FTP Client. It is integrated with Mozilla Firefox browser. If Mozilla is your default browser, then this is the best solution for you, as this Client runs on all platforms. It offers support for various protocols, including SFTP. Among the other options, there are drag-and-drop support, file compression, FXP support, proxy support, timestamp synchronization, IPv6 and File Hashing.
Available for: all platforms (Mozilla Firefox browser only)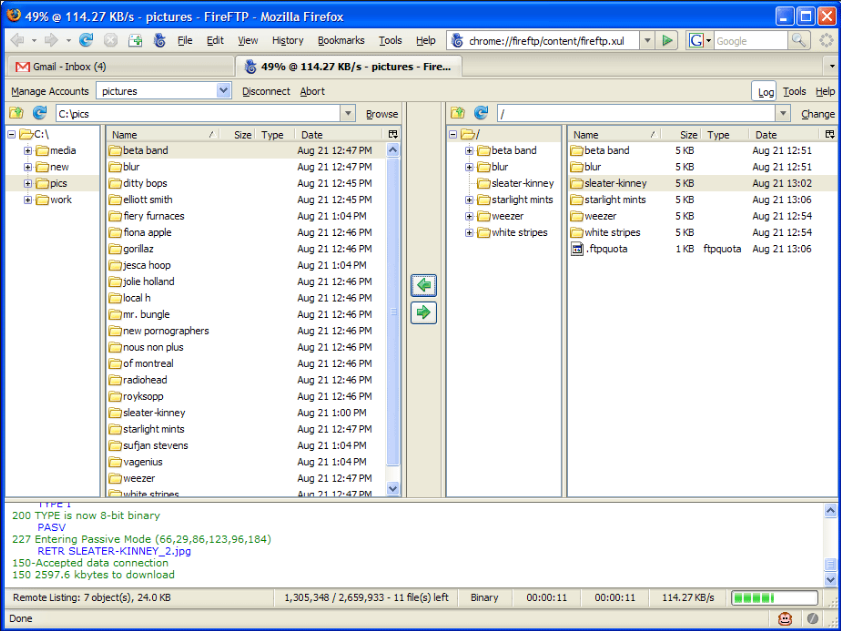 4. Cyberduck
Cyberduck is not a typical FTP Client; it's also a "file browser". It offers support for protocols FTP, SFTP, WebDAV, Cloud Files, Google Drive, Google Storage, Amazon S3 and Akamai CDNs. Compared to the other FTP Clients, Cyberduck optimizes options for organizing and bookmarking, such as Spotlight Importer, history, etc. Cyberduck is rather popular thanks to these features.
Available for:  Windows, Mac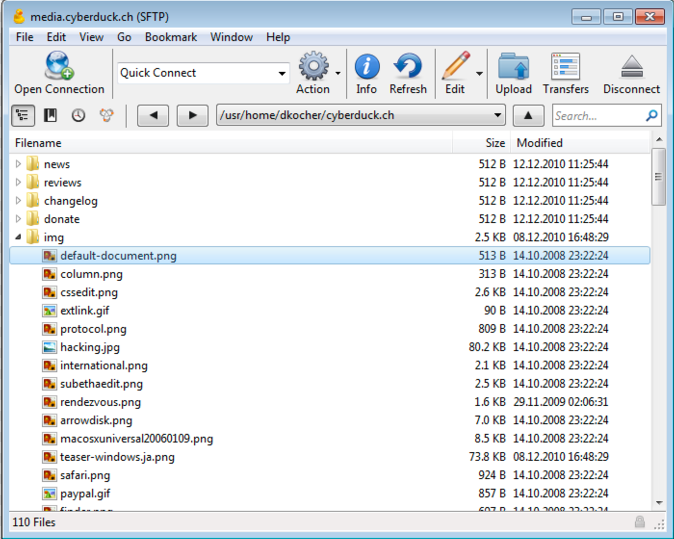 5. Coffee Cup Free FTP
This FTP Client is super easy to use with the animated creative interface. It is best for beginners. There are just basic options, no extra functions you don't need. It also contains the insert ZIP-archiver.  It offers support for FTP, SFTP and FTPS protocols.
Available for: Windows XP+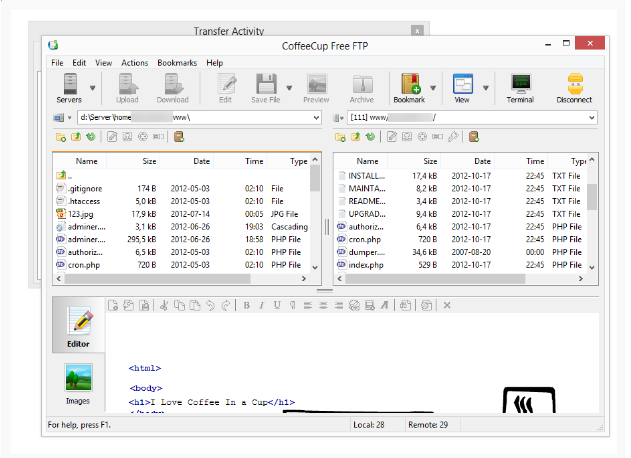 Have you used any of these FTP Clients? What is your favorite one?
Share your experience in the comments.
This articles will also come in handy while placing the file to the root directory correctly:
Make Friends With the Robot or How to Create the Robots.txt File