12 Ways to Boost Your Website Traffic & Conversion Rate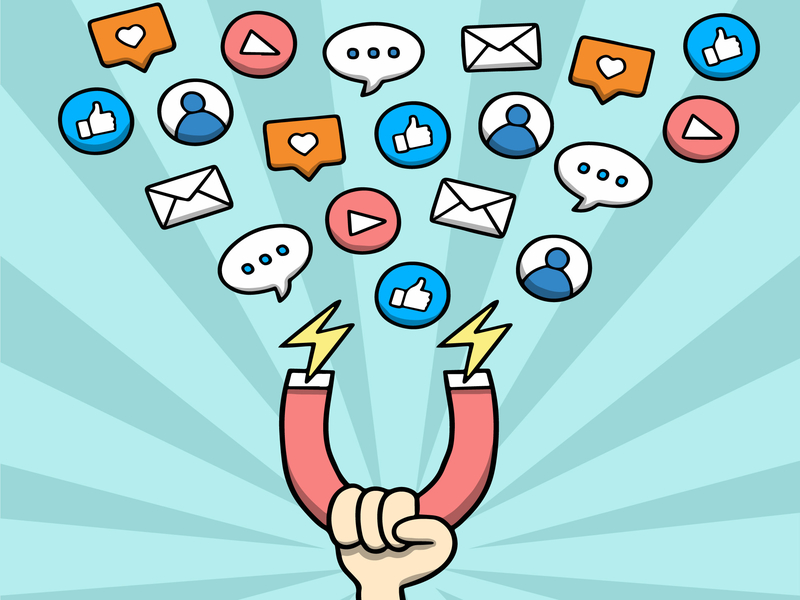 You've almost certainly heard that traffic is a lifeblood of a website and the first ingredient for online success. So, usually all SEO efforts are directed at driving more and more traffic. But are you sure that heaps of traffic is all you need to succeed in SEO?
What to fight for: more traffic vs higher conversion rate
Definitely, traffic is an important factor of your website well-being. If your website drives relatively high traffic, it means that there are a lot of people interested in your site and thus goods and services that you offer. Usually, high traffic means that you can close more sales and earn more money.
There's the snug! High traffic will not necessarily bring in more clients, i.e. conversions. Let's turn to the basics to clarify these two concepts and find out which one should be your major focus.
Generally speaking, traffic is an amount of visitors to your website. Amount of traffic is an important marketing metric which shows how popular your website is. Formerly, this metric was a key one but over the years there appeared more precise and specific metrics that featured the online success of your website better.
If you want to flourish with your online business or blog, you need to have customers. The larger interested audience you gather, the more income you'll finally get. So here pops up another metric that is much more important for you than the traffic rate. We are talking about conversion rate. It determines how many users buy your products or services and indicates whether your website is effectively selling its product offerings.
Let's illustrate the correlation of traffic and conversion with two simple examples:
Website 1 elaborated effective landing pages with appropriate call to action buttons and concise product descriptions. As a result, such website converts a high percentage of visitors to sale with minimal traffic. For instance:


60 sales/800 visitors * 100 = 7,5 % Conversion Rate (CR)

Website 2 ranks highly in Google SERPs, rolls out quality content, and uses paid advertising. It earns a lot of web traffic, yet converting a minimal number of customers. For instance:


60 sales/8000 visitors * 100 = 0.75% CR
This example shows that traffic cannot be viewed in a vacuum. By focusing on the one metric, there is a risk to miss the area for improvement. Knowing the whole picture and going for an appropriate optimization will give your customers the best possible experience while maximizing your income.
So, you should always keep in mind that:
Not all traffic is good.

Sometimes you gather junk traffic that brings you no conversions. Usually, junk traffic is a result of bad SEO implementation, wrong SEO focus, and thin content. Accordingly, if you want to get rid of junk traffic and get the quality traffic flow, you'd better ask the professional SEO how to deal with it.

It's important to use all available information to your advantage.

Learn to advertise yourself and attract people to your website.

You have to speak your customers' language.

You'll close zero sales until you reveal your customers' needs and wishes. Plus, it's important to figure out your customer persona so to be able to address them properly.

There is no need to focus on traffic.

Instead, optimize your website for your visitors since this is the only way to get quality and income-generating traffic.
7 ways to boost your conversion rate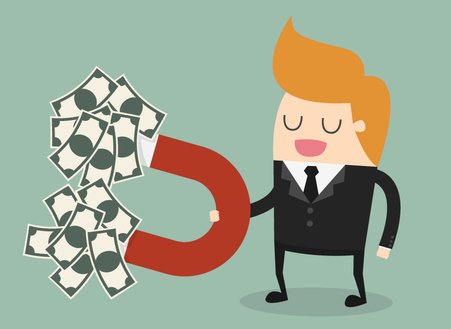 We've come to the fact that to foster a successful website, you have to optimize conversion first. And drive traffic second. In other words, your website should appeal to your visitors and make them stay as long as possible on your site, and finally make a purchase from you.
Here are 7 tactics that boost your conversion rate:
Take care of your

website load speed. Nowadays, a rare user will wait more than 3 seconds for a web page to load. So make sure that you are keeping on a safe side with your super-fast website! Read more about the influence of your website speed on the online success.


Make a

valuable proposition

that your customers can't resist. Learn to express your advantages through the words on your website. Believe it or not advertising texts work perfectly and influence your customers desire to buy or not as well.

Polish your website to make it

easy for navigation

. The more handy your website will be, the more users it will capture. People don't like to solve riddles. Ensure that your website navigation is clear and intuitive.

Provide

truthful and authoritative information

, so to make your customers feel safe and secure. No one likes to be fooled. So keep away from handling the information. Take care of your customers and tell them truthful and valid info only.

Don't ignore the power of

A/B testing

. If you hesitate between two variants of subject line, landing page design, button color – go for A/B testing! This is a proven technique to find out what engages more customers to your website.

Improve the quality of your content, add more

call to action buttons

. Appeal to your customers desires and make them do what you want them to do. Don't make them wander idly to and fro.

Consider your

buyer persona

and re-evaluate your audience targeting.
5 ways to increase traffic flow to your website
However, sometimes it happens that a website has a good conversion rate but it starving for traffic load. In such case, you should think how to boost your traffic. Let's consider the major traffic issues and how to deal with them:
1) You have zero traffic or a little traffic. Decision: you can buy web traffic. To our opinion, PPC campaigns are the best options, paid inclusion in emails, ads and banners can be efficient if well-placed and well-designed.
+ The quick method
– May be expensive in your niche
2) Pull in organic traffic. Gather the subscribers database and work via email campaigns, grow social networks and get traffic from them.
+ Constant traffic flow
– You have to spend more money and time to gather organic traffic
3) You have a relevantly high traffic but want to earn more. Decision: monetize your website with MageNet! We offer you a unique chance to get 100% guaranteed payment for placing contextual ads. Read the article on how to get started with MageNet and let your website bring you more profit!
Have any stories about how your life changed after getting a unique IP address – feel free to share them by commenting below!
Start Earning With MageNet Today
4) Check once again your conversion rate. As we stated before, traffic issues shouldn't be considered in a vacuum. You have to understand the correlation between various marketing metrics to keep succeeding online. So, before fixing your low traffic, check once again if you've done everything you could to convert more people to your website.
5) Improve your website constantly by providing your users with quality articles. Don't know how to deal with content marketing? Join Adsy and get the cutting-edge industry articles placed on your website! And be sure that quality content will pull in much more visitors to your website and will let you win not only heaps of visitors but boosted income in MageNet.
Have any stories about how your life changed after getting a unique IP address – feel free to share them by commenting below!
Join Adsy to Enjoy Quality Content on Your Site
Please, feel free to leave your comments below on how to boost traffic and conversion.