Monetization, Ad Testing, Augmented Reality – The Pros Are Speaking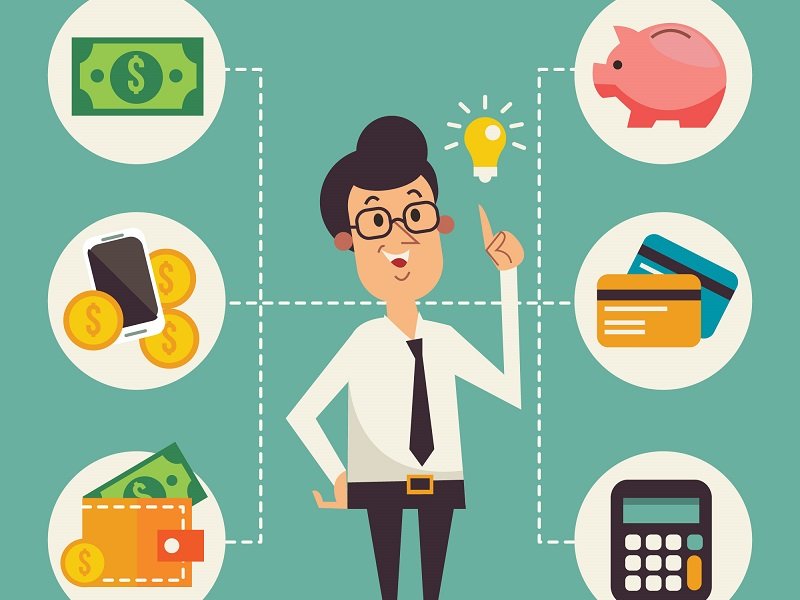 Reading some theoretical information about any piece of the topic can be useful at some point. But soon learning the endless rules of what to do and what not to do gets exhausting.
In many cases, you learn the best working things the hard way – having spent a couple of sleepless nights and a few hundred dollars on some baloney that didn't work.
By this blog post, we're trying to make your life easier and gathering opinions of people who've already succeeded in monetization. Tips, tricks, secrets that helped them get to the top. Predictions for the near future of monetization.
"Feel free to experiment,"
Neil Patel
Neil Patel, a guru of content marketing, monetization and online business, insists on making the wise choice of the topic for your blog. We've actually made an article to help you decide on the blog niche that will bring you money. Patel is among those who're saying that only the subject that evokes strong interest in you, will make you popular and successful: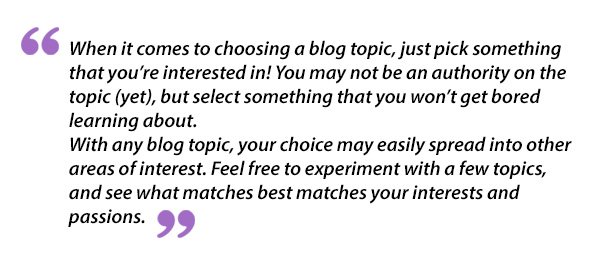 As for other Patel's tips on blogging, he's got plenty simple, but effective ideas, like using the vocabulary that is as simple as possible, or writing more posts on how to do some things, and creating them detailed and to the point.
"Repeat visitors help you earn more,"
Ankit Oberoi
The name of Ankit Oberoi is known to many who are reading and learning about monetization. He's a Web Entrepreneur & Co-Founder of AdPushup – a platform that helps publishers optimize their online ads earnings. Ankit is convinced that the audience is the most valuable asset you possess. So the first step according to him is founding a base of readers and subscribers. The users that are regularly visiting your blog will bring you more money in the long run.
Additionally, Ankit thinks very highly of modern advertising networks, as they allow website owners minimize the efforts of revenue acquisition. Nonetheless, there are some elements that none of the ad system or networks can help you with. With them, you'll have to make up your mind and do the testing by yourself, says Oberoi.

"You need to be testing everything,"
Jim Wang
Another monetization pro, Jim Wang, founder of Bargaineering, is also crazy about testing.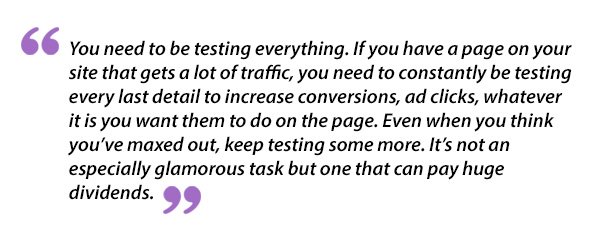 Split testing is not the only way to measure content and its separate parts, according to Wang. Notice the results of changes in every headline, call-to-action or significant sections of your texts. Use new testing methods to get new results, don't just do the stuff that was working in the past and hope to outperform yourself and competitors.
Just like Ankit Oberoi, Wang values the audience. He advises thinking about the users and readers before all and placing monetization as the end goal. This way of thinking allows you to release the stress when your site doesn't bring money momentarily. You spend more time and efforts in present and don't worry constantly about the future. One step at a time.
Another tip that Jim shares on the matter is not to think way too far in the future. The internet develops extremely fast, and it doesn't make sense to create plans for 5-10 years only to realize that your business field and the world, in general, are moving in another direction.
"Augmented reality is going to be huge,"
Jeff Cordeiro 
Cordeiro is a COO of MUNDOmedia Ltd. – an online agency that works out methods of users attraction and retention with the help of paid media. The company mainly works with game and app developers. Monetization is a big challenge for those businesses, he admits. Getting traffic to increase rankings in AppStore or Google Play requires an approach a bit different from traditional SEO.
With games, just like with blogs, the topic is important. Many games that don't require a lot of thinking tend to go viral. The same is true for battle and strategic games. However, Cordeiro admits that very few new approaches to games industry appear now:

What do you think about the tips given? Do you agree with Jim Wang and Ankit Oberoi, and do the testing for each and every part of your blog? Or, maybe, prefer to experiment with the topics for your blogs to see what satisfies you most, like Niel Patel advises? Have you ever monetized an app or an online game? Share in the comments below!