How to Make a Review Website and Monetize It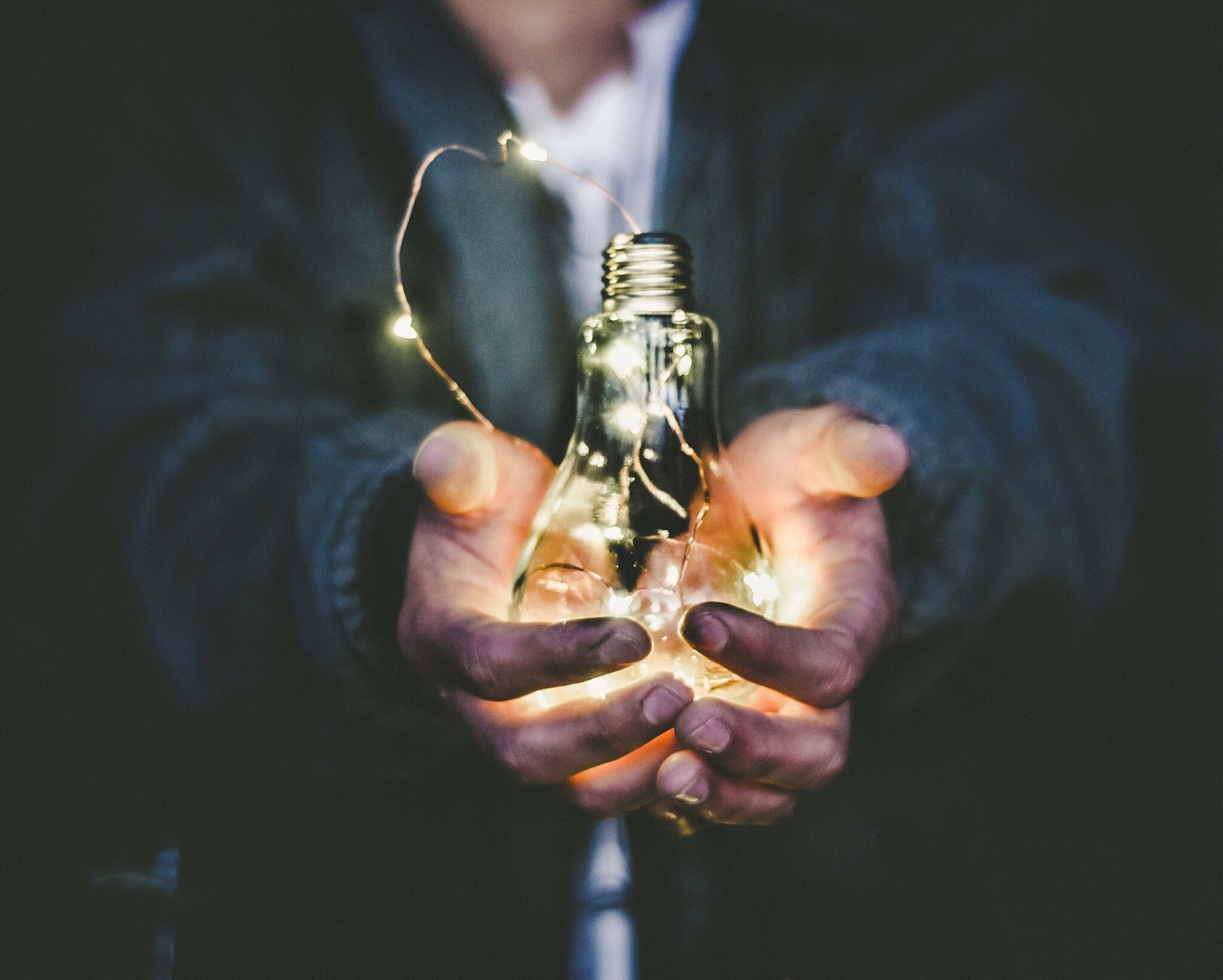 "Self-trust is the first secret of success."
Emerson
While making purchases, what's the major factor that affects your buying decision? I bet those are user reviews. In fact, checking out the reflections about dealing with specific types of products is exactly what 81% of online buyers do. While reading the personal reflections of other customers or looking through their case studies you can decide whether or not a product fits you.
A user review can motivate a fellow customer to buy. It can make a buyer feel confident in the quality of the services and products that a brand delivers. There are plenty of other reasons why user reviews matter. That's why running a reviews project a blogger can multiply earnings and gain more readers trust. How to make a review website and monetize it? Let's find out.
The Real Value of Reviews
The importance of user reviews is unparalleled.  We've got used to reading reflections of other customers on the product pages of eCommerce sites. In fact, those are not the only resources that can introduce online customers to the reviews of fellow buyers about the quality of products or services that a certain company delivers. Getting your business listed on a review website is crucial in terms of better visibility of your brand and user engagement. This, also, gives you an impressive push for improving communication with your audience and delivering better customer service.
Review sites are becoming more significant to people's buying decisions. The trend is gaining greater demand among bloggers worldwide. If we refer to stats, we'll notice the growing public interest in the trusted review sites. In a research conducted by Vendasta, the number of people reading reviews increased from 88% to 92% in 2014 and 2016, respectively. As soon as you share several quality reviews on your web page, the visit and public interest in your expert opinion will start to snowball. The more good reviews you share, the more people will come. As a result, you can generate more revenue from your review website.
How to Make a Review Website
In order to make a review website, you need to be really passionate about the things that you do. If you know just a little bit about online security software, then you won't get too far with the Internet security review site, in order to create a media website, you need to have some fundamental knowledge about a specific topic and an infinite curiosity to learn more about the subject.
Next, choose your niche. As soon as you come up with a topic for your site, you need to select a niche that will help you market your content to the right audience. A niche is a tiny slice of the huge online world that will help you make a clear and concise review website that appeals to the web community and has the potential to reach the top of the search results. Finding the right niche is as simple as just entering your topic in Google and examining the Top 10 search results.
Next, research the market and pick the domain name for your website, as well as a reliable hosting provider. A good marketing research will help you come up with the keywords that your web page should be better ranked for. Based on the focus keyword that you select for the entire website, you can decide on the domain name for your future web project. You can opt for a branded domain name. You can stuff it with more than one keyword.  You can opt for a short single word domain or a few-letters combination. It's up to you to decide on which of these solutions to opt for.
After that, create a media website. You can hire a web designer to get the job done or build news and media websites on your own. If you are ready to handle the process the site creation by yourself, then the collection of web themes shared at the end of this post will come in handy.
Before making your website accessible to your public, write several reviews on the chosen topic. As soon as you are ready, bring it online.
How to Monetize Review and Media Websites
Writing product reviews means that you become a middleman between a buyer looking for a specific kind of products and the seller. In order to start making money, you can join affiliate programs that are delivered by the companies whose products you review. Also, you can sign up for such product review websites as Amazon Associates and Google Affiliates to start earning money from clicks and orders.
In addition to the earning made from affiliate sales, you can boost revenue from your site's traffic. Here are several tips that you need to take into account in order to boost pageviews.
Find other bloggers in your niche. Offer them to review their projects for free.
Be active in social media.
Comment on forums and other blogs actively.
Do not neglect  guest posting.
How to Make a Review Website with a Ready-Made Theme
Launching news and media websites will become so much quicker and effortless if you work with media web templates of the top quality. Luckily, there are plenty of ready-made solutions that are suited to be applied for the mentioned purpose on the web. The themes providers stuff such designs with al tools and customization options that are needed for the development of a stunning review website design.
If you want to establish a review website for products or create a media website, then the following ready-made themes will just come in handy. All of them are packed-full with the options that are needed for the quick start of news and media websites. Just check them out and see it for yourself.
TechGuide Review Website Design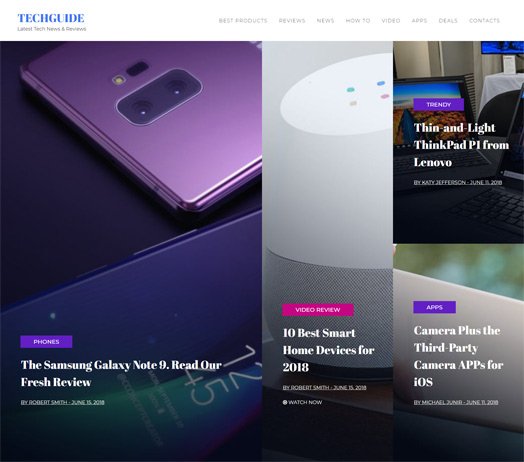 Estrella Website Template For Creative Agencies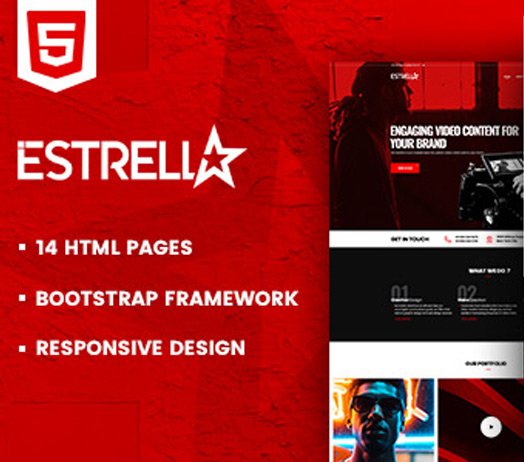 Flash TV Channel Website Template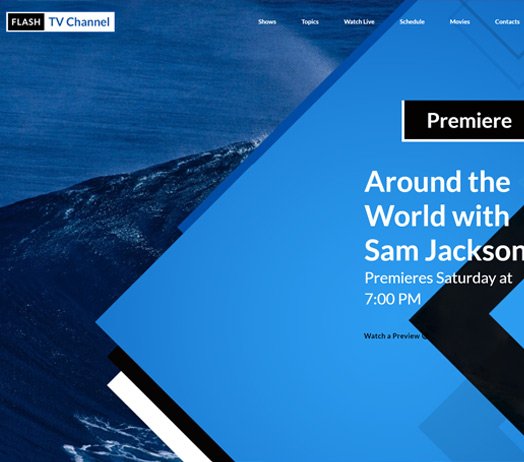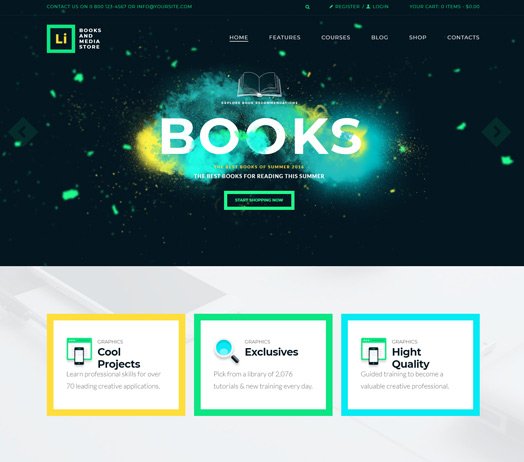 Videodron Drone Website Template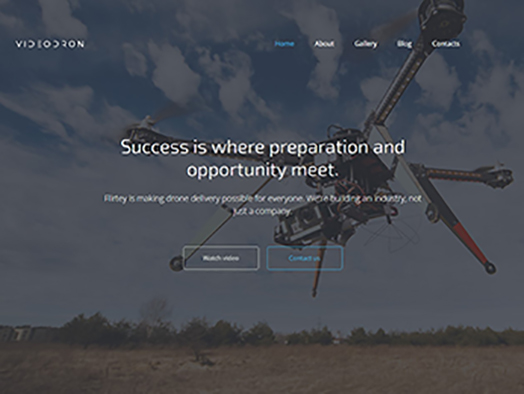 Conclusion
As you make a review website, stay persistent, creative, and passionate about the things that you do. Writing honest and helpful pieces of content you will make the audience trust you and come back for new recommendations. Establishing strong and long-lasting relationships with the readers is important for the future success of your news and media website. The unique presentation of products combined with the expert knowledge – that's exactly what makes people keep coming back to you.