Alexa Rank Improvement: White and Black Hat Methods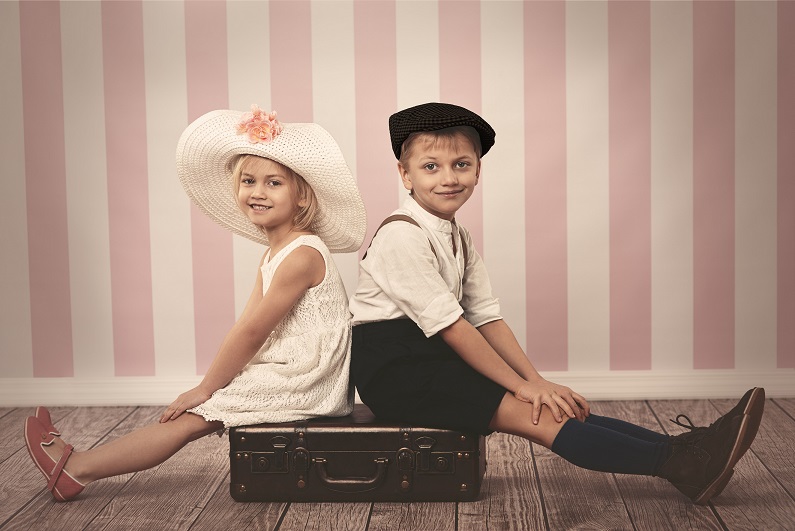 A brief history
Alexa Internet was founded by Bruce Gilliat and Brewster Cale in 1996. The headquarters is situated in California, USA.  Alexa Internet is famous for the fact of collecting statistics on traffic to other sites through a special utility (a browser plugin) Alexa Toolbar, which is free of charge for all internet users. Alexa Toolbar generates attendance statistics of all resources and interconnected links. All info is coming from users visiting various websites that use this extension.
Alexa Rank is not such an important indicator as PR, but it quite accurately reflects the picture of visitor activity and bad traffic, coming to a blog/site. Thus, advertisers and optimizers are increasingly paying attention to it and trying to lower Aleax rank indicator (which is generally equal to site local and global popularity). And we sure you also should know how to improve Alexa Rank.
Alexa rank is essentially a kind of ranking in the global Internet, which indirectly estimates the attendance of each resource and assigns a specific value, which ranges from one billion to one. A resource with the rating of 1 (for current time it's Google.com) is the most visited one in the world.
Alexa traffic rank, unlike PR, has no such a complex calculation algorithms. Its figures are based on the users' behavior. I.e. the more active visitors are on the site – the better. Therefore, resources with the greatest attendance have low Alexa Rank.
What for do we need Alexa rank indicator?
There are various ratings, which take into account the Alexa Rank. If your site participates in it, with the improvement in this indicator you'll a little bit increase your rankings, as well as site attendance.
If you sell ads from the site or intended to do so, the Alexa traffic rank can increase their prices. Moreover, high Alexa rank will only repel advertisers. Most web masters, when placing links to the resource, account for all donors' indicators, including Alexa.
How to check the Alexa Rank value
To get know it, visit official site and specify your resource.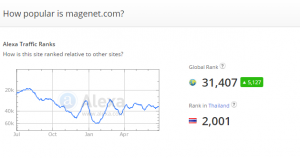 Global Rank indicator shows the place of your resource in the world ranking. This value is the average of the last three months, and it's recalculated daily. From the bottom of it, a local site position (where the site domain is registered) is shown. It's a fairly prestigious to be in top-100,000 world sites, and many optimizers seek to overcome this level. Alexa even has some special privileges to such resources, like access to extended statistics.
Alexa Toolbar plug-in
Alexa Toolbar collects statistics on all sites, analyzing the audience attendance and activeness on each site. Further, the collected info is sent to a server, which process all the received data and eventually built up a huge list of all the resources. According to gathered statistics, each of the sites got a specific value, which determines numerical indicator of Alexa Rank.
It turns out that we get info about all the resources, collected by ordinary Internet users, who have installed Toolbar. So, the more Toolbars are installed – the more accurate is obtained info. By the way, setting utility in browser and logging into your own site, you're thereby improving Alexa indicator for the site, as Alexa Toolbar takes into account any activity on the blog, even your own actions.
To find out who is on the first place (and top-500 ratings) in the word list, click here.
Alexa Toolbar plug-in download
To begin downloading, just click the button «Install Alexa Extension» on this page. Then, follow the installation instructions.
Toolbar for Mozilla Firefox

Functions, from left to right:
If you click on the "a" icon, you'll open the main page of Alexa. The arrow, located next to the icon, displays a list of references:
Home – link to the main page.
Products – link to the page with a variety of paid and free Alexa products.
Top Sites – Top 500 sites of Alexa rankings.
Site Info – a summary of any website by its URL.
What's Hot – news.
Alexa search engine.
The current global average Alexa Rank of the resource. The figure is a link by clicking on which you can view extended statistics of any site
Site position in local ratings.
Additional links. This option will only work if you create your own version of a toolbar, where you can place useful links to various resources.
Link to the Internet archive.
Visitors' votes for your site. You can add your voice or ask friends for it. Voices give bonus credibility in the eyes of Alexa.
Toolbar for Google Chrome
Installation is quite similar. After it, restart the browser, and you'll see a familiar icon in the upper right corner. Click on it to open a statistics:
The two upper cells are global and local country ratings.
Sites Linking In – a list of sites that have references to your resource. All the links, including that of placed in commentaries, counts.
Search Analytics – detailed statistics upon queries, by which users found your site.
Wayback Machine – a link to the online archive.
Related Links – as we mentioned above, this option is available only to those who created his own Alexa Toolbar.
Slow – speed of your site opening. If the number is greater than 2, it is time to take some action on loading speed decreasing.
Boost of Alexa rank: for and against
Pros
ATR can be used as an intellectual tool, in spite of its comparatively small size of the audience. Enter the URL of your competitor's website in "Compare Sites" and evaluate the results of the efforts of your marketing.
Helps webmasters to observe the real market potential of the website. Boosting of the Alexa rank increase chances to get well-paying customers.
Personal pages and blogs are ranked similarly to regular sites. They even get a special distinctive sign (*).
Since Alexa ranking gives info about your site, it is a good SEO instrument.
Cons
Not all users have set toolbar Alexa, so there are a lot of high-traffic sites without Alexa rankings. Therefore, the whole process is quite relative.
Alexa results are not 100% accurate traffic data are adjusted by time.
Subdomains and pages within a domain are not ranked separately. All traffic is calculated only for the top-level domain.
How to increase Alexa traffic rank: essential whitehat advices
Register your site on Alexa.com to get some additional bonuses.
Set Alexa Toolbar plugin on your website. We already considered what it is and how it works. Advice this extension to your friends and readers. Each time the user navigates the site with the plug-in installed, your ranking improves. Moreover, you can improve your Alexa ranking by spending time on the resource and browsing the various pages. Remember, the plugin accounts any user's transition on the site/blog, even of your own.
Install one of Alexa widgets. Any visitor to your blog increase alexa ranking by clicking on the widget.
Try to make people interested in commenting. E.g., give prizes and gifts to the most active users. Provide surveys, contests and promotions, as well as relinking to force visitors to navigate though your site.
Since ATR is improved when passing with installed toolbar, try to get this target audience. Basically, a contingent of such users can be found on various online forums and social networking sites for webmasters. Leave comments there and announce your posts in various social networks.
Purchase targeted ads in search engines. Spend some money on it, and you immediately feel how your Alexa rankings crawl down.
Write quality and unique content. Optimize articles using keywords, but remember that readers want to see quality and understandable articles. It is because of this factor they come to your site again and again. Create a permanent traffic via announcements and other well-known features.
Frequent and regular updating. Of course, the increase in page views is potentially unavoidable when writing frequently, but we advice you to follow certain "schedule" for releasing of new posts. According to statistics, too frequent and volume publishing does not always increases the Alexa Rank. Find your own publication concept – e.g., present material only on Tuesday and Saturday. The constant scheme will accustom your readers to wait for new publications. In addition, this approach gives users time to think about comments.
Investigate for an optimal content presentation. E.g., you can show small posts totally on the main page, while displaying only 1/3 of large posts, adding a link to read the rest of material on a separate page. But remember that most users don't like long scrolling to find the wanted material.
Write about how to boost Alexa ranking on your site. Most site owners and bloggers love to understand how and why their indexes grow. Promote your articles about ATR, and they'll bring you profit.
Write guest posts and place them on websites, blogs and forums.
Create Multilanguage site version. But be careful – no any auto-translations.
Invite SEOs and optimizers, as they are more likely to have ToolBar installed. Post announcements, open interesting topics on forums both to attract visitors and lower the Alexa Rank.
Use Alexa Search Analytics.
Use Asian forums, since Asians adore Alexa.
Alexa boostup: blackhat methods
Traffic exchange sites. As you already know, the only way to get ATR decreased is to bring traffic. Thus, you can try to use one of traffic exchanges. They all have different features and options.
Malware. In this category we include add-ons, email attachments and other Alexa traffic booster software, created both by professional programmers and amateurs.
Blackhat methods are very unstable substance: Alexa rank booster, prepaid yesterday, may not work tomorrow. We strongly recommend you to avoid backhat techniques.
Conclusion
The practical meaning of increasing the ATR is the formation of the ads cost, that can be placed on your site pages. Alexa toolbar has both positive and negative features. Most people consider Alexa as a tool only for direct advertising. Unfortunately, the results may be biased, as the Alexa calculates rankings based on the visitors with the installed toolbar.
However, Alexa is useful for sites with massive traffic and high-potential customers, since it focuses more on the site traffic rather than on backlinks. As a strategy of site monetization, Alexa rank boosting can bring profit.