Get +9% to Your Earnings with WebMoney Withdrawals!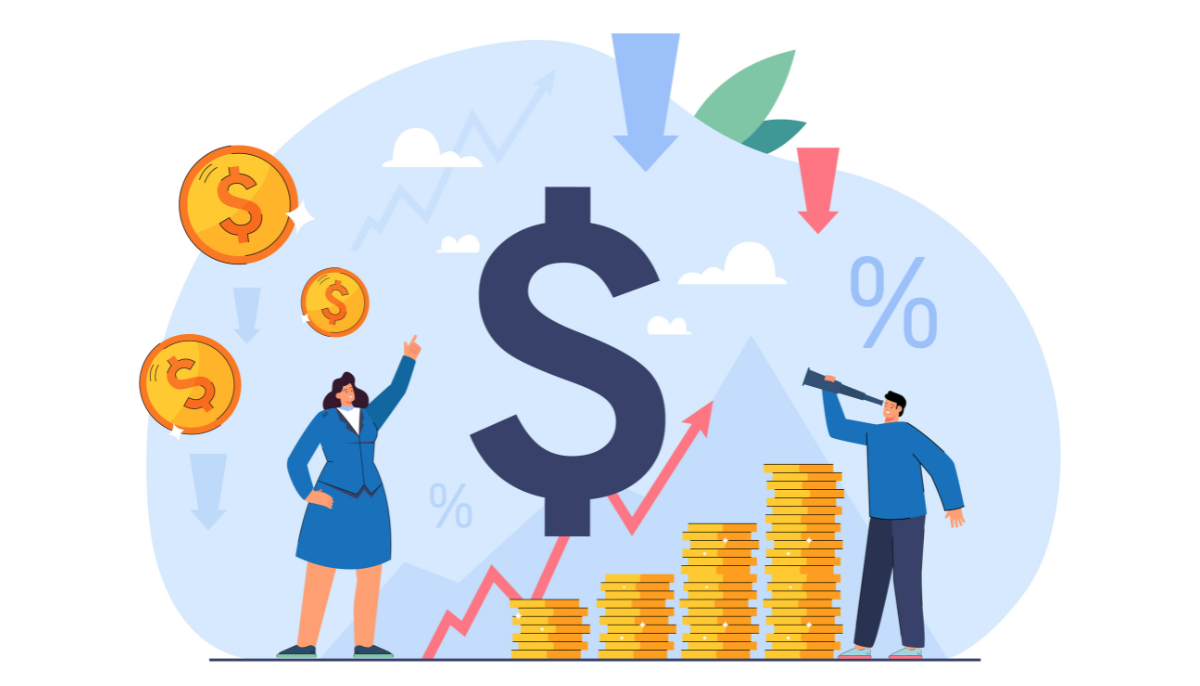 We are all about making your life easier. When it comes to monetization, you can't afford to wait for too long to withdraw your earnings. And that's precisely why we are improving our payout conditions. They just got more profitable! 
Let's jump into what the newest MageNet withdrawal update will mean to you and how publishers can benefit from it. We bet you'll love these enhancements!
WebMoney Withdrawal: Enjoy More Than 100% of Your Earnings
WebMoney is an electronic payment system that delivers a frictionless way to withdraw your revenue with low to no fees, quick access to funds, and global support. This is a well-known platform for online business activities with more than 41 million registered accounts, a high-security level, and fantastic features.
Bearing this in mind, MageNet wants you not only to experience a fast and smooth way of money withdrawal but also to earn from it. How?
From now on, you'll get +9% more if you withdraw your funds to a WebMoney account. We canceled the 4% commission fee, and that's not all. Choosing this withdrawal method, you'll receive extra 5% added on top of your requested amount. In total, it's 9% more than you get, using PayPal or Crypto. 
So, if you want to withdraw $1500, you'll get $75 more with WebMoney! It's a great opportunity to monetize your revenue on more favorable terms. But these are not all the advantages of WebMoney you need to know
9 Benefits of WebMoney That May Come Out Handy
Over the years, WebMoney has developed a range of useful services you can easily take advantage of.  For instance, customers can deposit their wallets via cash, bank wire, terminal, etc. The way clients maintain and control their wallets is comparable with online banking. They can access their account to manage all their funds.
WebMoney is an excellent settlement system that offers fantastic features through its web portal and applications. Besides the clear profit of using WebMoney as a withdrawal system at MageNet, here are 9 more benefits that are worth paying attention to:
instant automatic exchange of WMH to any currency available, including dollars, euros, and Bitcoin;

fast transfers with a low commission: more than 38 000 points that accept WebMoney around the world;

no chargeback risks and early termination fee, no PCI compliance fee and monthly minimum fee;

easy-to-use web merchant interface and flexible account management system;

secure transactions with the help of the WebMoney Escrow service;

wide operating country base (98 different countries);

professional marketing support;

automatic top-up functionality;

fraud screening and free API.
How to Make a WebMoney Withdrawal at MageNet?
After all the above, we want to claim that the time you pay additional commission for withdrawing money has passed. Now, we will pay that commission to you! How to benefit from it and all the mentioned perks of WebMoney?
It has never been easier before! Here is a step-by-step guide for MageNet publishers.
Step 1. Click on the "Balance" section in your personal account and press "Withdrawal"

Step 2. After choosing WebMoney as your preferred payment method, click on the "Add WebMoney Wallet" button.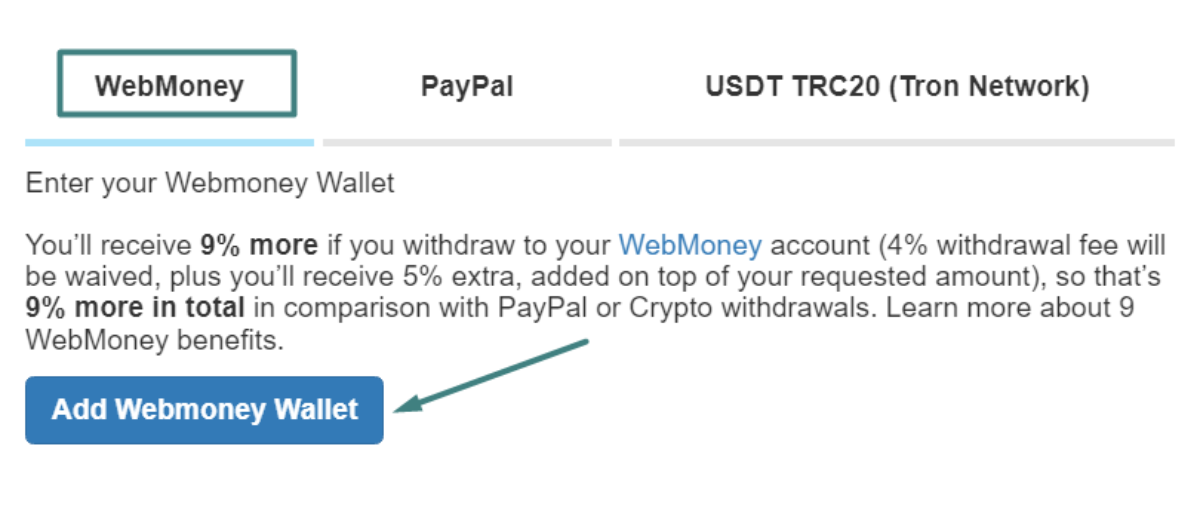 Step 3. Write down your WebMoney Wallet and press "Add"

Step 4. Fill in the required fields, such as "Amount to withdraw" and "Account password", then press "Request withdrawal"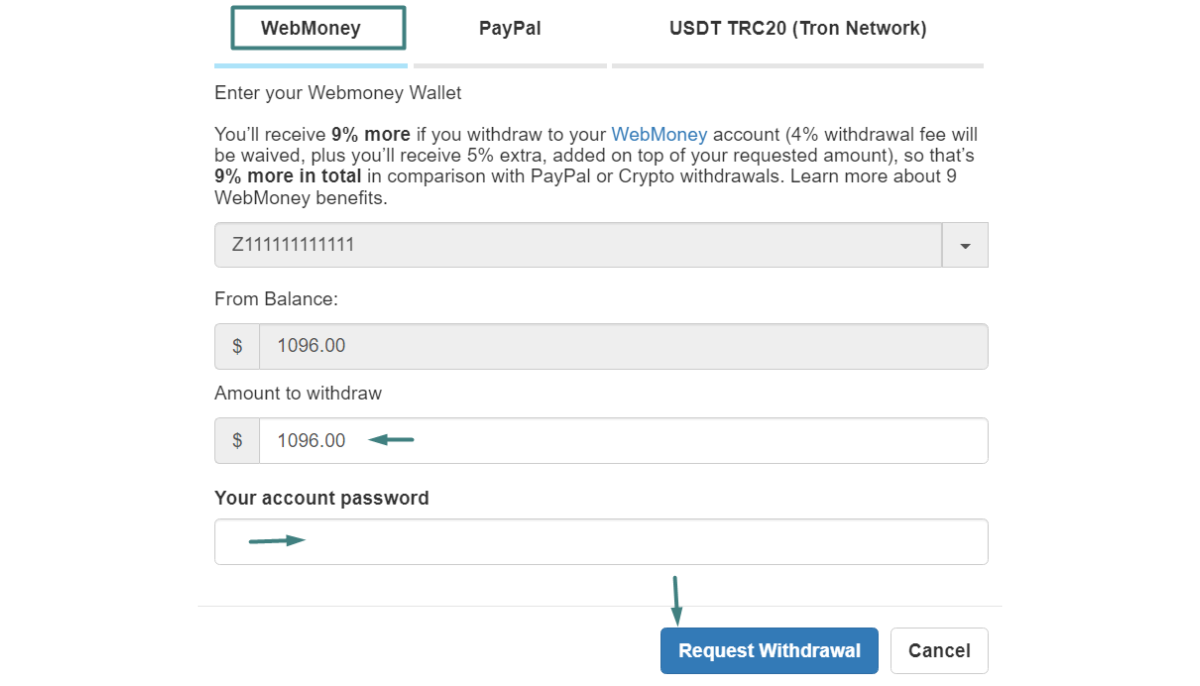 That's it!
Please, note!  Payments are usually made from the 26th day of the current month to the 5th day of the next month. So, make sure to request your payment before the 25th day of the current month. If you request it later, it may be sent to you in the next cycle.
Enjoy earning more with MageNet and WebMoney!
Withdraw My Funds via WebMoney