Blog is a powerful informational resource in the internet that allows earning money. A lot of bloggers do not think about direct profit from their articles, they just share some useful information with people in the internet, and one day popularity brings some intriguing offers for partnership, advertising and many other opportunities to monetize a blog. Other blog owners prefer the opposite way: they analyze the market, find a popular topic for content writing, create posts about this special for their target audience, do proper SEO and voila – they become interesting for investors and advertisers.
No matter what approach you choose, it it is sound practice to know how can I earn money from my website.  Blogs are very promising commercial resource. However, rather low percentage of such resources becomes financially successful. Why? Because only a well-thought, complex approach can bring the result. Prepare your blog for earning money from all the sides, take into account all profit-building parameters and stay active even when the first success comes.
This short tutorial teaches how to earn money with my website, explaining the major steps of blog optimization and possible sources of income.
ABOUT BLOG DEVELOPMENT IN SHORT
Before thinking about earning money from website it would be reasonable to think about how to create such website that can further bring money. Starting blogging from scratch, it's important to know the key. It is content – it must be interesting, useful, unique. People reading it should not feel that it was made for money. Your audience needs to get directly what it wants – answers to their questions, information about their interests.  And they need to get more and more of it – new content must be published regularly (perfectly – on a daily basis).The information should be represented in comfortable layout. It must be handy and pleasant to navigate through the blog posts. For earning money from website you will obviously need to optimize it for search engines or at least to make search engines know about its existence (by indexing). Therefore, you will need to:
Choose a handy platform for your website
Take care of layout design
Prepare high-quality content and constantly update it
Do proper SEO
The choice of topic can be made in two ways: you can write what you know and passionate about, or you can choose the topic that is highly popular today and prepare articles about it. Experience shows that any topic can be commercially successful.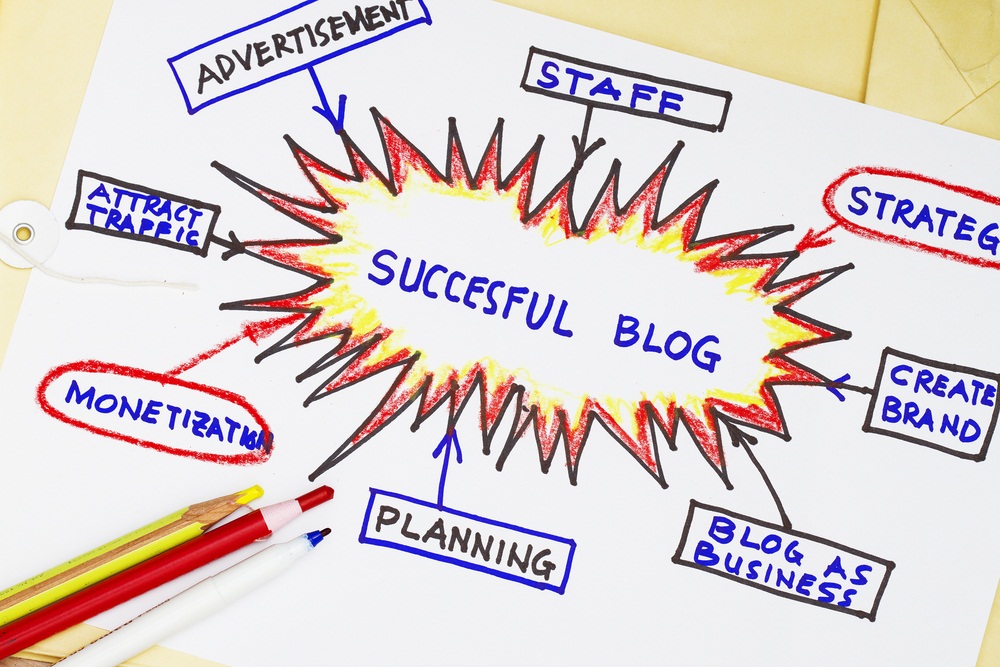 The major blogging CMS is WordPress. It is free, while some plugins for specific features can be purchased for money. Using WordPress or another freeware platform is how to create a site for free and earn money from the content. It is not required even to be a programmer – just install WordPress, choose the design theme you like and start blogging.
High-quality content is the one that makes a user read it till the end.  The text should be properly structured, contain illustrations, media files (video, graphs, audio). To attract traffic from search engines the blog articles must be properly SEO-optimized, contain relevant keywords.
When you have all this, it's time to start earning! 
WHAT BLOGS CAN EARN PROFIT?
Any blog can potentially bring profit. But the amount of this profit is directly proportional to its popularity, traffic, search engine rankings. The major source of income from the blog is advertisements in numerous variations. That is why to gain revenue from website you should make it attractive for advertisers.
The more people visit the blog, the more you earn.
This simple formula is rather difficult to use in the real life. There is a plenty of competitors, it is very hard to guess what users are looking for online, what topics they would like to explore, and so on. In your SEO and blog development you should orient at targeted traffic. For instance, if the blog is about cooking, and your readers are really interested in how to make incredible cakes, spaghettis and salads at home, they are more likely to click on ads selling kitchenware or high-quality ingredients than pay attention to computer hardware ads.
Another source of income for a blog is investments. An investor must be interested in giving his money for your site's development. Usually these are blogs of various inventors, web developers, scientists, etc. – very narrowly specialized resources.  Different types of blogs can attract different income sources. Let's consider each one in details.
WAYS TO EARN MONEY FROM THE BLOG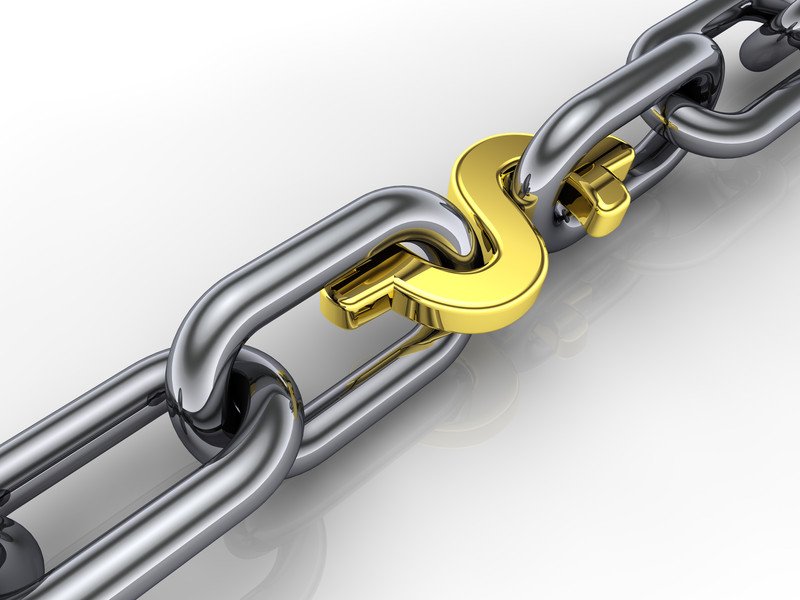 There is a plenty of methods how to turn your blog visitors to money, and there is no reason to limit by one specific direction. You can use the complex of available resources that include:
Post links
Paid reviews
Contextual ads
Affiliate programs
Text links sale
Direct advertisers
Charity
Post links
These are links to third-party resources located at the beginning or at the end of the blog article. You sell the link to an advertiser, and you get money from each click on this link. This is how sites earn money in most of cases – they sell links. The more blog pages you have and the higher ranks are, the more you can earn. Advertisers are highly interested in backlinks from high-ranked websites, as such links increase their site's rank too, bring high-quality traffic, especially from resources of the same topic.
The advantages:
You can sell post links automatically via numerous trading platforms.
Such links usually 'lives forever', that is why it is highly popular service among advertisers.
Post links look natural if they lead to the resource of the same topic. Being useful for readers, they can strengthen your usefulness and reputation.
The disadvantages:
Search engines know how to differ a natural link from the one you place for money. Placing too much post links can create big risks for penalties and bans from search engines, as well as lowering the ranks (and therefore, positions in search results).
It may be hard to find advertisers in your own niche willing to place links. As a result, you risk putting irrelevant links.
Paid reviews
If you have a popular beauty or fishing blog, for example, some companies may order paid reviews to make your readers familiar with their products or devices. Usually such advertisers search for bloggers by themselves, analyzing the blog popularity, relevance and potential profit from paid reviews. That is why to earn money from ads of such kind, you should already have a famous, high-ranked resource. It is definitely not for beginners.
The major advantage of such advertisements is ability to extend your content with useful information on your topic and get decent money from your creativity. However, it is much more time-consuming work than placing post links.
Contextual ads
If your blog has earned rather big traffic, you can place a context ads box somewhere on the site. Contextual advertisement is generated by machines based on keyword match. For instance, if your blog contains a lot of information about jewelry, the contextual ads box will be filled by different jewelry advertisements. Sometimes contextual advertisement is based on the user history of surfing online. For instance, if a user often 'googles' for 'buy laptop' request, Google context ads block will show him links that contain the same keyword. One way or another, contextual ads are oriented at user's interests.
In terms of contextual advertising for blogs, there is another type of such ads: links that are naturally included to the text of some blog post, are also called 'contextual'. The advantages of such ads include:
Higher price: users tend to click on such ads more often; that is why they cost more than simple post links.
Fewer risks for being banned by search engines: all major search engines offer contextual advertisement by themselves, it is not a restricted practice
Getting money per click can be very profitable (depends on scale and website traffic)
There are certain disadvantages:
To earn money from contextual links, the blog should be popular and have many users, as it is direct earning money from traffic.
Such ads can be blocked by various software ad blockers, and users will simply do not see it.
Affiliate programs
Being an affiliator of some online service is also profitable in a few conditions:
The service or product offered by the program is REALLY useful for your audience.
You correctly offer it to your readers.
The service provider is reliable and there is no fraud in its offers.
Many bloggers create their resources special for affiliate programs. For instance, you write about financial news in specific region, explain different types of bank services, how to apply for them, analyze all pitfalls, etc. The reader is sure in your confidence, by trying a couple of your tips and gaining success he really believes you can be trusted. And then you offer them one of the most profitable deposit or credit card offers. You have high chances to earn money like this.
To get stable income from affiliate program, you should advertise high-quality and reliable service not to get negative feedback from affiliators and frighten potential appliers away. That is why always check whom you deal with before offering your users to apply for any program.
Direct advertisement
You can offer your blog as a platform for various advertisements. Usually the information about available offers (banners, text links, etc.) is placed right on the site, and anyone interested in such service contacts you directly, without any advertising services and other 'middle-men'. It is highly important to formulate this offer correctly not to make your readers who will also see this info feel like on TV. For instance, you can point out that you offer ads for like-minded people to share information on your topic. Very often this information is put under "For business offers" section to keep users unaware of what exactly 'business offers' you have in mind. People interested in ads on your resource will use it on their purpose.
Charity
Yep, people earn this way too. If your blog is dedicated to some non-commercial topic and you finally want to find away 'how can I earn money from my website?', you can offer all comers to donate on your project development. From time to time Wikipedia posts a message telling that anyone can donate money to support the website. Almost all non-profit blogs and other sites do this and get rather good profit. It is not a problem for many users to donate a couple bucks for the good purpose.
It is highly popular among software and web developers and designers who offer freeware solutions and share their experience with others. And, as with any other way of how to earn through a website, many resources are created specifically for future donations. They help to collect money for some truly charity purposes: helping homeless, ill people, investing into scientific researches, etc.
To use this opportunity, just post a message telling that readers have ability to make donations, provide them with required financial information.
WHERE TO FIND ADVERTISERS?
That's really a good question. If a blog has millions of unique visitors monthly, the problem of finding advertisers and partners is usually solved automatically: people are interested in your resource and contact you directly for negotiations. However, developing the blog up to such traffic amount is a long-long ride in most cases, and it would be great to start earning "on-the-go".
If you run a WordPress blog, it will not be a problem. There are some services that act like middle-men between advertisers and blogs. By installing a plugin and activating it you place the website to their marketplace and begin receive advertising offers. Usually such services are handy for tracking the offers, managing advertisement links, collect and withdraw payments, etc. Isn't it cool? The major problem is to find a really effective and reliable solution. A WP plugin of such kind that has a proven reputation  is Website Monetization Plugin by MagaNet. It offers full control under advertisements on your blog and helps to get as many ads to earn money from, as you need.
It's a big advantage ability to sale many independent links that is better for search engines. Other advantages include:
Fully automatic search of advertisers (minimum time is required)
It is fully free
There is a handy control panel that helps to manage all ads compactly and quickly
The service provides detailed statistics about all ads installed on the blog.
You are free to accept or dismiss offers, choosing what is suitable for your resource. While you create high-quality content and tune your SEO campaign, such plugins can search for ads that you will earn from!
Comments